Instagram doesn't send notifications when someone blocks you, and there is no Instagram feature regarding the list of people who have blocked you. So, how do you know if someone blocked you on IG? You can find out whether someone has blocked you on Instagram by following these simple methods.
How Do You Know if Someone Blocked You on IG?
To determine if someone has blocked you on Instagram, you can look for the following signs:
1. Search for Their Account
Start by searching for the Instagram account that you suspect may have blocked you. Tap the Search icon at the bottom of the screen and type the name of the account. Depending on the account's privacy settings, you may observe the following:
Private Account:
If the account is set to private and you can't find it in the search results, it's a strong indicator that you may have been blocked. Private accounts restrict access to their content, and being blocked can make you unable to see or find them.
Public Account:
For public accounts, visit their profile and look for these signs:
You can't see their profile image.
Their post count, follower count, and following count are not visible.
The photo grid area reads "No Posts Yet." If you encounter all these conditions, it's likely that you've been blocked.
When you see a page that says "Sorry, this page isn't available," it usually means that the individual has canceled their account or that you have been blocked.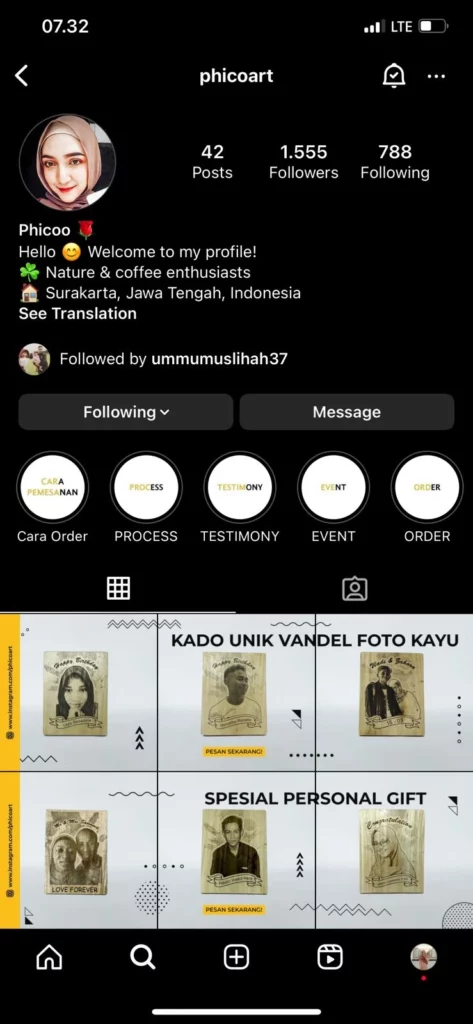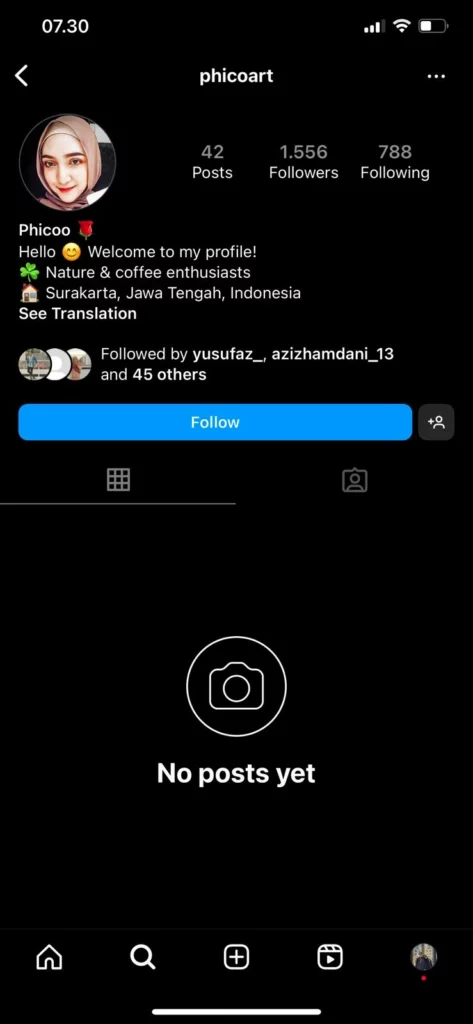 2. Check from Another Account
If you have a second Instagram account or can ask a close friend to help, use the secondary account to search for the account you suspect has blocked you.
If everything appears normal and you can see the profile and its content from the secondary account, it suggests that the account in question hasn't blocked your secondary account, reinforcing the likelihood that you've been blocked.
3. Check your Direct Messages
Instagram hides message threads between you and a person who has blocked you. Open your direct messages within the app and look for the conversation thread with the person you suspect has blocked you.
If you can still see the thread and access your previous messages, it indicates that you have not been blocked. However, if the conversation is missing or inaccessible, it may be a sign that you've been blocked by that user.
There are also active today or active now sign in the dm. If someone has blocked you, you cannot see it.
4. You Can't Follow the Account Blocked You [LAST UPDATE October 2023]
The recent sign [still happen in 19th October 2023] that indicate you were blocked by someone are:
You still can search for their account, even though there is "No Post Yet" sign
You still can see how many following and followers they have
But you CAN'T follow that account. When you click Follow button, it will become "Requested" a little second, then back to Follow button again.
What Happens When You Get Blocked on Instagram?
If you get blocked on Instagram, it means that the user who blocked you has taken specific actions to make their profile and interactions with you invisible. When someone blocks you on Instagram, they will get notification from Instagram like this: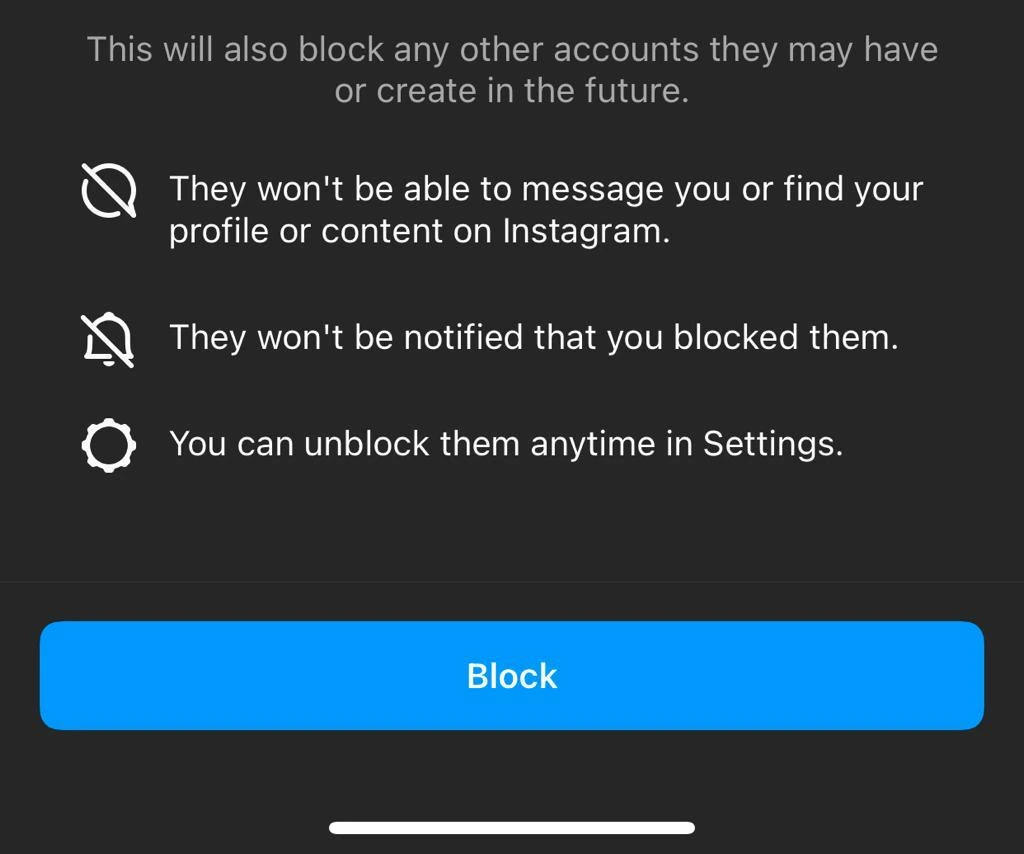 Here are the detailed explanations what will happen when you get blocked on Instagram:
Profile Visibility: The person's Instagram profile becomes completely invisible to you. When you search for their account, it won't appear in the search results, effectively erasing their presence from your Instagram experience.
Content Restrictions: You lose access to all their posts and stories. Their photos and updates will no longer be visible in your feed, and you won't be able to view their stories. It's as if they've vanished from your Instagram world.
Likes and Comments: Any likes and comments made by the person who blocked you on your photos and videos will be removed. Their interactions with your content will no longer be apparent.
Search and Activity Feed: Their profile won't show up in your search results, and their activities won't appear in your activity feed. Essentially, all traces of their presence on your Instagram account are erased.
Messaging Restrictions: You won't be able to send messages to the person who blocked you. Any previous conversations or messages you had will become inaccessible.
No Restoration of Interactions: It's important to note that even if the person unblocks you at a later time, any likes and comments they made on your content before being blocked won't be restored.
Below is a video about what does Block do for a clearer illustration from Trevor Nace
Last Words
Even though there are no direct notifications or a block list feature on Instagram, there are various simple methods to know whether you've been blocked or not. By following these signs and actions, you can gain insight into their Instagram relationships and adapt accordingly.