Meet Kris!
Introducing this month's creator, the amazing cosplay crafter, Kris!
Please introduce yourself.
Henloo I'm Kris, I'm a cosplayer and a cosplay crafter as well. I'm from Philippines currently residing at Manila and a soon to be college graduate
.
Tell us about your journey and how it started?
Well I was never really aware of cosplaying at first, I was first into making and designing clothes as well as arts like painting. When cosplaying started to appear at our television mainly about Myrtle I got fascinated with the idea but was overwhelmed with how much cosplays cost so I decided to shape my artistic skills first and from then on my cosplay journey started to progress.
How long have you been cosplaying?
My first cosplay was like way back 2015 I think so yeah I've been cosplaying for a while now but never really that active lol. the lockdown really pushed me to become active and loud on social media.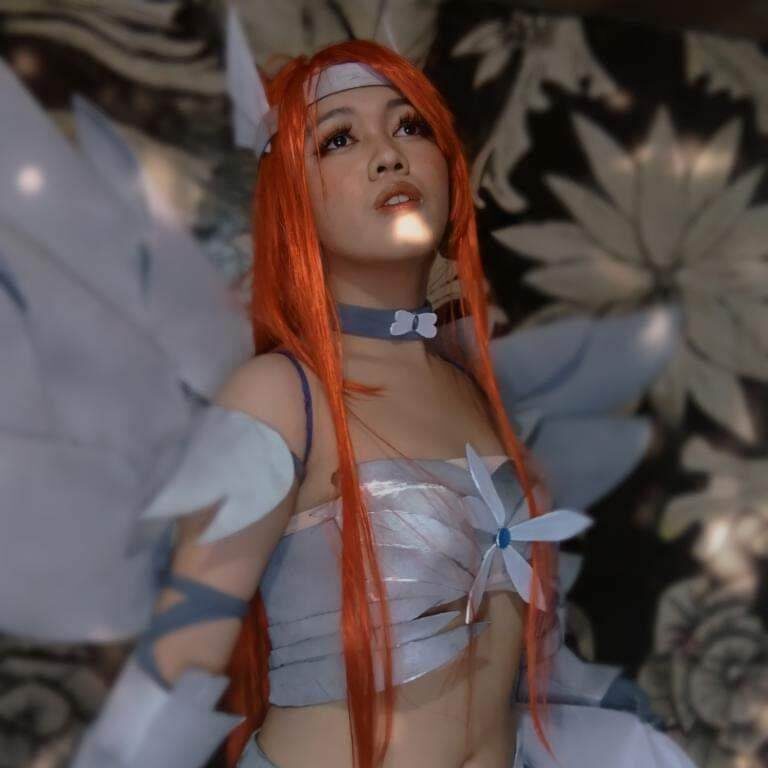 Where did you learn making costumes?
It's all thanks to my grandmother. I grew up with my grandparents and my grandmother (I call her Nanny). She really love making clothes for me back then and honestly it was amazing, I got fascinated with how sewing machine works so like as early as the age of 7 I kinda already knew how to run a sewing machine. I made dresses for my dolls, then for my younger sister and now I make some for myself and for other cosplayers.
What is a typical day like for you?
Honestly speaking college life sucks cause it consume most of my time, but if whenever I have some work to do my typical day would be nothing but cutting patterns, and inhaling fumes from glue, hairspray, and paints. How do you choose who to cosplay? Well I really love watching anime and I tend to choose characters that I'm drawn into. Most of the time it's their costumes I really love working on details so whenever they have beautiful outfits, makeup, even body painting I add them on my list.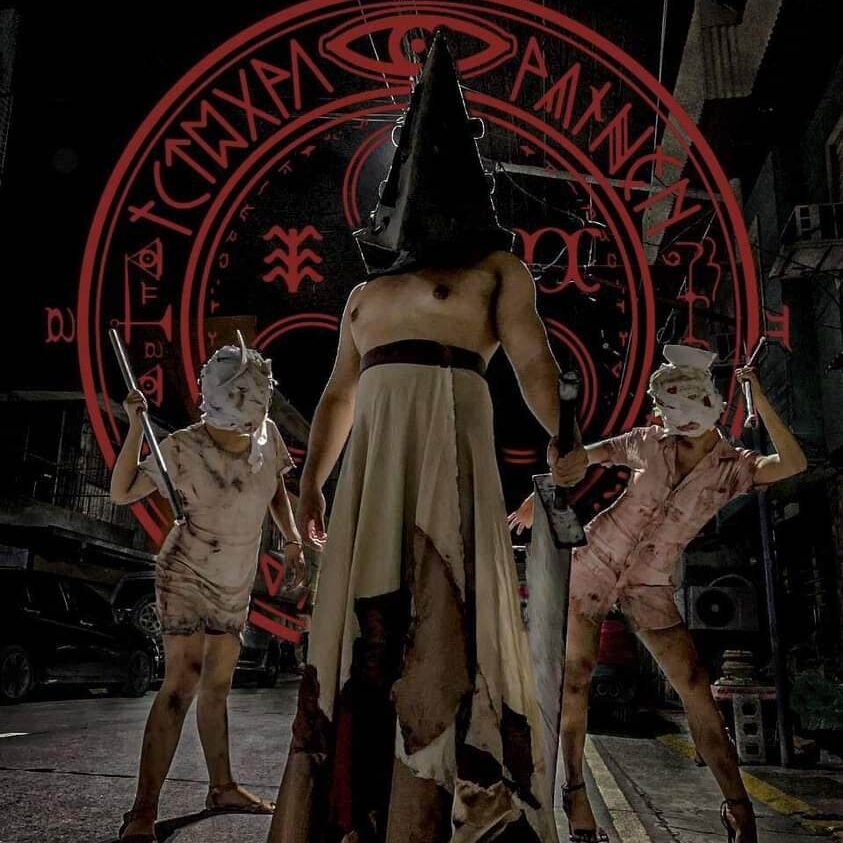 What's your most intricate pieces, or pieces you're most proud of?
If we are talking about armors I'm really proud of the Heaven's wheel armor I made when I cosplayed Erza from Fairy Tail, but when it comes to clothes I love sharing my Yor cosplay and for Props it's the huge sword I made for my friend for his Pyramid Head cosplay.
Biggest challenge and achievement?
Biggest challenge honestly is time, being too occupied with commission work means less time to actually create my own cosplay but nonetheless I enjoy doing both. My biggest achievement is opening commissions and having people love the work I made. It makes me feel that with a little push and more practice I can pursue this to be a career.
Where can people find your work?
I post most of my cosplay photos on my IG @kris.cos_, but if you are looking for my some quick tutorials you can go ahead and check my tiktok acc @kriscos01 I also post videos of how I made my commissions and costume.
Send some love over Kris!