A wired headset may be your first choice for gaming due to its good latency. But the wireless alternatives are great if you hate the cables blocking your movement. We feel you; choosing wired vs wireless gaming headsets can sometimes be challenging.
That's why we'll explore the wired vs wireless headsets differences in this article. So, as a gamer, you can make a better decision knowing all the pros and cons of each type of headset.
Are you ready to learn more about wired vs wireless gaming headsets before buying one? Let's get down to it!
Wired vs Wireless Gaming Headset: What Are the Differences?
Wired gaming headsets are headphones that connect to a gaming device, such as a PC or a console, using a physical cable. These gaming gears are the ones that came first in the market.
Like any wired headset, it has high-quality sound and is suitable for voice communication due to its low latency.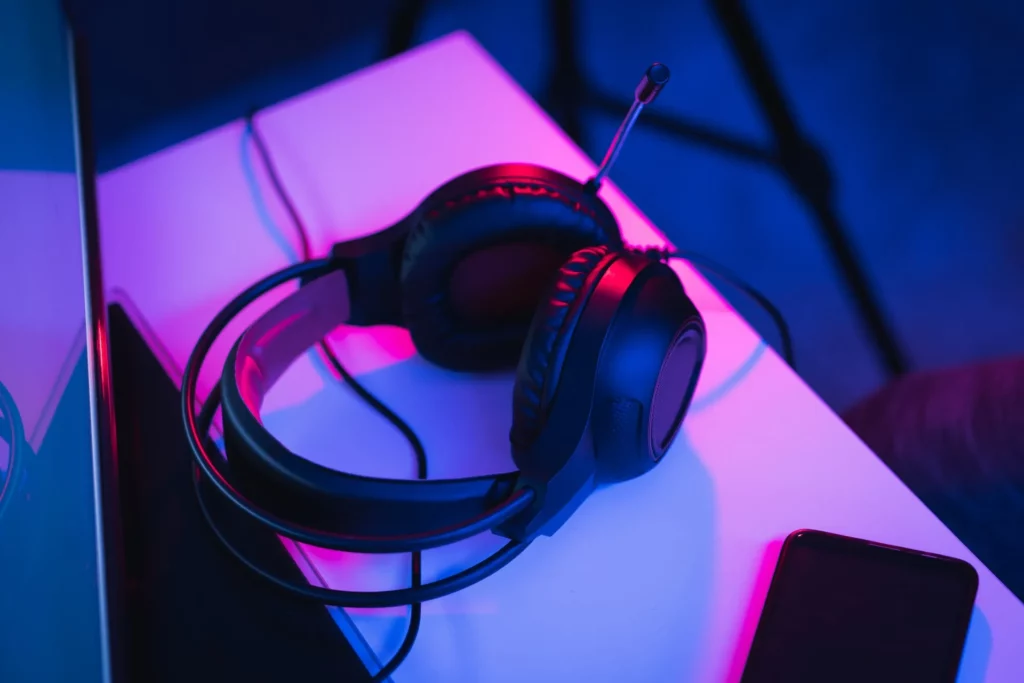 On the other hand, a wireless gaming headset is a type of headset that uses wireless technology like Bluetooth to connect to your gaming device.
It doesn't require a physical cable, so you're free to move and make your gaming setup tidier. These are often a choice for games that require a lot of physical activity, like VR games.
So, talking about wired vs wireless gaming headset, which one is the best?
Are Wired Headsets Good for Gaming?
A wired headset may outdate its wireless counterpart, but that doesn't mean it isn't cutting-edge technology. Wired headsets have advantages and disadvantages when it comes to the gaming world, and if we're talking about wired vs wireless gaming headset, then we need to explore all of these Pros and Cons.
Wired Headset Pros
1. Low Latency
Wired headsets have low latency. If you use this kind of headset, you'll experience a minimum delay, meaning no lag between what you hear and any sound produced in the games.
This is one of the advantages of using wired gaming headphones.
As a gamer, you shouldn't take this lightly. A small amount of latency can significantly impact your gaming performance.
The low latency will make it easier to respond quickly when you hear something in the game. For games like first-person shooters (FPS), split-second reactions can make you win the game.
With a wired headset, you'll be able to hear audio alerts more quickly. This lets you react to incoming attacks or coordinate with your teammates more effectively.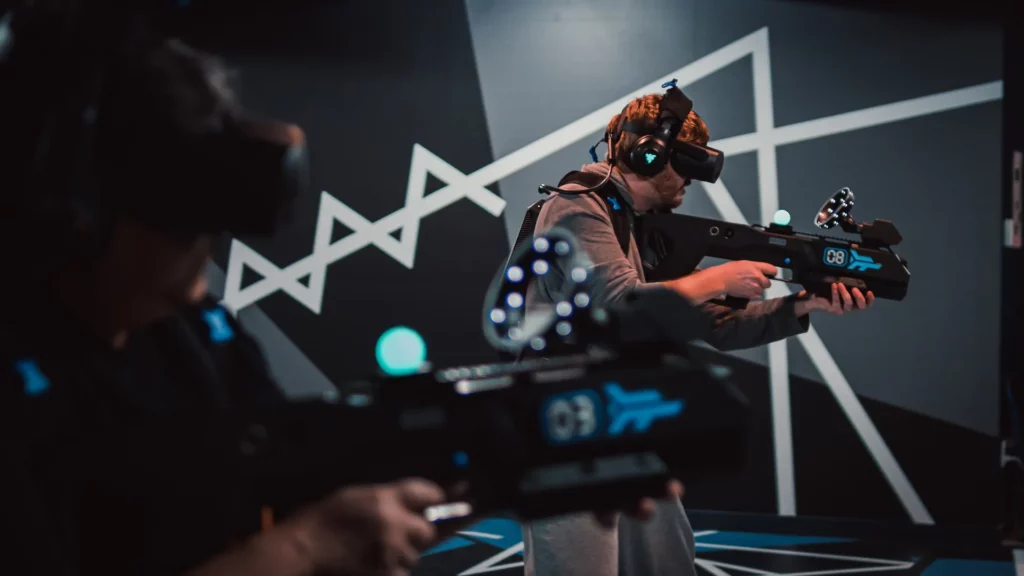 2. Better Sound Quality
Excellent sound quality can come from how stable the connection of your audio setup is. If you think about wired vs wireless gaming headsets with no risk of interference, then choose a wired one.
No signal loss means no degradation of your overall sound quality. Remember, high-quality sound can be just as important as sharp graphics and responsive controls.
A wired gaming headphone offers a clear sound that helps you hear games' sound effects better.
Let's say you play Fortnite. In a Battle Royale, you can hear the sound of footsteps louder, right? With an excellent wired gaming headset, it's easier for you to track your enemies down and beat them.
3. Awesome Durability
Durability is a pro of using a wired gaming headset.
It doesn't mean that wireless headphones are fragile, but wired gaming headsets are typically more robust and sturdier, perfect for extensive use.
Also, if you're a type of gamer who joins many tournaments, you might carry your headset in your backpack all the time. This can cause device issues; unless you have a more durable and long-lasting device.
4. Good Price
There are some pretty good options out there for wired gaming headsets that won't break the bank. It's a lifesaver for gamers who are trying to stick to a budget.
The best part is if you find a great deal on a high-quality gaming headset, you can use the money to invest in other high-end gaming equipment like a monitor or a graphic card.
Fret not; just because they're cheaper, it doesn't mean they can't deliver amazing sound quality.
Excellent gaming headphones like Logitech Prodigy G231 or Corsair HS50 PRO won't disappoint you. They are of decent quality at an affordable price to help you win matches of your favorite games.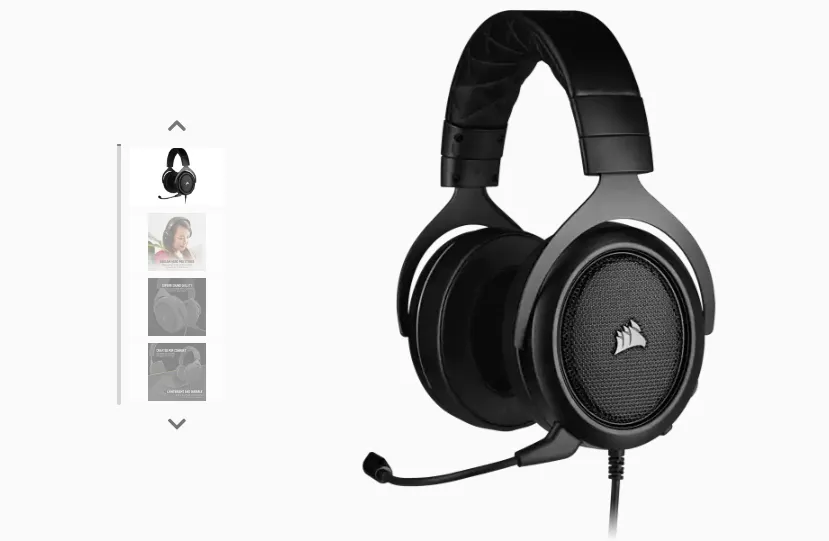 5. Better Compatibility
If you may ask: is it a wired or wireless gaming headset that offers better compatibility? The answer is, of course, a wired one.
Wired gaming headsets are universally compatible with most devices. You can plug them into any device with a 3.5mm jack, like consoles, PCs, or mobile devices. They'll work right off the bat.
Why is this a benefit? You can switch between devices easily without any additional setup or configuration. No additional driver installation is required, and no need for a pairing process, too.
Sometimes you'll find a wired gaming headset that comes with a USB interface. It offers an awesome 7.1 surround sound for PC gaming with great audio quality.
While this reduces its compatibility, there are many USB to 3.5mm converters available to use.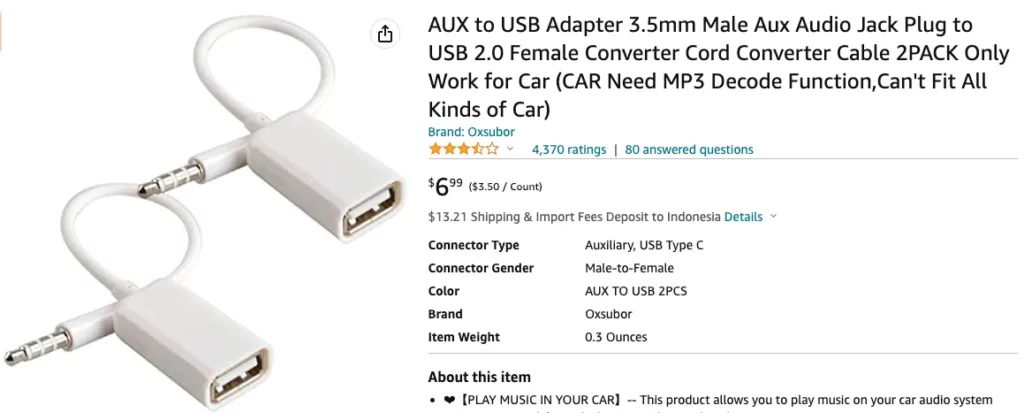 Wired Headset Cons
1. Limited Mobility
Despite its positives, a wired gaming headset has drawbacks too. One of the most notable ones is its limited mobility.
The headset's cable can restrict your movement while playing games. Sometimes, this can be frustrating for some gamers who like to move around a bit.
Not only that, you're tethered to your gaming device by the wires. This prevents you from playing games that require lots of movement, like VR games, which can impact the interactive nature of the game.
Moreover, you'll experience tangling as a big issue when using a wired gaming headset. This can make you uncomfortable. Imagine you're in the middle of a game and have to pause to deal with a tangled cable.
The worse thing is a wired gaming headset prone to accidental pull that can damage the device. ​​This can impact the audio quality and reduce the headset's lifespan.
2. Complicated Setup
It's true that you can plug in your wired headset and play. But, in reality, you must ensure the cable doesn't block your movement when playing games.
It means you need to manage the cable in such a way before you can immerse yourself in the game. It includes making sure that it's connected well to its port.
Also, it can take time and effort if you play games using different devices. You need to connect the cable to the gaming devices in a way that's comfortable and functional over and over again.
For most gamers, this is too cumbersome and leads them to take the wireless alternatives.
Wired Gaming Headsets Verdict
It is for you who want to play most games with accuracy and have no mind about the extra cable, especially if value for money is your priority.
Are Wireless Headsets Good for Gaming?
Now let's explore the Pros and Cons of Wireless headsets to see if they're good for gaming!
Wireless Headset Pros
1. Greater Mobility
If you want to move around freely while playing games, a wireless headset is a go-to.
Without a doubt, it offers great mobility that helps gamers play many types of games, from playing VR games away from the monitor to playing console games while commuting.
Not only handy, but a wireless headset is also safe because you don't need to worry about tripping over a cable. This kind of headset is a good choice for you or your younger relatives.
Microsoft Xbox Wireless Headset is one of the great options. Coming from a well-known brand, this product boasts long battery life.
2. Better Aesthetic
Are wireless headsets good for gaming? Absolutely, if aesthetics is one of your reasons when picking up a headset.
A wireless gaming headphone eliminates the clutter and mess of cables. This way, your gaming area will look more organized and visually appealing.
Bear in mind that your mood will determine how well you play games. If you hate that things are scattered on your gaming desk, then having a wireless setup is recommended to make you feel better.
Also, sometimes the wireless version of a great headset looks more trendy. For example, the Pink Razer Barracuda X. If you're a gamer that streams live, this headset will make you look fabulous.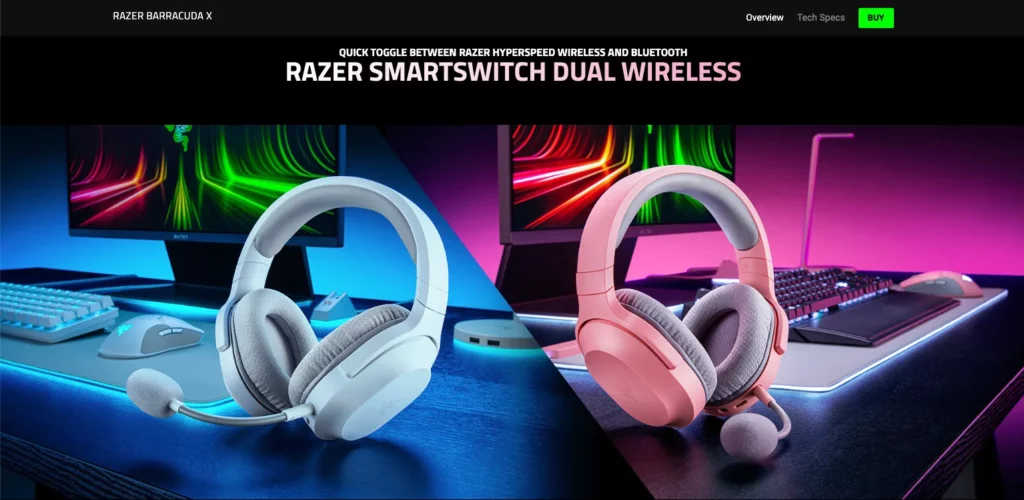 3. Amazing Versatility
A wired headset may provide the flexibility to use it with multiple devices. But, the constant need to plug and unplug the cable can be inconvenient. Also, it increases the risk of damaging the device.
This is not the case with a wireless gaming headset, especially one with Bluetooth connectivity. You can switch to laptops, gaming consoles like Xbox, and mobile devices in seconds without taking off your headset.
You will have the same audio quality among those devices. So you won't need separate headsets for each device. Just pair to the correct Bluetooth connection, and you're ready to go.
At the end of the day, this can save you money to buy a more substantial upgrade for your gaming setup.
Wireless Headset Cons
1. Annoying Signal Loss
A signal loss is one of the main drawbacks of using a wireless gaming headset.
Relying on a wireless connection to function properly, any little interference with the signal can impact the whole quality of the audio. Hence, it will reduce the overall gaming experience.
There are many factors for this disadvantage. It may be due to the limited distance of the usage, interference from other wireless devices in the area, or physical obstacles like walls.
This can result in dropped connections or other issues that can make the device behave differently. Despite vendors trying hard to solve this, it still happens quite often, even to an expensive headset.
So, if you want to play competitive games like CounterStrike, then this type of headset is not a good choice.
2. Somewhat Expensive
As for now, a wireless headset is considered more complex in terms of technology. No wonder it brings about a price that is a bit steep compared to the wired one.
For example, a popular wired gaming headset, the HyperX Cloud II, boasts 7.1 virtual surround sound and a detachable noise-canceling microphone for only $99.99.
On the other hand, the SteelSeries Arctis 7 costs $149.99 for almost the same features as the DTS Headphone:X v2.0, a bidirectional microphone, and long battery life.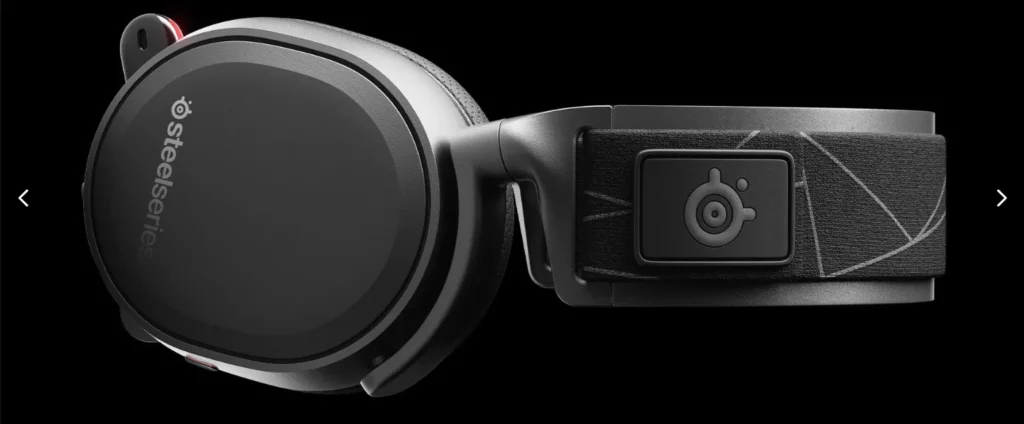 While you can get cheap products, most of the time, it's not worth the money. You'll have a more decent-quality wired gaming headset at the same price.
For budget-wise gamers, the cost of a wireless headset is a factor in not making a purchase, regardless of the great wireless features it may offer.
3. Limited Battery Life
A wireless gaming headset relies on a battery to function. So, it needs to be charged when the power is low.
The problem is only some wireless gaming headsets allow you to use and charge at the same time. If you're lucky to have Logitech G Pro X, you can do so. But others may not have this feature.
Not only that, how many times it needs to charge your device, and how often? That's an important thing to consider before buying a wired or wireless gaming headset.
Yes, the battery life of a wireless gaming headset can vary depending on the brand, model, and usage patterns. But it's important to consider it when making a purchase.
A great product like HyperX Cloud Alpha has over 300 hours of battery life and a charge time of 3.9 hours.
However, if you happen to buy Razer Nari Ultimate, you may get less battery life than you should get. A test has shown that it only has 5,3 hours, far from its claim of 8 hours.
Wireless Gaming Headsets Verdict
It is for you who strive for a cordless gaming experience and love flexibility, portability, and up with the latest gaming headset technology.
Wired vs Wireless Gaming Headset: Which One to Buy?
When it comes to choosing the best audio for a gaming setup, wired vs wireless gaming headset seems to be a debate with no end.
Are wireless headphones good for gaming? Are the wired ones still the best for most gamers? Well, it depends. There is no clear winner here.
It's a matter of your game choices, personal preferences, and budget.
Wired gaming headsets are reliable, stable, and affordable. However, if mobility, versatility, and convenience are the things you value the most, then a wireless headset may be worth your investment.
Whichever it is, choose the headset that best suits your needs and enhances your gaming experience. That way, you'll perform well in any games you play.
FAQ
Is it better to have wired or wireless headphones for gaming?
It depends on your personal preferences and priorities. Wired headphones generally have higher sound and better built-in quality. In contrast, wireless headphones offer greater freedom of movement and convenience. 
Do wireless gaming headsets have lag?
Yes, a wireless gaming headset will suffer from latency. It can have a lag of up to ten milliseconds. For gaming this lag is crucial for competitive games like Fortnite.  
Are wireless gaming headsets more expensive than wired ones?
Yes, wireless gaming headsets are generally more expensive than wired ones, as they need more advanced technology. But there are still many affordable options available, like Xbox Wireless.
Do wireless gaming headsets have worse audio quality than wired ones?
It depends on the price range. You can surely get a better sound with a wired headset at a certain price. However, many wireless products offer high-quality audio at a higher price. 
Why don't gamers use wireless headphones?
Many gamers use wireless headsets. However, in a competition, you'll see that most of them choose wired ones because of their better latency.