What's the importance of the gaming community in today's world? Gaming keeps us all connected; it serves as the finest form of entertainment while enabling us to be a better version of ourselves. 
What's the fuss about gaming?
Usually, a gamer is someone who plays video games, but nowadays, the gaming community has been divided into many categories. For example, someone who plays FPS games like CSGO or Valorant would call themself an FPS gamer. Similarly, someone who likes to play casually is a casual gamer, and someone who takes their game seriously and devotes a lot of time and practice to it would proudly call themself a Hardcore gamer!
Video games increase your brain's gray matter and can boost your brain's connectivity. Though not many would believe this, video games can help you become a better problem solver, and you can also have better social skills as well.
The importance of gaming we have today in our life is pivotal. But the one exclusive feature of gaming that can't be substituted by anything else is that they serve as a cause to the gaming community. Video games keep the community bonded and connected. 
Curious to learn more about this pillar of content creation and how it keeps the community of gamers together? If so, stick around till the end because here we will have an in-depth look at the gaming community and how it impacts us daily. So without further ado, let's get started!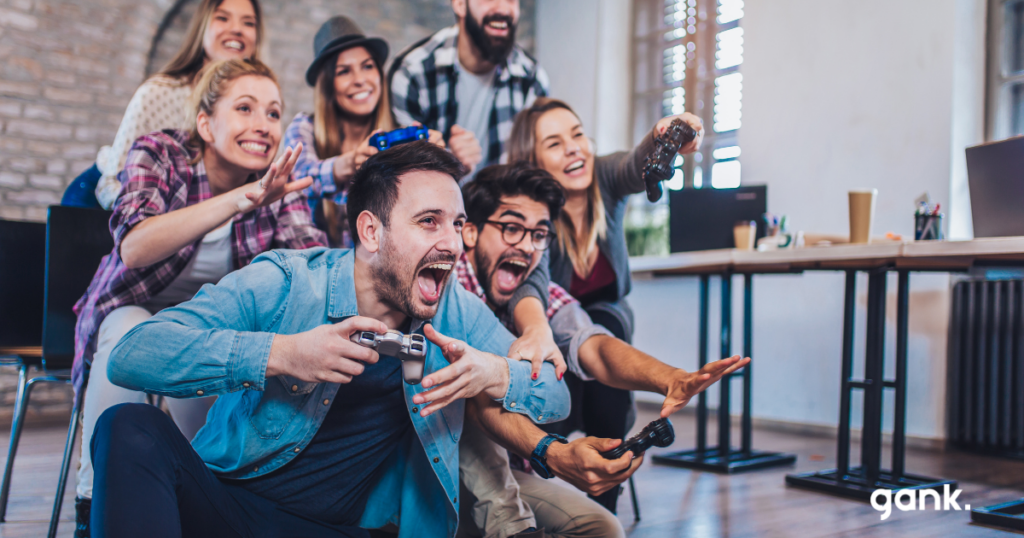 Types Of Gamers
Before diving into anything else, it's best to discuss the types of gamers in the gaming community. Though the types of gamers can be divided into several categories, here we have discussed some of the main ones that exist globally.
Casual Gamer
The term casual says it all. They are gamers who would play games for a limited period to kill their spare time. A casual gamer can be anyone who has an interest in games and plays them for the mere purpose of entertainment. This group usually comprises members of the Mobile Gaming Community.
The games usually played by casual gamers are easy to play, comparatively less challenging, and have simple rules. The goal of games played by casual gamers is to have a pick-up-and-play experience that players of all skill levels and age groups can enjoy. 
Hardcore Gamer
A hardcore gamer is a gamer who typically plays video games and games that have a storyline. Some might even say hardcore gamers are the players who spend a considerable amount of their time on games. These types of gamers take ample time to practice video games, and they take pride in mastering the rules or use of the game.
Another characteristic that defines a hardcore gamer is competition. Casual gamers can play hundreds of hours on a game and still not master it. On the contrary, a hardcore gamer plays to master games. A hardcore gamer often participates in leagues and tournaments.
Professional Gamers
The third main category of gamers is professional gamers. These types of gamers play games for money. Professional gamers are financially independent, and they don't play games to entertain themselves but rather earn through them.
In countries like South Korea and Japan, large companies sponsor professional gamers for more than USD 100,000/per year. Whereas, in countries like the US, professional gamers sign yearly deals for USD 250,000. You can think of a professional gamer as a hardcore gamer who plays for money rather than entertainment.
Gaming As A Form Of Entertainment
When talking about the finest forms of entertainment, it's impossible not to talk about gaming. Nowadays, there are different tournaments hosted all across the globe, and people from all across the world spectate such tournaments on platforms like Twitch and YouTube. Gaming itself is a great time killer and is an excellent way to keep yourself entertained. It's no wonder why the Gaming Community is at the forefront of the entertainment industry today.
Gamers can play various games, from 5v5 FPS shooters like Valorant to titles like Resident Evil; they can keep themselves binged on games for hours. And it's not just gaming anymore; games are evolving and involving other industries. Famous singers have also virtually performed in games like Fortnite and Roblox; this makes games even more entertaining and engaging.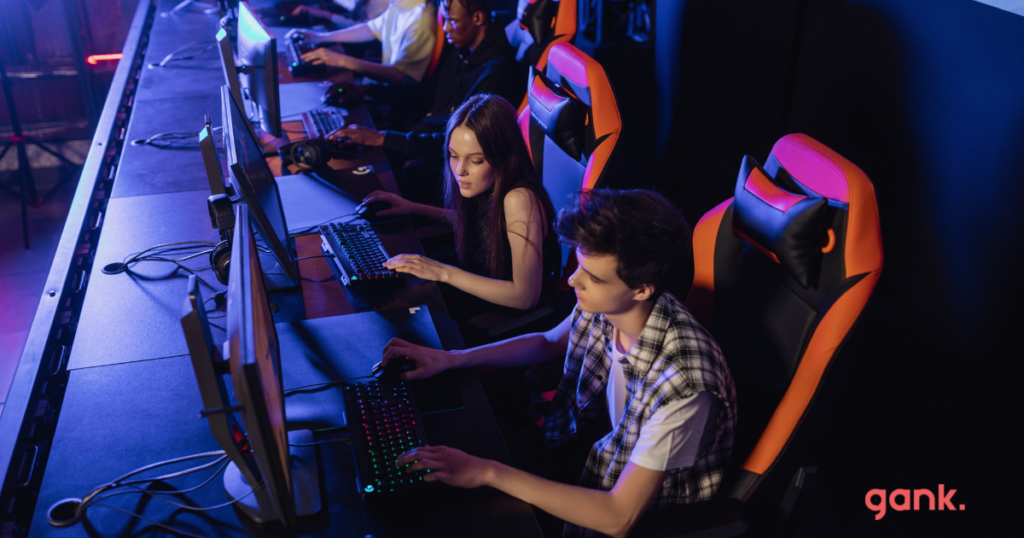 The Gaming Community 
The gaming community has grown over the years. The games once played in an arcade are now old school, and players have moved to personal consoles and PCs. You will find many gaming communities across the internet which you can be part of.
Gamers in different communities can express themselves in games, share their opinion about a particular event relevant to a game or the real world, and stay connected with one another. If the gaming community is healthy, they will respect their peers' opinions and help them in games.
On the contrary, you can also find some toxic gaming communities; though it's best to avoid such communities, one can still encounter them. Nonetheless, the concept of a gaming community is to connect gamers of the same interest despite their physical location. To help the gamers learn and grow together while staying bonded by common games.
Are you a gamer looking to climb the ranks and show your reputation in the…
The gaming industry is booming and a lot of gaming-related careers and side hustles are…
Introduction Gaming has grown from a niche hobby to a massive industry in the last…
2023 is set to be an awesome year for gamers. Embrace yourself to experience the…
Impact Of Gaming On Society 
Over time, gaming has made quite an impact on society. What once started as a casual activity performed to pass the time now profoundly impacts society. So how does the rise of the gaming community affect our society?
According to a survey by Qutee, over 40% said gaming helps improve emotional well-being. This is a severe benefit of gaming in our society since many people experience mental health issues annually. In America, one in every five people experiences mental health issues every year. 
Many might even say that video games cause violence, but according to the same survey done by Qutee, 93% of gamers think that it's incorrect to claim that video games cause violence. Another benefit that video games have on our society is they can help form strong friendships. 
Around two-thirds of gamers claim to meet their fellow friends gamer friends in person. Playing games together is a great icebreaker, will help gamers find common ground, and is an excellent way to spend time together, which leads to solid friendships. 
The same survey by Qutee also concludes that 30% of gamers claim that games improve the cognitive skills of a player, which can help players deal with the problems of the real world. However, if we talk about the negative impact of gaming in our society, there are a few noticeable ones.
Gaming can lead one to be introverted; though you can make friends and be expressive online, things can be a bit different in person. Too much gaming can lead to sluggish nature, and people can lack hobbies if they indulge in games too much. 
Nonetheless, it all comes down to gamers and how they consume games. If games are played in a routine and are not overconsumed, it's safe to say that the negative impact of games on gamers will be minimal.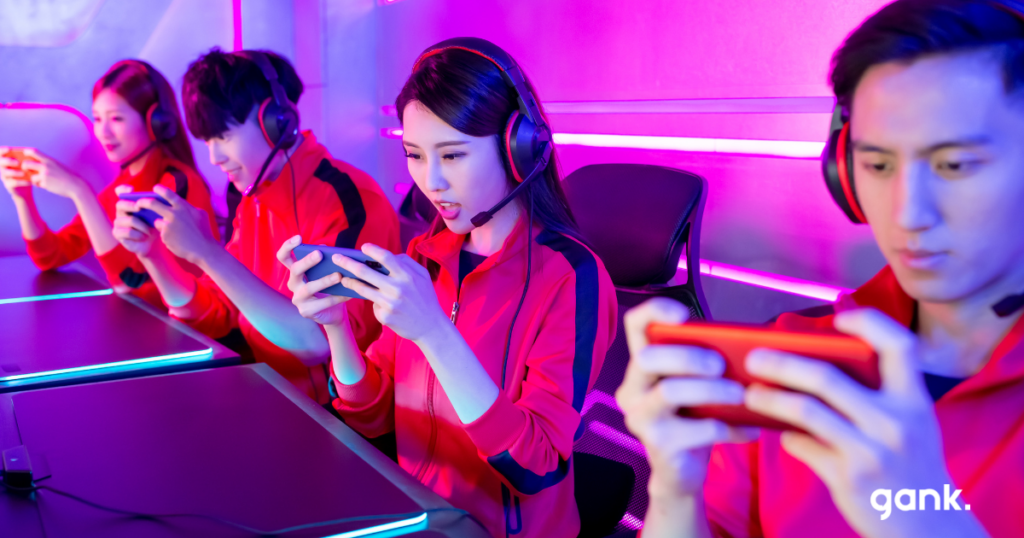 The Future Of Gaming
With such technological advancement, it's easy to say that gaming won't be the same as it is now. The gaming community will continue to be relevant, but with such incredible advancements, it is sure to evolve in to many different forms.
The rise of VR will give gamers a 3D simulation of the dynamic gaming environment. Though VR games are available for gamers today, the field has so much potential and is expected to grow in the long run.
Augmented reality games are played when you interact with the real-world surroundings in a game. The games made with AR will be overlaid into our real world. At the same time, games developed through AI will learn how you play the game and adapt themselves to make the overall gaming experience better over time.
NFTs have also begun to grow in popularity in the gaming world to mixed reception from the gaming community. In the gaming world, NFTs can be used to represent rare in-game items or assets, such as skins, weapons, or even virtual real estate. NFTs allow gamers to truly own their in-game assets and transfer them between games or even sell them for real-world money. Some gaming companies have already begun experimenting with NFTs, and it's likely that we'll see more games incorporating them in the future.
Lastly, the final concept of gaming is comparatively new: the concept of cloud gaming. With cloud gaming, you can enjoy games without worrying about the low-end hardware bottlenecking your gaming experience. With cloud gaming, you can play games whenever and wherever you want.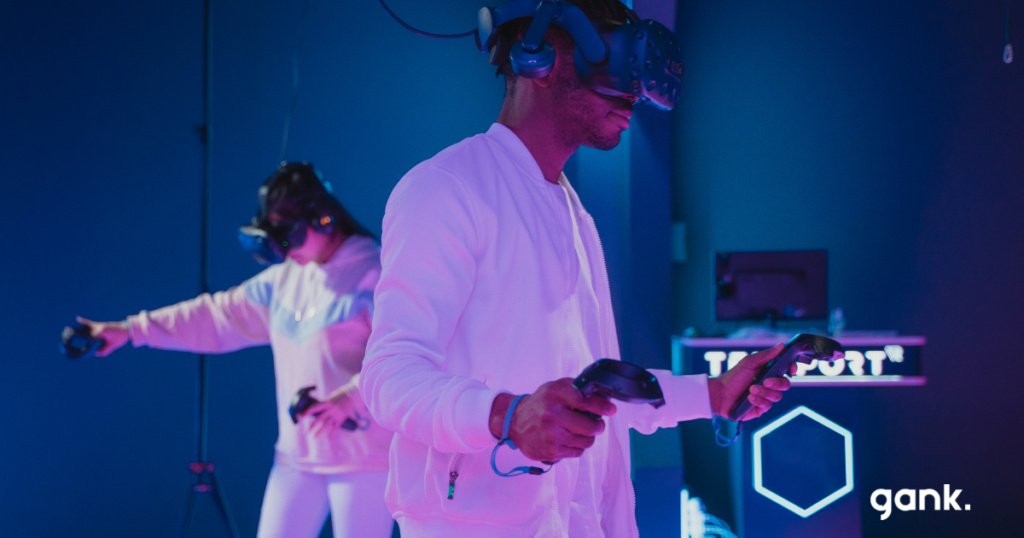 Conclusion 
Gaming as a whole will evolve and grow and with it, the gaming community. It is an excellent form of entertainment, and if consumed in the proper manner, it can have a positive impact on society. However, it all comes down to the gaming community and how they accept the changes that gaming as a whole will experience.
FAQs
Can anyone join the gaming community?
Yes, anyone can join the gaming community as long as they enjoy playing games and are willing to engage with other members in a positive and respectful manner. There are no restrictions based on age, gender, race, or any other factor. You will always find likeminded people to share your hobbies with.
What does OP, BM, RNG, and other acronyms mean in Gaming?
The gaming community uses a lot of unique vocabulary and terminology. Here are some of the most common gaming jargon terms you might come across:
FPS: FPS stands for First-Person Shooter. This refers to a type of game where you view the action from the perspective of the character you're playing. In these games, you typically use firearms to take down enemies.
MMO: MMO stands for Massively Multiplayer Online. This refers to games that allow large numbers of players to interact with each other in a shared online world.
RNG: RNG in gaming stands for Random Number Generator. This refers to the algorithm that generates random numbers in a game, which can affect the outcome of certain actions or events.
DPS: DPS stands for Damage Per Second. This refers to the amount of damage a player or character can deal to an opponent in one second.
AFK: AFK stands for Away From Keyboard. This refers to when a player is temporarily absent from the game, usually due to real-life responsibilities or distractions.
PvP: PvP stands for Player versus Player. This refers to game modes or activities where players compete against each other directly, as opposed to playing against computer-controlled opponents.
OP: OP in gaming stands for "overpowered." It is used to describe something in a game that is considered too strong or dominant, making it difficult for other players to compete against. This can refer to a specific character or item, such as a weapon or ability, that is stronger than others in the game.
BM: BM in gaming stands for "bad manners" and refers to behavior that is disrespectful or unsportsmanlike, such as taunting opponents or using offensive language. This behavior is generally frowned upon in the gaming community and can result in penalties or social consequences. In some games, certain actions can be interpreted as BM, and it's important for players to be aware of how their actions are perceived by others in the game.
How do people communicate in the gaming community?
People in the gaming community may communicate through text chat, voice chat, or video chat in online gaming forums or platforms. As seen above, there is a tendency for each game to develop its own language. The only way to learn how to communicate properly is actually
Is gaming a sport?
The question of whether gaming is a sport is debated within and outside of the gaming community. Some see gaming as a sport due to its physical and mental demands and the rise of esports competitions. Esports have even been recognized as a sport by some countries and organizations. However, critics argue that it lacks physical activity and teamwork. Ultimately, whether or not gaming is considered a sport is a matter of perspective and definition.
What is eSports?
Esports, short for electronic sports, are organized competitions involving professional video gamers competing against one another in various games. These competitions are often held in stadiums or arenas and can attract thousands of spectators. Esports has gained popularity in recent years and has become a multi-billion dollar industry with major corporate sponsorships and televised events. Professional esports players often train for hours every day, and the best players can earn significant amounts of money in prize money and sponsorships.
How much do gamers make?
Gamers can earn varying amounts depending on factors like their individual skill level, the game they play, and the level of competition. There are many different ways a gamer can earn from their hobby. Professional gamers can earn substantial prize money, with some top-performing players earning millions of dollars. Additionally, some gamers earn money through sponsorships or advertising deals. However, not all gamers are able to make a full-time living from gaming, as success often requires a high level of skill and dedication