Cosplay is a Japanese word meaning "costume play." It's the art of dressing up as your favorite character from a book, movie, TV show, video game, or any other pop culture medium. But what is cosplay exactly? What is cosplay mentality and who are the people who cosplay?
Cosplayers come in all shapes and sizes—some are kids, some are adults; some cosplay as fictional characters while others choose to be real-life heroes.
Understanding what is cosplay
Cosplay has existed since the 1970s but only became popular in Japan during the 1980s when it began being featured at conventions like Comiket (Comic Market).
It wasn't until 1992 that cosplayers started appearing outside of these events and getting photographed by photographers who were taking pictures of them wearing their costumes. The earliest known photograph was taken by Aya Takano at Anime Conji in Los Angeles on July 31st, 1992–and it shows two men dressed up as Captain America and Spider-Man!
What is cosplay and why is it so popular?
From there we've seen an explosion in popularity around cosplay all over the world: conventions dedicated almost entirely towards this hobby have popped up everywhere from Australia to New York City; there are even entire TV shows dedicated solely towards showcasing talented customers' works!
Cosplay is a type of performance art and a hobby in which participants wear costumes to represent a specific character, usually from a movie, TV show, book or video game. Cosplayers often interact to create a subculture centered on role play, so it's not just about the costume.
There are many different types of cosplay: some people prefer to make their own costumes or buy them online; others prefer to buy costumes that are already made. Some cosplayers use props or other accessories to help complete their look.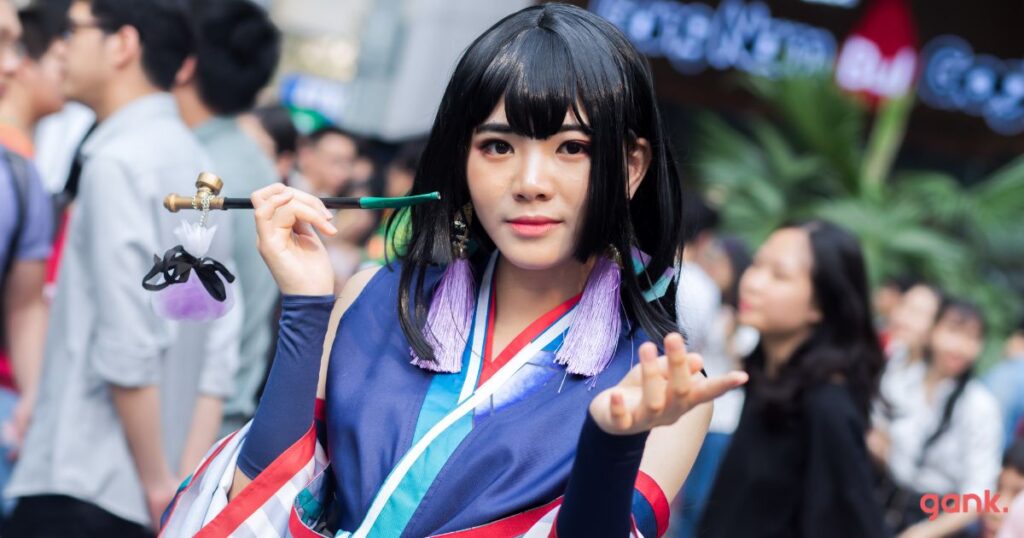 Figuring out why people cosplay
A quick search for cosplay on Pinterest will bring up hundreds of thousands of results. Some people want to know what cosplay is, who are these people, and why do they do it?
If you've ever walked into a convention hall and seen people dressed as their favorite characters, nothing surprises you. But if you're a typical person struggling to get by, wearing full costumes in public – and often at large, crowded events surrounded by so many people – as yourself one question: why?
Cosplayers are a diverse group of people with different motivations for cosplay. What is cosplay to some may be seen as just dressing up in costumes, but to others, it's a form of art and self-expression.
What is cosplay to the people who enjoy it?
"Is cosplay bad?"
One reason why people cosplay is because they want to explore other identities and experiences without having their own identity compromised by this exploration. This is often referred to as "psychological escapism".
Another reason why people cosplay is because they want to feel like a part of something larger than themselves. Cosplay is a way for people to feel like they belong to a community or group that shares their interests.
Cosplay is also a way for people to express their creativity and individuality. Some people cosplay because they feel like they have an obligation to be "good" at what they do, and others cosplay because it's fun or rewarding.
How to get started with cosplay
"Who to cosplay?"
The first step to getting started with cosplay is to find a character that you want to portray.
To make sure your costume looks as real as possible when it comes time for the convention or event, there are several essential skills needed: sewing skills are highly recommended since most costumes require some kind of stitching work; painting skills also come in handy for adding details such as eyes onto masks/helmets; if working with prosthetics such as wigs or facial hair it would be wise if one had knowledge about how these things work before trying them out themselves!
Once you have decided on a character and gotten the necessary skills, it is time to start making your costume. The first step is to find the right materials for your cosplay. You can buy these online or at local craft stores but if you are looking for something more unique and personal, then creating your own materials is highly recommended! 
One way to do this is by using old clothing or fabrics as bases for new ones; another option would be taking an existing piece of clothing and simply altering it in order to get the desired look.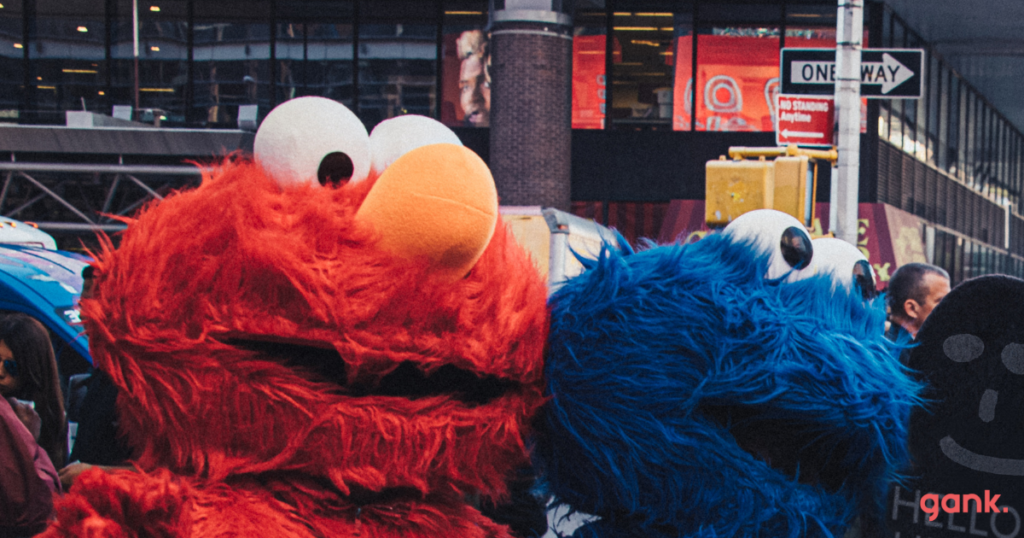 Practicing advanced cosplay techniques
What is cosplay without the effort that enthusiasts put into it? Many cosplay enthusiasts spend hours creating their own costumes and accessories to perfect their look. The following are advanced cosplay techniques that can take your costume play to the next level.
Fabric dying: A great way to add color and depth is fabric dyeing. You can use it on anything from fabric pieces of your cosplay, such as gloves or boots, to entire costumes. This can be done with natural dyes made from fruits and vegetables or with artificial dyes purchased online or at local craft stores. It's a simple process but requires careful attention to detail because you want your colors to look accurate and professional when finished!
Sculpting: If you're looking for an extra challenge in creating your character, consider sculpting their face instead of just painting it on (or adding makeup). This will allow you more freedom when designing different expressions depending on what scene they're in–you could even make two heads so one is smiling while another frowns!
Modeling: If you're interested in cosplay but don't know where to start, modeling is a great option. Modeling jobs don't require any sewing skills or elaborate costumes–just good posture and an attractive face! You can find freelance modeling gigs through social media sites like Model Mayhem or Instagram by searching for "cosplay model" or "fantasy model."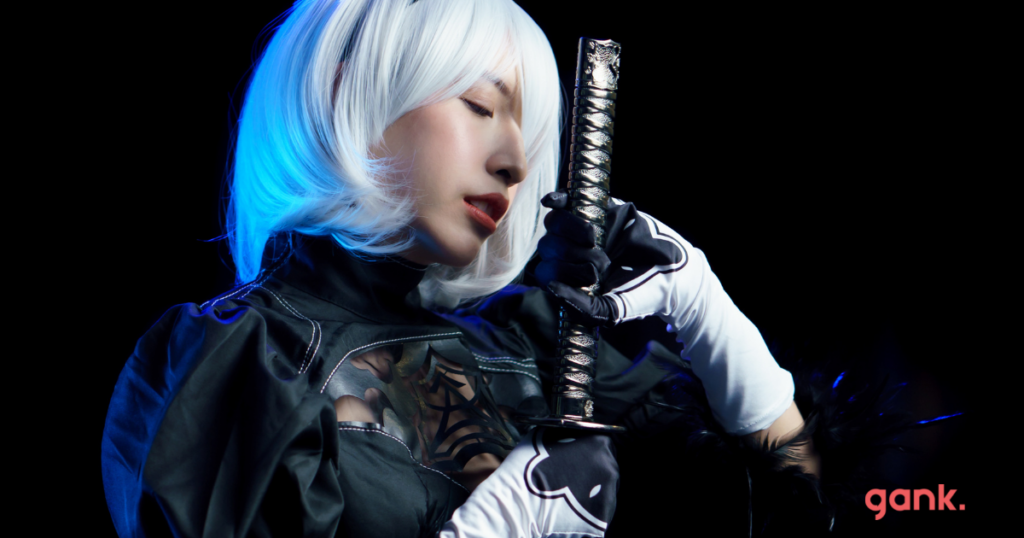 What types of jobs are there for cosplayers?
There are a number of different jobs for cosplayers, but they all require some sewing skills. If you're interested in becoming a professional cosplayer, it's important to learn how to sew properly before you begin making costumes. Earning from cosplay is possible nowadays!
The most common cosplay jobs are as follows:
Professional cosplayers: Professional cosplayers are paid to travel and attend conventions where they dress up as characters from popular movies and TV shows. They often appear on panels where they talk about how they made their costumes, answer questions from fans about the characters, and give advice to people who want to start cosplaying themselves.
Cosplay models: Cosplay models are paid to attend conventions and events where they wear costumes, usually in front of a camera. They may also work with companies that make cosplay-related products like wigs or props.
Costume designers: Costume designers are paid to make costumes for films and TV shows. They often work with professional cosplayers to create their outfits.
Cosplay Photographers: Cosplay photographers are people who specialize in taking photos of cosplayers at conventions, events, or even in their own homes.
Knowing the challenges faced by cosplayers
Cosplay is not always an easy thing to do. It can be a challenge to find the right costume, fund your cosplay project, find a place to cosplay, and even look for other cosplayers who want to share their love of costumes.
Buying a costume: Cosplayers have many options when it comes to buying their costumes. They can either make them from scratch or buy them online or at a store near them. There are pros and cons for both methods, but ultimately it depends on what kind of look you want your character's outfit to have as well as how much money is available for this purpose.*
Making costumes: Making costumes yourself may seem like an easier option than buying one but it also has its own challenges, such as having access to tools like sewing machines and cutting tables along with materials like fabric dyeing supplies (if needed), foam boards/sheets, etc. This option also requires time, lots of patience, along with creativity skills because these things aren't cheap either, so budgeting becomes important if one decides against purchasing readymade items instead choosing self-made ones, which means spending hours creating something unique rather than just copying someone else's design idea off Pinterest without putting any thought into creating something truly unique/personalized only yours! This option can also lead to frustration if something goes wrong along the way and requires lots of patience when things aren't going your way, which is why some people prefer buying costumes instead.
The cost: Buying a costume can be much cheaper than making one yourself because it doesn't require any tools or materials, nor does it take much time. This option is also convenient since all you have to do is purchase the item online or at your local Halloween store and then wear it when Halloween comes around!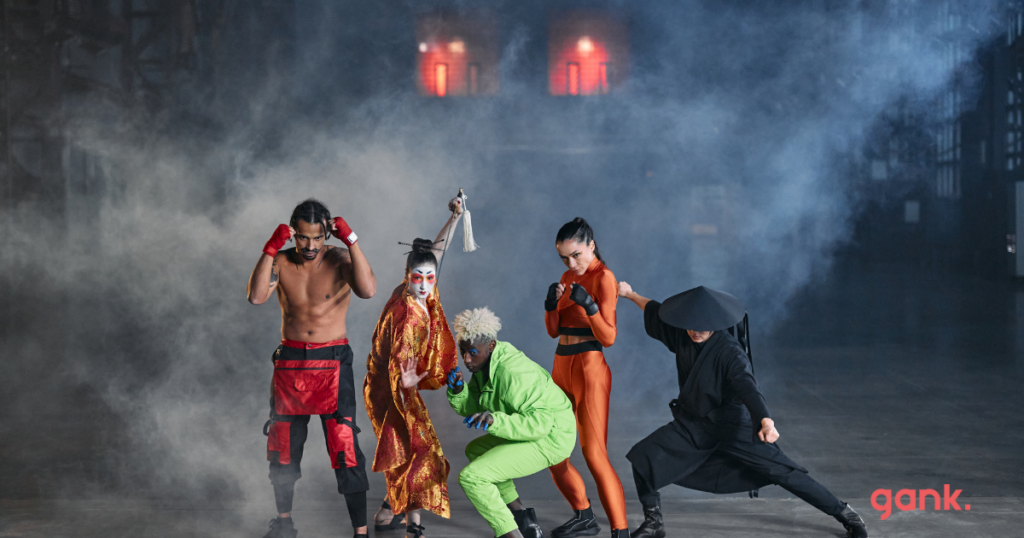 Conclusion
At its core, what is cosplay about? Cosplay is about embodying a character and bringing them to life through clothing, makeup, and performance. It is a fun and easy way to connect with other people that share a common interest. It can be as simple or creative as you want it to be, but at the end of the day, it's all about expressing your own individuality while celebrating the show you love.
Cosplay is more than just dressing up in costumes – it's a form of storytelling and a celebration of fandom. So, what is cosplay? It's a way to pay homage to the characters and stories that have captured our hearts and imaginations.
You need to take time when making costumes and go out of your way to make sure everything matches perfectly. Did we answer the question "what is cosplay" for you?
For those who are new to the cosplay scene, it can be intimidating to jump into a world of costumes and conventions. But fear not – what is cosplay is a question that every cosplayer has asked themselves at some point, and there are plenty of resources available to help you navigate this exciting hobby.
Cosplay is a popular activity that involves dressing up as fictional characters from various media,…
Cosplay has become a popular hobby and an increasingly competitive industry. Many cosplayers strive to…
Ever wonder why do people cosplay as their favorite characters? Well, we've got the scoop…
Are you a content creator who loves cosplay but finds it difficult to make a…
FAQs
Do I have to look like the character to cosplay them?
Absolutely not! Cosplay is about having fun and expressing your love for a character, not about looking exactly like them. You can modify a costume to fit your body type or use makeup and wigs to help create the look you want. Cosplay is all about creativity and individuality, so don't be afraid to make a costume your own.
How much does cosplay cost?
The cost of cosplay varies widely depending on the complexity of the costume and the materials used. Some cosplayers spend hundreds or even thousands of dollars on costumes and props, while others make their own costumes on a tight budget. Don't feel like you have to spend a lot of money to cosplay - start small and work your way up as you gain more experience.
Is cosplay just for adults?
Not at all! Cosplay is enjoyed by people of all ages, from kids to seniors. There are even cosplay events specifically geared towards children, such as cosplay parades and family-friendly conventions. Whether you're young or old, cosplay is a fun and creative way to express yourself and share your love for your favorite characters.
Can I cosplay as a character from a non-popular or obscure series?
Absolutely! Cosplay is all about expressing your love for a character, no matter how popular or obscure the series is. In fact, cosplaying as a lesser-known character can be a great way to stand out and show off your creativity. Just make sure to research the character thoroughly and put your own spin on the costume design.
How do I make sure my cosplay is comfortable to wear?
Comfort is key when it comes to cosplaying, especially if you plan to wear your costume for long periods of time. Make sure to choose fabrics that are breathable and don't irritate your skin, and consider adding padding or support to areas that may need it. Take breaks as needed, and don't be afraid to make adjustments to your costume during the day.
What should I bring to a cosplay event?
It's a good idea to bring a few essentials with you when attending a cosplay event. These might include a small bag or backpack to carry your personal items, snacks and water to stay hydrated, a repair kit for any costume mishaps, and a camera to capture all the fun memories.
How can I find other cosplayers in my area?
Finding other cosplayers in your area can be a great way to make new friends and learn new skills. Look for local cosplay groups on social media or meetup websites, or attend events such as comic conventions and anime expos.
Can I cosplay as a character from a different gender or ethnicity?
Yes, you can! Cosplay is all about creativity and self-expression, so don't feel limited by your own gender or ethnicity. Just make sure to be respectful and considerate of others, and avoid appropriating cultures that aren't your own. With some creativity and attention to detail, you can create a stunning and unique cosplay that truly represents who you are.