ASMR or autonomous sensory meridian response is a phenomenon that has been gaining popularity over the last few years. It's a unique feeling that some people get when they hear certain sounds or see certain sights.
The term "autonomous sensory meridian response" is a scientific-sounding name, but you can think of it as being similar to a tingling sensation on your scalp or neck caused by whispering, tapping or listening to soft sounds like raindrops falling on leaves.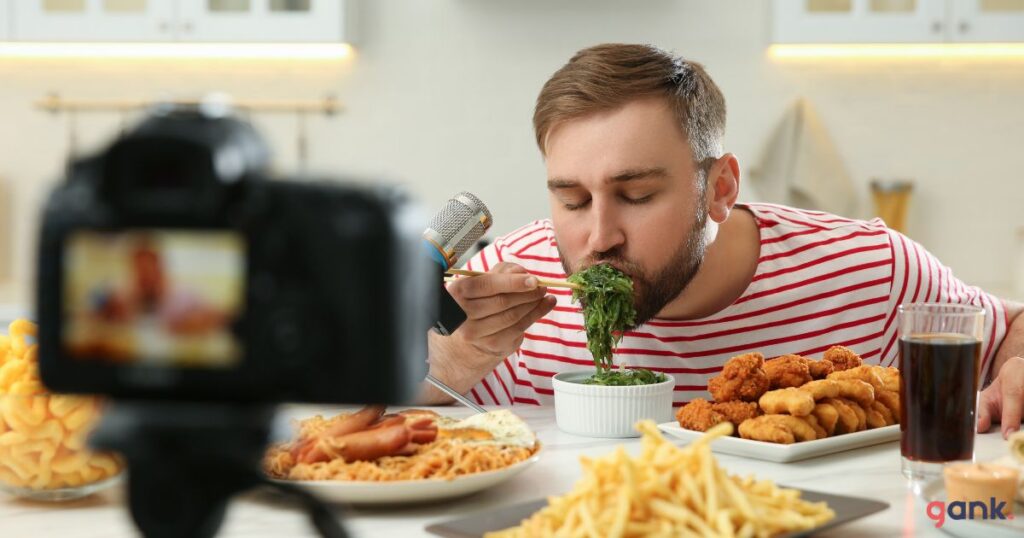 What Is ASMR?
ASMR stands for Autonomous sensory meridian response. It is a physical sensation that can be triggered by certain sights and sounds. It's described as a tingling feeling that starts at the top of your head, moves down through your body and makes you feel relaxed.
It has been reported to help people with stress, anxiety and insomnia fall asleep faster when they use it as a sleep aid.
This sensation is often compared to getting a head massage, but it's not the same thing. The tingling feeling that comes from this can be triggered by sounds and visuals, while a head massage doesn't necessarily produce any sort of physical sensation at all.
It is typically experienced as a pleasant tingling sensation that starts on the scalp and travels down the spine. Some people experience ASMR more intensely than others. It's often accompanied by a feeling of relaxation or even euphoria. This can be triggered by certain sights or sounds, like tapping, scratching, crinkling paper or whispering.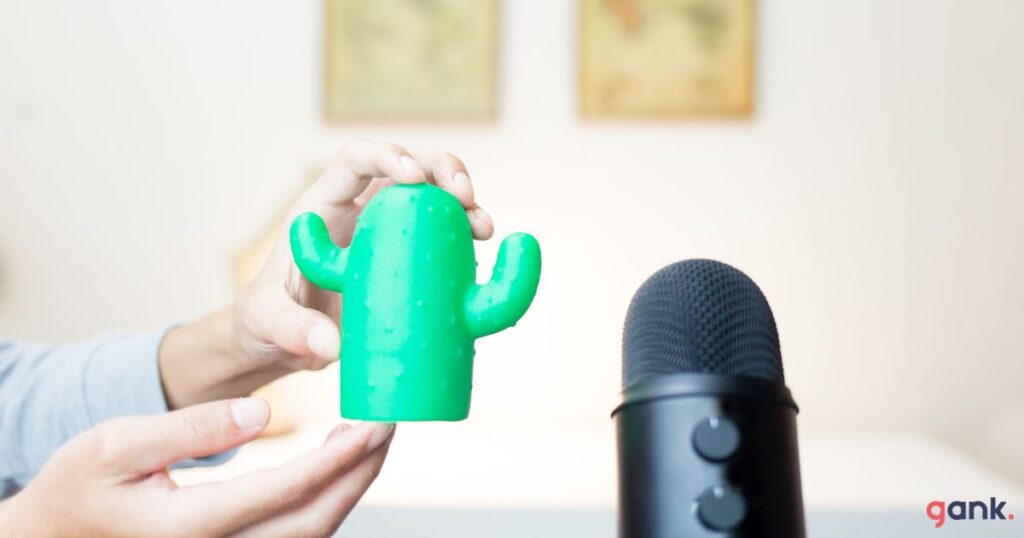 How Can ASMR Help You Relax and Feel Better?
If you're looking for a way to relax, reduce stress and get better sleep, ASMR could be the answer. When we're feeling stressed out, our bodies produce more cortisol–a hormone that's associated with stress. High levels of cortisol are associated with an increased risk of heart disease and obesity, as well as depression and anxiety disorders.
This sensation has been shown to help people fall asleep faster and increase their overall feelings of happiness throughout the day. It can also help improve your mood if you've been feeling down or depressed lately. This may be because ASMR triggers activation in parts of your brain linked with emotion regulation like empathy and compassion.
What are the Benefits of ASMR?
ASMR is a relaxing experience. You'll feel your muscles relax, and your heart rate slow down. It helps you sleep better, and it can even help you focus on the task at hand.
ASMR triggers can also provide relief from anxiety and depression symptoms through the tingling sensation they produce in your brain and body, according to some studies. This sense of calmness has been shown to improve mood and lower stress levels in people who suffer from chronic pain or illness; it may also help those struggling with mental health issues such as social anxiety disorder (SAD).
What Are the Different Types of ASMR Triggers?
ASMR triggers are the things that cause your brain to release the tingles. They can be sounds, sights and even touch. Some of the most common ASMR triggers are whispering, tapping, crinkling and scratching.
If you're interested in exploring what your favorite ASMR triggers might be–and how they make you feel, here are some ideas:
Listen to someone softly whisper into a microphone or brush their fingers against something (like silk).
Watch someone slowly open up a bag of chips or crack an egg on camera (without showing anyone getting hurt).
Feel someone lightly scratch behind your ears while talking about how beautiful they think it is there.
The next time you're feeling bored or stressed, try listening to some videos. If you don't find them relaxing and soothing, it's probably not your thing. But if you do, then this could be a great way to relax at the end of a long day.
How To Find Your Perfect ASMR Trigger?
ASMR is a sensory experience that can be triggered by a number of different stimuli. To find your perfect trigger, there are several steps you can take:
Use the internet to find your trigger. There are many resources online where people share their favorite videos and triggers. You can use these as inspiration for what kinds of videos might work for you personally!
Look for Youtube ASMR videos that have a lot of views and positive reviews – this will help ensure that they're well-made, which will make them more likely to trigger ASMR effects on their viewers (and less likely to give anyone bad vibes).
Look at whether the video is popular in your country or language – if so, then chances are good that its creator has done some research into what makes an effective ASMR video before posting it online; therefore there's more chance than not that yours will also feel good too!
Put on some headphones and listen to one of your favorite songs. Then, try to mimic the sounds in the music using soft-spoken speech that is pitched lower than your normal speaking voice. If this sounds like a lot of fun, then you might want to try it on purpose!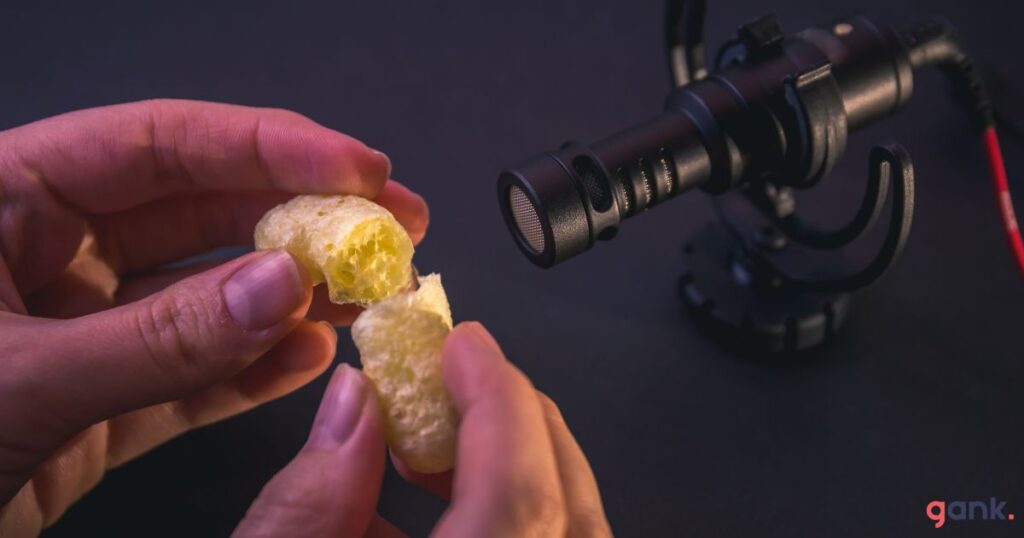 Tips on How to Create Your Own ASMR Triggers
Listen to binaural beats. Binaural beats are sounds that create a 3D effect in your ears, which can be used to help you relax and fall asleep. This can also be used as a trigger by itself or as part of the process of creating your own triggers.
Watch ASMR videos online and take notes on what works for you–what makes your scalp tingle? What makes your eyelids droop? Keep track of these sensations so that when it comes time for making your own videos (or just practicing on yourself), you'll know exactly what kinds of things should be included in order to achieve those same effects again!
Gentle whispering ASMR has been around for a long time, but it's only recently become a popular genre on YouTube. If you've never experienced ASMR before, it might be hard to imagine why anyone would want to watch someone else brush their hair or whisper into a microphone. But as one of the most popular genres on YouTube, these so-called "ASMRtists" have millions of fans who tune in for hours at a time for stress relief and relaxation. If you're looking for a place to start, you can read guides or forums. It's full of people who are creating and sharing their own videos as well as providing feedback on others' work.
How To Prepare For a Relaxing ASMR Experience
To get the most out of your ASMR experience, it's important to create a safe space. This can be as simple as dimming the lights and turning off any loud noises such as music or television that may distract you from focusing on your triggers.
Next, set the stage for relaxation by making sure that you're comfortable in your chair or lying down on your bed with plenty of pillows under or behind your head (this last part is optional). If possible, shut off all electronics so that there are no distractions from them during this time period where we are trying our best not only relax but also focus on ourselves and what's going on around us at least for now until we start feeling those tingles!
Now take several deep breaths before beginning because doing so helps clear out any negative thoughts about past experiences that may have left negative memories stored up inside us like old papers packed away in boxes full of dust waiting desperately for someone else's attention rather than theirs own self worth which could cause anxiety later down road once given attention again."
What to Avoid During ASMR Sessions
There are a few things that you should avoid doing while you're trying to achieve ASMR. These include:
Eating or drinking during your session. This can distract you from getting into the right headspace and may make your mouth feel dry, which can be distracting for some people.
Watching TV or listening to music during the session. These forms of entertainment help us distract ourselves from our current situation so that we don't have time left over for focusing on what's happening around us (like someone whispering). If this is something that works for you, then by all means go ahead! But if not, try turning off all screens in order for them not interfere with achieving ASMR through sound alone..
Using any other devices (phones/computers) during the session. This is because using other devices can distract you from what might be happening around you, which may make it harder to get into the headspace needed to achieve ASMR.
Not getting enough sleep or exercise. This can make it harder to achieve ASMR due to fatigue and mental exhaustion. If you're feeling tired, try going to bed earlier than usual or taking a nap before your session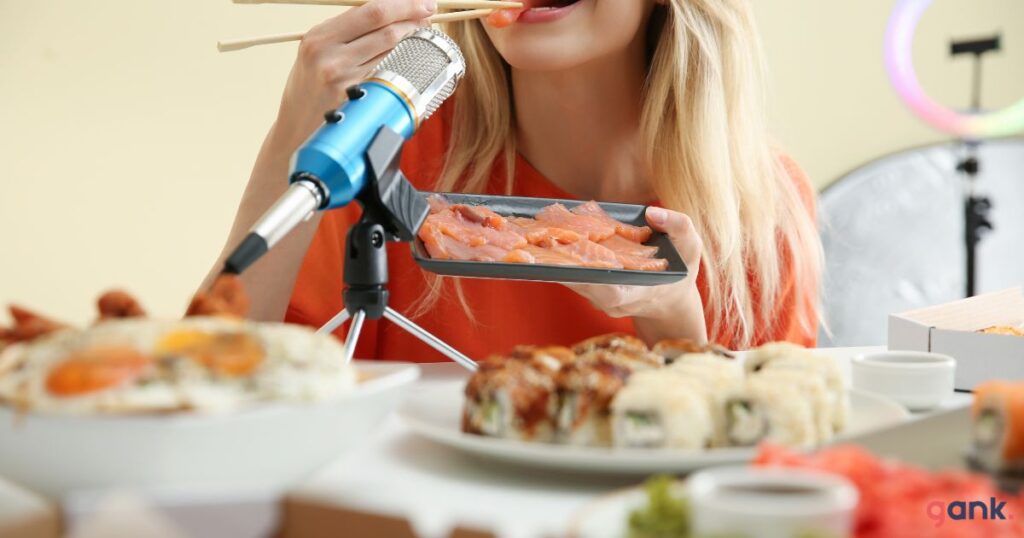 Popular ASMR YouTube Videos
If you've never experienced ASMR before, it might be hard to imagine why anyone would want to watch someone else brush their hair or whisper into a microphone. But as one of the most popular genres on YouTube, these so-called "ASMRtists" have millions of fans who tune in for hours at a time for stress relief and relaxation.
The videos can help give viewers an enjoyable experience that's not unlike being massaged by someone else–except there's no physical contact involved! So if you're looking for ways to relax without actually having someone touch you (or even getting off the couch), check out some popular ASMR YouTube channels below:
ASMR is a growing genre on YouTube, and many of the most popular ASMRtists have millions of subscribers. If you want to explore this relaxing world without spending hours scrolling through videos, check out some of these channels below:
If you want to try ASMR for yourself, start by watching some videos on YouTube that have been recommended by others in the community (there are plenty). You might also consider using other forms of media like podcasts or even books with soothing voices reading out loud.
There are lots of reasons why you should make ASMR videos. Some people use them…
Growing as an ASMR content creator doesn't require changing who you are, but it does mean listening to your audience and trying new things. A number of creators have delved into ASMR and have started earning while having fun. Want to try and give ASMR a go? We've created a guide to help you establish yourself as a successful ASMR content creator and make better ASMR content this 2023.
Need Help With Your ASMR Equipment Setup? So you've decided to get started with ASMR,…
Some people cringe at the idea of ASMR, thinking it's some taboo trend that lacks…
Make ASMR Part of Your Wellness Routine
ASMR is a great way to relax and unwind. It can help you de-stress and relax, which can be especially important if you're feeling anxious or stressed out. If you find yourself struggling with insomnia, ASMR may help you fall asleep more easily at night–but it's not a replacement for sleep!
If you want to try ASMR for yourself, start by watching some videos on YouTube that have been recommended by others in the community here are plenty). You might also consider using other forms of media like podcasts or even books with soothing voices reading out loud.
It can be a very personal experience, and it's something that you may not enjoy at all. If you try it out and don't feel anything from it, don't worry! It doesn't mean there's anything wrong with you. Just because some people love ASMR and find it relaxing doesn't mean everyone will have the same reactions to it.
Conclusion
If you're interested in trying out ASMR, there are plenty of resources online to help you get started. You can find videos and podcasts that feature different triggers and techniques for creating your own experiences at home.
FAQs
What are ASMR eating videos?
In ASMR eating videos, the focus is on the sounds and sights of someone eating a variety of foods in a relaxed and calm manner. The sounds of chewing, slurping, and swallowing can be particularly effective in triggering ASMR. These videos are often recorded in a way that emphasizes the sounds of the food being eaten, such as with a high-quality microphone placed close to the person's mouth. Some videos also feature other elements, such as whispered commentary or soft background music.
Is ASMR a good thing?
Whether ASMR is a good thing or not depends on the individual and their experiences with it. For some people, ASMR can be a very pleasant and relaxing sensation, and can even help them to feel less stressed or anxious. Some people use ASMR videos as a tool for relaxation or to help them fall asleep.
However, it's important to note that not everyone experiences ASMR, and even for those who do, not all types of ASMR content may be enjoyable or effective. Additionally, some people may experience negative physical or emotional reactions to certain types of ASMR triggers.
Can ASMR help you sleep?
It can be helpful in promoting relaxation and reducing stress, which can in turn help some people fall asleep. Some individuals report that watching ASMR videos before bed helps them to unwind and feel more calm, which can make it easier to fall asleep.
How to start making ASMR content?
If you're interested in making ASMR content, here are some steps you can follow to get started:
Research and Familiarize Yourself with ASMR: ASMR stands for Autonomous Sensory Meridian Response, a sensation of tingling and relaxation that some people experience in response to specific sounds, visuals or experiences. Take some time to watch and listen to different types of ASMR content to get an idea of what works and what doesn't.
Choose a Niche: There are many different types of ASMR content, including whispering, tapping, scratching, roleplaying, and many others. Decide which niche you want to focus on and start brainstorming ideas for your content.
Choose Your Equipment: To make quality ASMR content, you will need a good quality microphone to capture the sounds. You can find many different types of microphones online, ranging from affordable to more expensive. Additionally, you'll need a video camera to capture visuals if you choose to do so.
What kind of people are affected by ASMR?
ASMR can affect people of all ages, genders, and backgrounds. However, not everyone experiences ASMR, and the level of sensitivity can vary greatly from person to person. Studies have shown that some people are more likely to experience ASMR than others, and these individuals tend to share some common characteristics:
High Levels of Openness: People who are open to new experiences and have a high level of creativity tend to be more susceptible to ASMR.
Empathy: Those who have high levels of empathy and are more sensitive to others' emotions and experiences are more likely to experience ASMR.
Sensory Processing Sensitivity: People who are more sensitive to sensory stimuli, such as sounds, textures, and smells, are more likely to experience ASMR.
High Levels of Relaxation: People who are generally more relaxed and have a lower stress level tend to be more receptive to ASMR.