Your Facebook cover photo will leave a lasting impression about your brand. If your image looks distorted or cropped in a bad way, visitors see it as unprofessional. That is why content creators need to know the correct Facebook cover photo size.
In this article, you will learn the optimal size of Facebook cover photo on desktop and mobile. After that, we will give you some tips on how to make your Facebook banner stand out. So, let's get started.
What Is The Right Facebook Cover Photo Size?
The ideal Facebook cover size is 851 pixels wide and 315 pixels tall. However, this optimized measurement only applies to desktop viewing.
On mobile, the best size for Facebook cover is 640 pixels wide and 360 pixels tall. Let's take a look at the following illustration to better visualize the difference.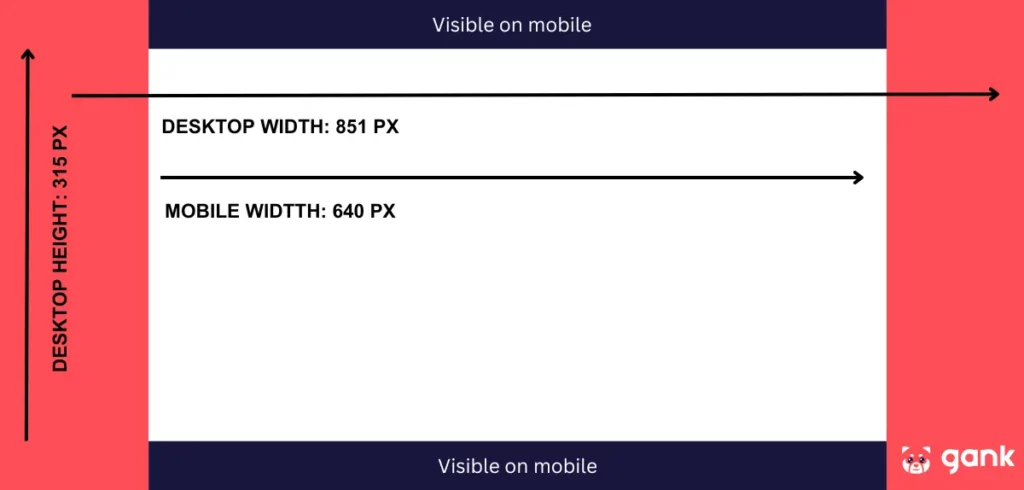 As you can see, Facebook's mobile version favors a narrower cover photo compared to the desktop version. Meanwhile, it adds an extra viewing space at the top and the bottom.
So, what if you create your cover photo according to the desktop measurement? Luckily, the platform crops your picture to fit the Facebook cover photo size for mobile instead of squeezing it.
But because of that, you need to be mindful about the placement of objects on the image. It is best to keep them in the middle of the frame to prevent getting cropped on mobile browsers and apps.
We also recommend you to optimize your Facebook banner size for both desktop and mobile by making it 851 pixels wide and 360 pixels tall. That way, your cover photo will always look sleek on different displays.
As a social media creator, you also need to know these information about cover photos for a better result:
The optimal Facebook cover photo size for personal accounts and business pages are the same.
It is best to keep the file size under 100 kilobytes so that the picture loads faster.
You can opt for a 20 to 90 seconds-long video instead of a still image as a cover.
Read also :
How to Create The Best Facebook Cover Photo
After learning about the optimal size of Facebook cover photos, you probably wonder how to make them appealing. Let's take a look at some ideas that can make your cover photo stand out.
Keep It Simple
Making a neat page banner does not only involve choosing the right Facebook cover photo size. While the imagery is important, you want to avoid overwhelming visitors with too many details.
That is why sticking to a simple design can be a great decision. Not only does it help visitors to focus on the more important call-to-action buttons and feed posts, it also serves as a way to show your brand's identity.
Nike's Facebook header is a perfect example. It features the company's famous tagline on an empty black background, which aligns with its minimalist aesthetics.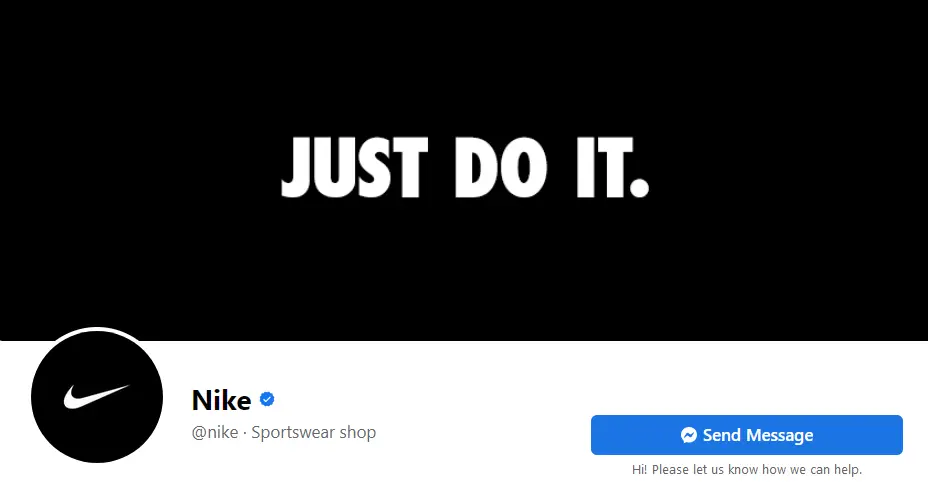 Make It Consistent with Your Brand Color
It is important to pick a color that is consistent with your brand guideline after setting the optimal Facebook cover photo size. Why is that?
The reason is, fans and customers associate brands they follow with their dominant colors. For instance, Starbucks incorporates green across its branding devices, including the logo, store, and employee uniform. Had the company changed to using blue, customers would not recognize it.
The same applies to brands' online presence. If your Facebook page banner's color does not align with its established color scheme, your audiences may think it is a fake account. To prevent that, you should take example from Evernote, which maintains its brand color in its cover photo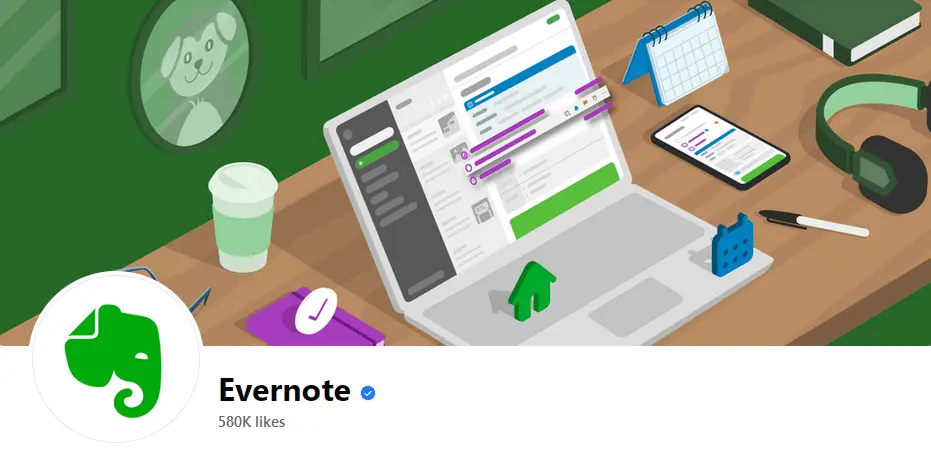 Complement Your Profile Picture
After setting the Facebook cover photo size, you may need to pay attention to your existing profile picture. What is its dominant color? Does it look well with your cover photo?
The safe bet is to use the same or similar color for the profile picture and the cover image, like the Evernote example above. But you can also pick two contrasting hues that complement each other.
Anthropologie's Facebook header represents that idea well. It does not necessarily have the same shade of yellow as the profile photo, but it is dominated by blue, which is considered complementary to yellow.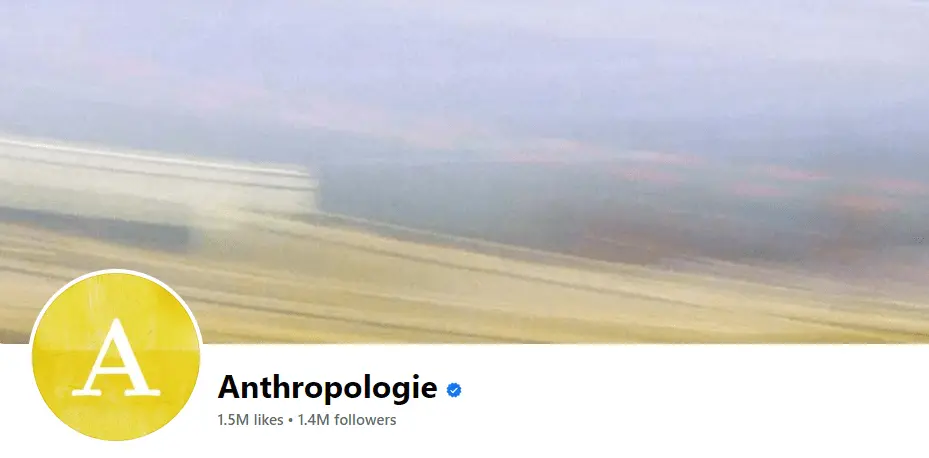 Display Your Product
Do you sell products along with creating content? Then showcasing your well-known offering is a good idea to do once you choose the right Facebook cover photo size. Samsung's example below can become your inspiration.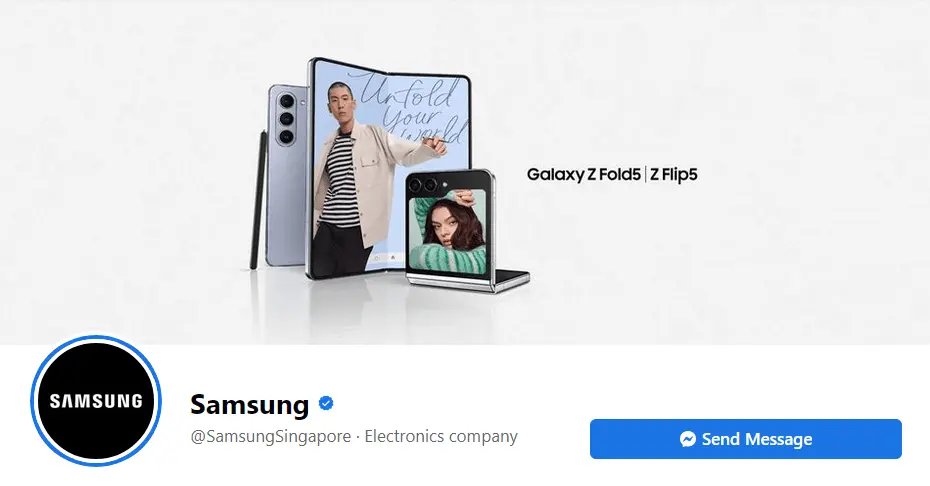 While Samsung is not a creator brand, you can take their Facebook banner design as a social media management reference. For example, you may display your merchandise in place of Samsung's latest smartphone.
Read also: What is an Influencer? Everything You Need to Know
Highlight Your Value Proposition
Other than using a cover photo to show a product, you can mention your value proposition instead. This is the selling point that makes you stand out from the competition.
Reimy RLLP's cover image below is a unique and cute way of displaying their value proposition.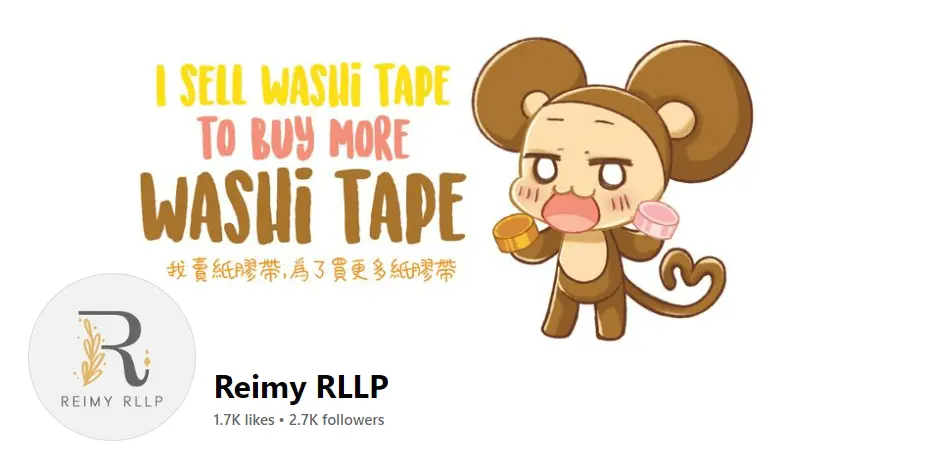 Show A Glimpse of Your Art Portfolio
Are you a visual artist who is looking for the ideal Facebook cover photo size in this article? Then you probably know that visual artists may use Facebook as a way to reach potential clients. Because of that, it makes sense to use the cover photo as a teaser to your portfolio.
However, make sure that you avoid stuffing too many artworks together to not clutter the space. Apart from that, give enough space between them to maintain a tidy look, like an example from Natalie Foss Illustration below.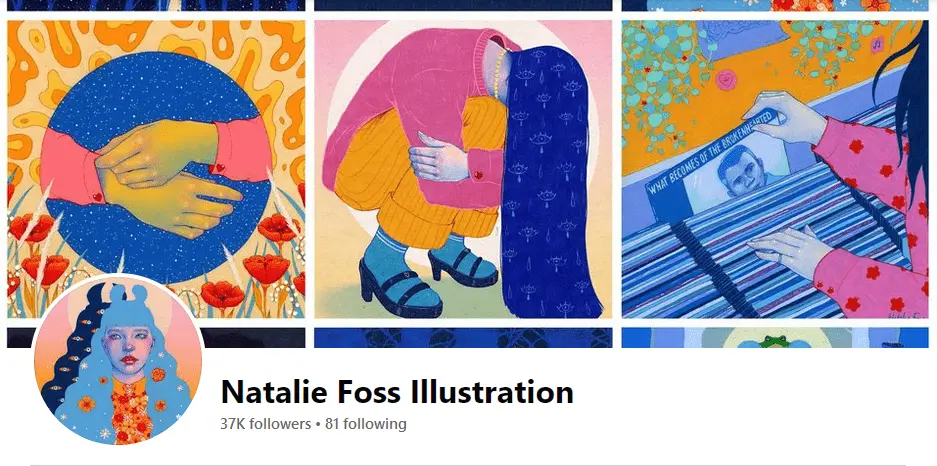 Draw Attention to The Call-to-Action Button
If you own a Facebook page, the step after setting the Facebook cover photo size is thinking whether your image can lead visitors to your CTA buttons.
In case you do not know, Facebook allows page owners to add call-to-action buttons on the top right corner of their page. The options include "Send Message", "Sign Up", and "Book Now".
While the placement of these buttons is intended to persuade an interaction, it is necessary that you try to direct their line of sight towards the CTAs.
Oreo does that by aligning the object to the right of the frame. The large cup of milk does not only grab attention, but it also points towards the call-to-action below it.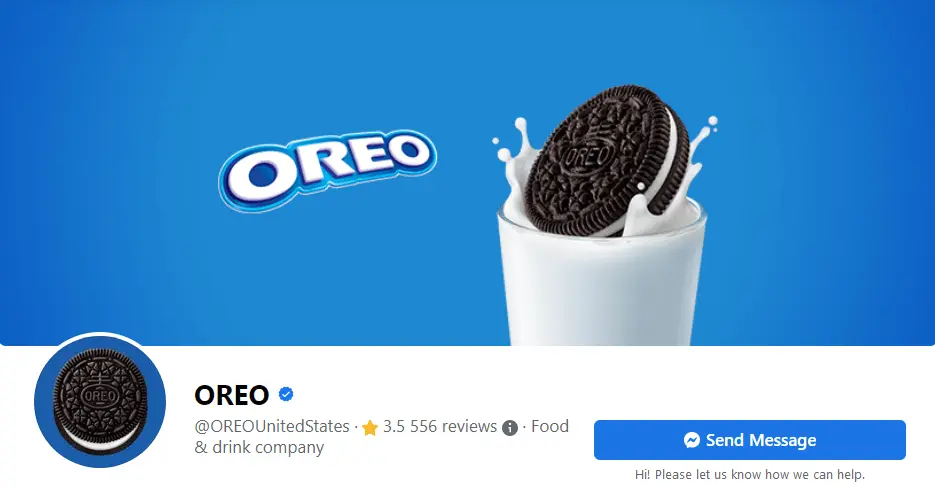 But before you replicate Oreo's strategy, remember the Facebook cover photo size. You need to ensure that the main object of your banner does not get cropped in mobile view.
Announce An Upcoming Event
Do you have a meet-and-greet in the near future? Or maybe you are going to drop a new set of merchandise? Whatever event it is, putting the announcement on your cover photo is a great idea to invite attendees or customers.
Slack does a good job in incorporating their event advertisement to the Facebook header. The texts are right in the middle of the frame, so no information is left out if Facebook crops the image for mobile viewing.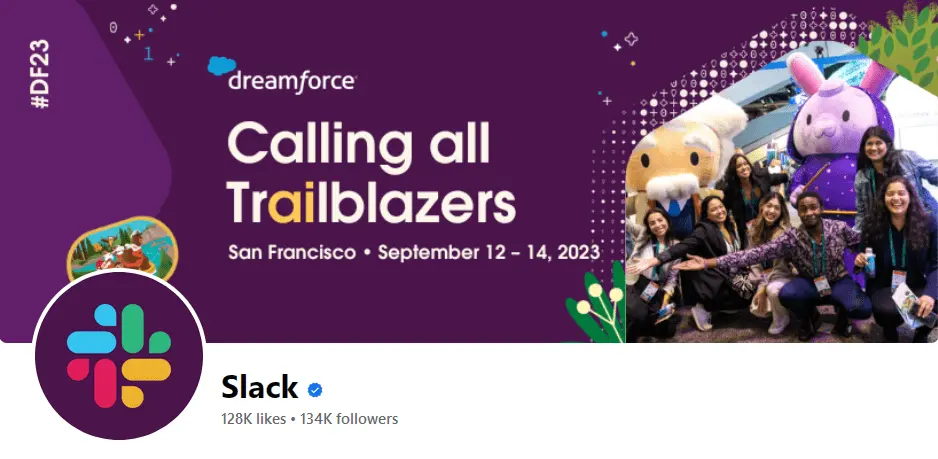 Read also: Best Video Monetization Platforms for Content Creators
Now You Know The Ideal Facebook Cover Photo Size
The perfect size for Facebook cover is 851 pixels wide and 360 pixels tall. These dimensions ensure that your cover image looks tidy on desktop and mobile viewing.
After learning about Facebook cover size, it is necessary to know how to set your photo apart from the competition. The tips include keeping the design simple, showing your product, and highlighting your value proposition.
So, are you ready to craft an amazing Facebook cover photo? Make sure to follow our blog for more content creation tips like this!