What is a Vtuber? If you're curious to learn about Vtubing and want to dive into the colorful world of digital avatars, you've come to the right place! We're exploring everything you need to know about what a VTuber is and sharing some tips on how you can become one yourself. 
Vtubing: A Brief Overview
What is a Vtuber
Virtual Youtubers, or Vtubers, are kinda like virtual celebrities who entertain and interact with their fans online through digital avatars. They're essentially anime-inspired characters brought to life using motion capture and virtual reality technology.
VTubers have exploded in popularity in recent years, with millions of fans worldwide tuning in to watch their favorite personalities play games, sing, dance, and just hang out. The best part? You don't need to be an IRL celebrity to become a VTuber – all you need is a good avatar, a unique personality, and a willingness to put yourself out there!
Brief History of Vtubing
To better understand what is a Vtuber, it's best to take a look at its historical roots. Vtubing as a trend started in Japan in the early 2010s when virtual avatars started appearing in live streams and other video content. Kizuna AI emerged in 2016 and quickly became a sensation, inspiring countless others to follow in her footsteps. She would become widely known as one of the first Vtubers in the modern sense of the word.
As the technology behind VTubing improved, so did the popularity of these virtual personalities. More and more VTubers entered the online scene, each with their unique look and personality. 
So what is a vtuber in 2020? The COVID-19 pandemic led to a surge in virtual entertainment, and VTubers became a global phenomenon, with over 10,000 active vtubers streaming for fans coming from all over the world. 
Today, the VTuber community continues to grow and evolve, with new innovations in motion capture and AI technology making it easier than ever to bring virtual personalities to life.
Reasons to get into Vtubing
There are so many reasons why someone might want to become a VTuber! Maybe you've always loved anime and want to express your inner otaku through a virtual avatar. Or perhaps you're a gamer who wants to connect with like-minded individuals and share your skills with the world.
Perhaps you'd like to interact with other people with the benefit of a little anonymity. VTubing can also be a great way to break out of your shell and try something new – after all, who doesn't love the idea of being able to reinvent themselves as a cute and quirky virtual character? 
And let's not forget the potential for fame and fortune – if you're able to build a following, you could even make a career out of VTubing! Whatever your reason may be, it's important to be honest with yourself so that you begin your journey with eyes wide open.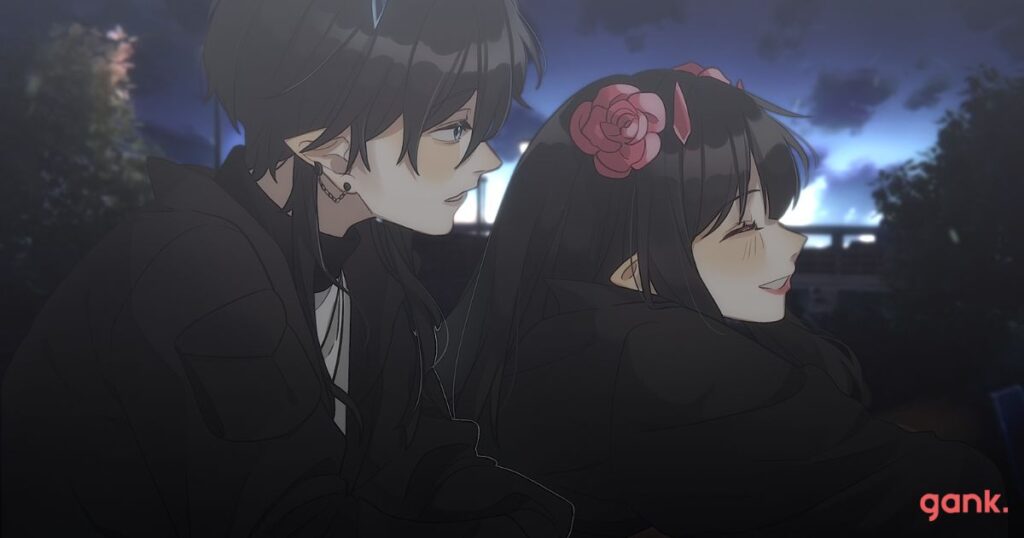 How to become a Vtuber
Setting Expectations
The first step in any project is to set goals and expectations, and VTubing is no exception! Before you even begin you're journey, it's a good to have a clear idea of what you want to achieve as a VTuber. Do you want to be a famous Vtuber; build a large and dedicated fan base, or are you more interested in connecting with a smaller community of like-minded individuals?
Vtubing as a full-time career
Are you hoping to make a career out of VTubing, or do you just want to have fun and express yourself through your virtual avatar? 
It's important to be realistic about what you can achieve while also dreaming big and aiming high! Remember, VTubing is a rapidly growing industry, and there's plenty of opportunity for success if you're willing to put in the time and effort. So set your goals and plan ahead; don't be afraid to adjust your expectations as you go along.
With a little bit of luck and hard work, you could become the next big thing in the world of VTubing!
Basic Equipment and Software
Now it's time to gather the equipment and software needed to start Vtubing. To get started as a VTuber, you'll need a few basic pieces of equipment.
Firstly, a computer or laptop that's capable of running the necessary software, as well as a reliable internet connection.
You'll also need a webcam or camera to capture your face, and a microphone to ensure that your voice is clear and crisp. A drawing tablet or other input device can also be helpful for creating your avatar's movements.
Finally, you'll need a vtuber software that will allow you to create and manipulate your avatar, as well as a streaming platform to share your content with your audience. With these tools, you'll be ready to bring your VTuber persona to life!
Creating your Vtuber Avatar
What is a Vtuber without the Vtuber Avatar? But before learning how to make a vtuber avatar, you must first decide on what kind of Avatar you'd like to create. There are two basic kinds of Vtuber Avatars; there are 2D avatars and 3D Avatars. 
How to make Vtuber avatar 2D
For a 2D avatar, you'll need to start by creating a design or commissioning an artist to bring your vision to life. This is how to make a vtuber model for 2D. Once you have a design, you'll need software to rig and animate your character.
Popular options include Live2D or Spine, which allow you to bring your 2D character to life. You'll need to create different animations for your character, such as blinking or waving and then link them together to create a full range of movements.
How to make Vtuber avatar 3D
For a 3D avatar, you can create your character using modeling software such as Blender or Maya. Alternatively, you can use a premade model and customize it to fit your desired look.
Once you have your model, you'll need to rig it and create animations. Software such as VRoid Studio can simplify the process by allowing you to create a 3D model and rig it all in one place.
You should also need to consider how much do vtuber models cost.
Finally, you'll need to set up your avatar to work with your streaming software.
This involves adding tracking points to your character so that it can mimic your movements, as well as mapping your voice to your character's lips. This can be done using software such as Facerig or VSeeFace.
Read More: A Step-by-Step Guide On How To Make A Vtuber Persona
How to grow as a Vtuber
As a new Vtuber, it's important to keep your eyes on the prize and work towards growth. This section will cover all the basics you need to know about growing your Vtuber channel, from creating engaging content and interacting with your audience, to developing your brand and marketing your channel effectively.
We'll also dive into the many ways you can start earning as a Vtuber so that you can turn your passion for Vtubing into a sustainable source of income. 
Creating Vtuber Content
Vtubers can create all sorts of content, from gaming to music, to cooking and even educational videos! They can stream themselves playing their favorite games or interact with fans in real-time.
Some even create original songs or covers of popular tunes. Vtubers can also showcase their talents outside of the digital world by teaching fans how to cook or sharing their expertise in a particular field.
The possibilities are endless, and the key is to stay true to your persona and keep your audience engaged with fresh and exciting content. Whether it's through livestreams, pre-recorded videos, or collaborations with other Vtubers, the sky's the limit when it comes to content creation in the world of Vtubing.
Some Vtubers also participate in virtual talk shows, Q&A sessions, and virtual meet and greets with their fans. They can even create mini-games or interactive events to keep their audience entertained and engaged. Additionally, Vtubers can also collaborate with other content creators, both within and outside the Vtuber community, to create even more exciting and unique content.
The most important thing is to keep in mind the interests and preferences of your audience while staying true to your persona.
Vtubing is all about creativity, originality, and most importantly, having fun. So whether you're a gaming enthusiast, a music lover, or a talented artist, there's a space for you in the world of Vtubing, and endless possibilities for the kind of content you can create!
Read More: Vtuber Content Ideas for better content in 2023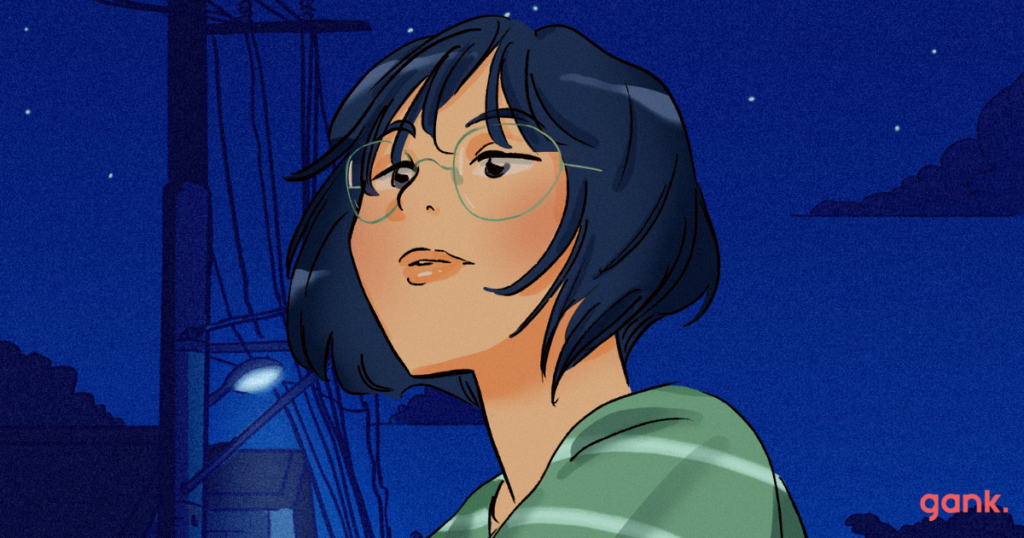 Engaging with your audience
As a Vtuber, engaging with your audience is crucial for building a strong and loyal fan base. First, make sure to read and respond to comments and messages from your viewers. Don't be afraid to show your personality and create a genuine connection with them. You can also ask for feedback and suggestions for future content.
In addition, consider hosting live streams and events where you can interact with your audience in real time. Lastly, keep in mind that your audience is a diverse group, so be inclusive and respectful towards everyone. With these tips, you can effectively engage with your audience and build a strong community around your Vtuber persona.
Marketing and Promotion
Marketing and promoting yourself as a Vtuber is crucial in reaching a wider audience. One way is to make use of social media platforms, such as Twitter, Facebook, and Instagram, to share your content and interact with your followers. Joining Vtuber communities, Discord servers, and Reddit threads can also help you connect with fellow Vtubers and fans.
Collaborations and stream schedule
Collaborating with other Vtubers, hosting events, and participating in contests can also increase your visibility. In addition, creating eye-catching thumbnails, titles, and descriptions for your videos can make them more appealing to potential viewers.
Lastly, be consistent with your content and try to improve the quality of your videos as you go along. By putting yourself out there and being active in the Vtuber community, you can gain more followers and potentially go viral.
Earning from Vtubing
Content Creators can earn from Vtubing through various ways, including advertising revenue, merchandise sales, sponsorships, and even donations from their fans.
Ad revenue can come from platforms like YouTube and Twitch, while sponsorships can be obtained from companies looking to promote their products to your audience.
Merchandise sales can include everything from t-shirts to plushies and other branded items, which fans can purchase to support their favorite vtubers.
Donations are also a popular way for fans to show their support and appreciation for the content created by vtubers. Signing up on Gank would also provide budding Vtubers with a platform that makes monetizing their content so much easier. With a solid following and engaging content, vtubers can earn a comfortable living and even turn their passion into a full-time career.
Start Vtubing Today
So what are you waiting for? Grab your equipment, create your avatar, and start streaming! The world of Vtubing is waiting for you, and there's no better time to get started than right now. Good luck, have fun, and may the Vtubing gods smile upon you!​
VTuber streaming has turned into a promising career in recent years, with top VTubers earning…
Creating fresh content is one of the best ways to expand your Vtuber channel and…
As a vtuber, you want to keep your audience engaged. That's why it's important to…
There is no one right way to become a successful VTuber. Some people start by…
FAQs
Can I become a Vtuber using only my mobile phone?
While it's technically possible to stream as a VTuber using only a mobile phone, it's generally not recommended due to the limited processing power and lower quality of the camera.
To create a truly engaging experience for your viewers, it's best to invest in a decent-quality webcam, microphone, and computer that can handle the demands of real-time 3D rendering and streaming.
However, if you're just starting out and want to experiment with VTubing before committing to more expensive equipment, using a mobile phone can be a viable option to dip your toes in the water.
How much does a 2D Vtuber model cost?
The cost of a 2D Vtuber model can vary depending on the artist or studio you commission for the design. Generally, the cost can range from less than a hundred to a few hundred US Dollars.
There are a lot of budget options, though; some software even offer free premade models. Also, if you've got some art skills, you could always try creating your own design!
How much does a 3D Vtuber model cost?
If you're thinking of going the 3D route for your Vtuber avatar, you might want to start saving up some cash - the cost for a custom 3D model can range anywhere upwards of a thousand US Dollars, depending on the complexity and level of detail you're looking for.
While it may seem like a big investment, a well-made 3D model can really bring your Vtuber persona to life and make your streams and videos stand out. So, if you've got your heart set on a 3D avatar, start budgeting now and consider it an investment in your future Vtuber career!
Do I have to be a streamer to be a Vtuber?
The beauty of being a Vtuber is that you have the freedom to create the kind of content that suits your style, whether that's streaming, pre-recorded videos, or audio content. So, whether you like to stream or not, you can still be a Vtuber and engage with your audience in your own unique way.
Do I have to be on YouTube to become a Vtuber?
Nope, not at all! Vtubers can be found on a variety of platforms, from Twitch to Bilibili and more. As long as you have a way to create and share your content, you can become a Vtuber no matter where you choose to do it. So go ahead and find the platform that suits you best and start sharing your unique brand of Vtuber magic with the world!