Data from Influencer Marketing Hub reveals that the count of self-proclaimed influencers and digital creators has surpassed 50 million, coinciding with projections that the influencer marketing industry will burgeon to around $21 billion this year.
With a growing dependence on digital creators, businesses and social media platforms are harnessing their prowess to elevate brand visibility, earnings, and interaction. This trend has propelled digital content creation into a favored domain among marketers and creatives alike. Yet, the question arises: What is a digital creator, and how can one transition into this role successfully?
What Is a Digital Creator?
A digital creator is someone who brings awesome stuff to life using gadgets and online platforms. They create cool things like videos, pictures, articles, and even stuff like virtual reality experiences. Imagine your favorite YouTuber, Instagram artist, or podcast maker – they're all digital creators!
Think of it as using your imagination and tech skills to make content that people everywhere can enjoy. Digital creators tell stories, share their knowledge, make you laugh, and sometimes even make you think about important stuff.
Digital creators are not necessarily influencers who promote specific products or services. Instead, they create compelling content that tells a story to their audience
You know how your favorite TikTok videos or Instagram posts light up your screen? Well, digital creators are the ones making that magic happen. They're like the explorers of the digital world, trying out new tools and platforms to make their content super cool and eye-catching.
But it's not just about the tech stuff. Digital creators mix their creativity with their tech skills to create content that's totally unique. Whether it's making hilarious skits, sharing art that wows you, or talking about interesting topics, they've got it all covered.
What's awesome is that digital creators have this incredible power to connect with people everywhere. They can inspire folks from different parts of the world, bringing everyone together through the cool stuff they create. It's like they're turning the online world into a big, fun hangout spot.
So, if you've ever thought about making your own YouTube channel, posting cool pics on Instagram, stream on Twitch, or starting a podcast, you're thinking like a digital creator! It's all about using your imagination, tech skills, and personality to make content that people will love. Who knows, you might just be the next big thing in the world of digital creation!
Read : Everything You Need to Know About Social Media Influencers
Why Become a Digital Creator?
Becoming a digital creator is like stepping into a world where your creativity can shine like never before. It's not just about making cool videos or sharing your thoughts online – it's about tapping into your passions and making a real impact in the digital realm. So, why should you take the plunge and become a digital creator? Let's dive into the awesome reasons!
1. Your Ideas, Your Rules
Imagine having a canvas where you can paint your ideas, thoughts, and stories just the way you want. As a digital creator, you have the freedom to express yourself and bring your imagination to life. You get to decide what you create, how you create it, and when you share it with the world. It's like having your own stage to showcase your talent.
2. Connect with People Everywhere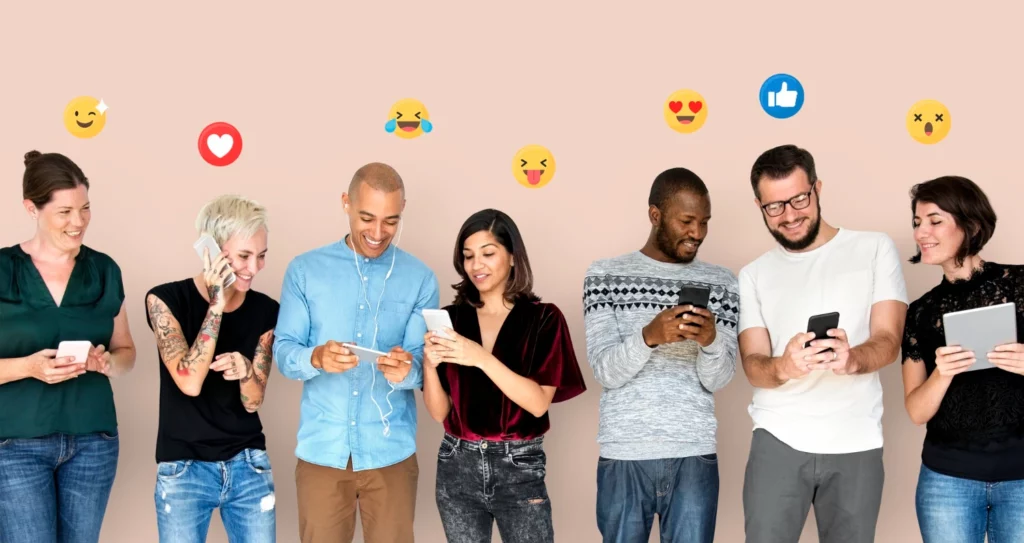 In the digital world, distance doesn't matter. You can connect with people from different corners of the globe who share your interests. Whether it's a tutorial video that helps someone learn a new skill or a funny meme that makes someone's day, your creations have the power to touch hearts and minds worldwide.
3. Build Your Brand
Being a digital creator is like having your own brand – and you're the star! You get to shape your unique style, voice, and personality. People start recognizing your content and look forward to what you'll create next. Over time, you become a go-to source for entertainment, knowledge, or inspiration. It's your chance to leave a mark on the online world.
4. Learn and Grow
Creating digital content isn't just fun; it's a learning adventure. You'll pick up new skills, from editing videos to writing catchy captions. You'll learn how to engage with your audience, adapt to trends, and improve your content with each creation. It's a journey of constant growth and improvement that keeps you on your toes.
5. Opportunities Await
Think about your favorite content creators – they've turned their passion into a profession! As your audience grows, doors to exciting opportunities open up. You might collaborate with brands you love, participate in events, or even earn money through sponsorships and ads. Your hobby can transform into a fulfilling career.
Read : How to Make Money as A Content Creator
6. Be Part of a Community
The digital creator community is vibrant and welcoming. You'll meet fellow creators who share your interests, and you can collaborate, learn, and inspire each other. It's like being part of a big, creative family where everyone supports one another.
Read : How to Collab Post on Instagram 2023
7. Make a Difference
Your content can have a real impact. Whether it's raising awareness about important issues, making people laugh, or sharing valuable knowledge, your creations can leave a positive mark on the world. You have the power to spark conversations, challenge norms, and inspire change.
So, why become a digital creator? Because it's your chance to unleash your creativity, connect with a global audience, and make a difference while doing something you love. Whether you're into videos, photos, writing, or any other form of content, the digital world is waiting for your unique voice to shine brightly.
Tips to Become a Successful Digital Creator
Becoming a successful digital creator isn't just about the likes and followers – it's about expressing yourself, making connections, and leaving your mark on the digital canvas. With dedication, passion, and a pinch of creativity, you're on your way to carving out your space in the exciting world of digital creation.
Finding Your Niche
Imagine a space where your expertise and passion meet – that's your niche! It's the theme or topic that defines your content. Whether it's beauty, gaming, travel, or DIY projects, a focused niche helps you stand out and attract an audience who loves what you do.
Gathering Your Tools
Just like a painter needs brushes and colors, you'll need the right tools for your digital journey. Depending on your content, this could mean a camera, editing software, microphones, or graphic design tools. High-quality content starts with the right gear.
Creating Engaging Content
Content is king! Your creations should be entertaining, informative, or inspiring. Whether you're crafting videos, writing articles, or snapping photos, aim to captivate your audience and keep them coming back for more.
Setting SMART Goals
SMART goals are like treasure maps – they guide you towards success. Make your goals Specific, Measurable, Achievable, Relevant, and Time-bound. For example, setting a goal to reach a certain number of subscribers in a month is much more effective than a vague goal.
Embracing Consistency
Consistency is your trusty sidekick. Stick to a regular content schedule so your audience knows when to expect new stuff. This builds anticipation and keeps your fans engaged.
Collaborate and Network
Two heads are often better than one! Collaborate with fellow creators or team up with brands to expand your reach. Networking helps you learn, grow, and tap into new opportunities.
Cross-Promote Your Content
Imagine your content as a star that shines across various platforms. Share your content on different social media channels to attract a diverse audience. A YouTube video can lead viewers to your Instagram, blog, or podcast.
Monetize Wisely
If you're in it for the long haul, monetization can be a game-changer. Explore options like ads, sponsorships, affiliate marketing, and selling your merchandise. But remember, authentic content comes first – don't compromise quality for money.
Engage and Connect
Your audience is your digital family. Respond to comments, ask for feedback, and create a community that values interaction. Engaged fans are more likely to stick around and support you.
Embrace Growth and Adaptation
The digital landscape is always changing. Stay curious and open to new trends, tools, and formats. Adaptability keeps your content fresh and exciting.
Be Patient and Persistent
Rome wasn't built in a day, and the same goes for digital success. Stay patient and keep creating, even if you don't see immediate results. Persistence is the key to unlocking those digital doors.
Stay True to Yourself
In a world of filters and trends, your authenticity is your superpower. Stay true to your voice, values, and style. Your uniqueness is what will attract a loyal fan base.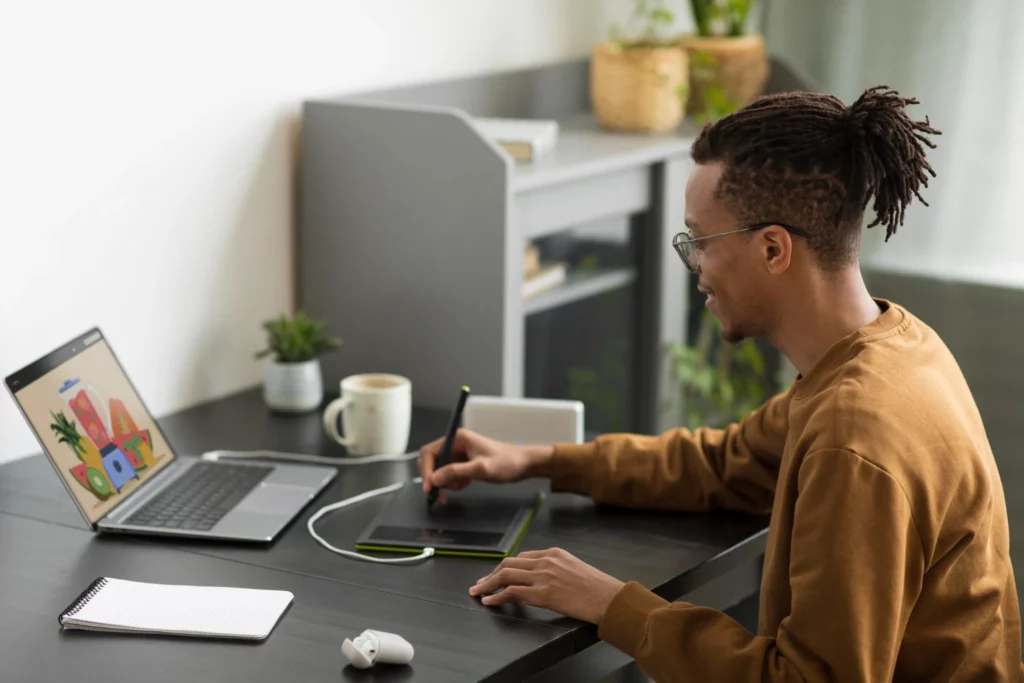 Conclusion
The role of a digital creator is both influential and fulfilling. By embracing your creativity and leveraging digital platforms, you have the power to make a lasting impact on audiences worldwide.
Whether you're drawn to visual arts, storytelling, or sharing your expertise, the world of digital creation welcomes you. Begin your journey as a digital creator today, and watch as your content resonates, inspires, and connects with others.
FAQ
What skills are essential for a digital creator?
Essential skills include proficiency with digital tools, creativity, communication, and the ability to adapt to evolving trends.
Can I become a successful digital creator without a large following?
Absolutely. While a large following helps, focusing on producing quality content and engaging with your audience can lead to success.
How do I handle creative blocks as a digital creator?
Creative blocks are common. Experiment with new formats, take breaks, and seek inspiration from diverse sources to overcome them.
What are some effective ways to monetize digital content?
Monetization avenues include ad revenue, sponsored content, merchandise sales, crowdfunding, and premium subscriptions.
How can I maintain a work-life balance as a digital creator?
Set clear boundaries for work hours, take regular breaks, and prioritize self-care to maintain a healthy work-life balance.