Are you interested in becoming a vlogger? Maybe you've seen other people doing it, and you're curious to learn more. If so, then this blog post is for you!
Vlogging is a type of content creation that involves creating video blogs or "vlogs" on the internet. It can be an incredibly rewarding experience, both personally and professionally. As a vlogger, not only will you have the opportunity to express yourself creatively, but also connect with millions of viewers around the world.
In this blog post, we will explore what it takes to become a successful vlogger. We will discuss topics such as how to create engaging content, grow your audience base, and make money from your videos. By the end of this article, you should have all the information necessary to start your own journey as a vlogger! So let's get started!
What is a Vlogger?
A Vlogger is someone who creates and posts videos of their lives, opinions, and knowledge on the Internet. They are digital storytellers who often offer unique perspectives on different topics and events that may not be found in traditional media outlets. They typically use platforms such as YouTube, Instagram, or Twitch to post their content and can reach a large audience. Furthermore, they often collaborate with other vloggers, creating a vibrant and exciting community of content creators.
Vlogging has become increasingly popular over the years due to its convenience and immediacy compared to older media forms like print newspapers or television programs. It also allows individuals to express themselves freely without traditional news organizations or corporate sponsorship constraints. As a result, many vloggers are able to create content that speaks more directly to their target audience than larger media outlets would be able to do.
Vlogger vs. Blogger
Some people get confused with how vloggers are different from bloggers and may use the term interchangeably. The key difference lies in the medium. A vlogger creates video content for their audience, while a blogger creates written content. In terms of topic, both mediums share a lot of similarities. We have Vlogs and Blogs that highlight the creator's daily life, share how-to's, and review products revolving around various topics like food, travel, or lifestyle. So it comes as no surprise that content creators can do both, and some even combine video and written content.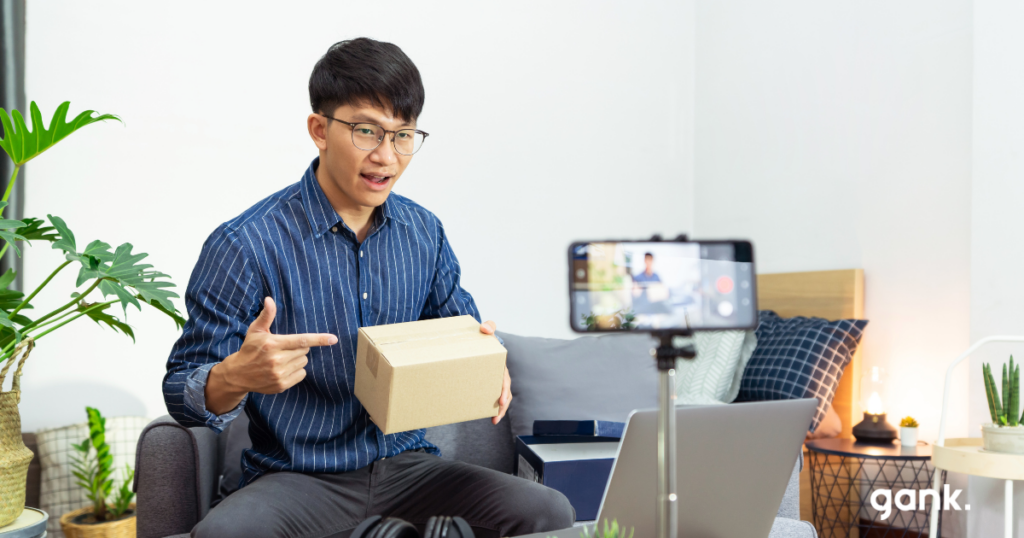 Types of Vloggers
There are several different types of vloggers, depending on their niche. Here are some of the more popular ones:
The Growth of Vlogging
The growth of vlogging has been both unprecedented and remarkable. Vlogging, or video blogging, is the use of online video platforms to share personal content such as opinions, stories, experiences, or daily life. It can take the form of webcasts, live streams, and even traditional videos uploaded to websites like YouTube. In recent years, vlogging has grown exponentially in popularity, and there are numerous factors that have contributed to this growth.
Firstly, the rise of social media platforms has played an integral role in propelling vlogging into mainstream culture. The well-established social media giants like Facebook, Instagram, and Twitter have all made it incredibly easy for those with a smartphone or computer to create content in the form of videos and share them on multiple platforms with just a click of a button.
Moreover, these same sites offer users access to powerful analytics tools which can monitor their engagement levels and allow them to refine their content accordingly. This combination of simplicity and data-driven insights has resulted in more people creating videos than ever before, subsequently increasing viewership for vloggers around the world.
Alongside improved access through social media platforms, technological advancements have also enabled easier entry into making vlogs. Modern hardware, such as smartphones, is extremely capable when it comes to recording and editing footage as well as professional streaming software is becoming widely available at discounted prices. Creating high-quality content is no longer limited by financial constraints — something that was not possible until recently.
Also, with devices such as drones, people can take aerial shots that look really cool (something that only professional videographers could do before). This means that more people can make great videos without needing to have any technical knowledge or experience beforehand.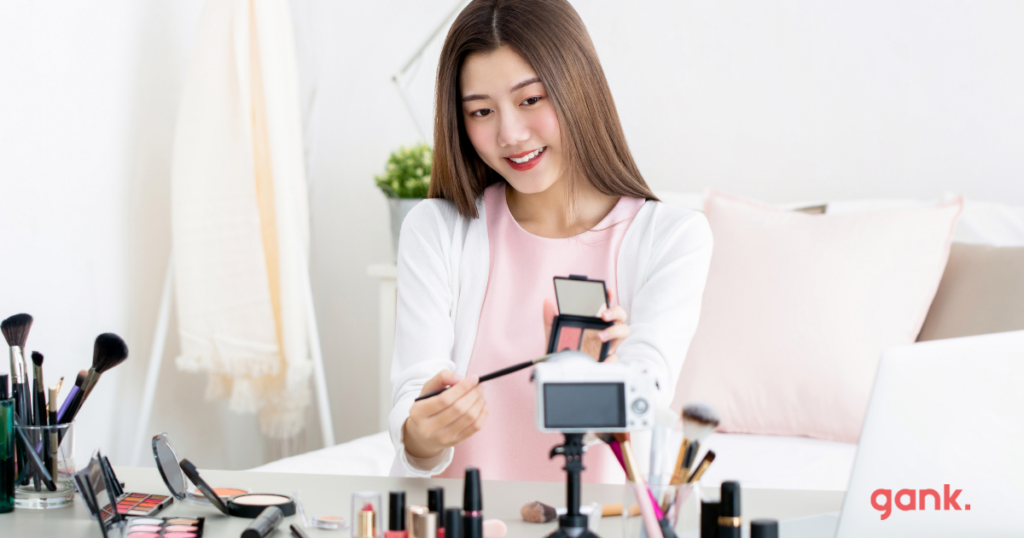 The Vlogging Community
The vlogging community is a unique and vibrant online space where content creators share their stories, experiences, knowledge, and ideas with a global audience. This community of vloggers has grown exponentially over the past decade and continues to be an influential force in contemporary culture.
Vlogging has developed into its own distinct subculture that prioritizes authenticity and creativity. Vloggers provide viewers with an intimate glimpse into their lives by sharing personal anecdotes, humorous observations, and emotional reflections. This authentic content fosters trust between the viewer and creator while also providing a sense of connection within the wider vlogging community.
The impact of this online culture on the wider world is undeniable. Increasingly, it's becoming more commonplace for vloggers to land endorsement deals, launch products, organize events, and embark on international tours. Moreover, the medium allows big-name brands to reach new audiences in unique ways; many companies now sponsor vloggers or create branded content specifically tailored to this demographic.
Not only has vlogging revolutionized entertainment and advertising, but it has also had a profound effect on education as well. Aspiring entrepreneurs can learn from experienced professionals through tutorials and how-to videos, while students can leverage educational videos for supplemental learning materials outside of the classroom. Furthermore, people with disabilities or illnesses can find support networks within certain circles of the community by connecting with others who have gone through similar experiences.
The vlogging community has a lot of influence on our world. They have changed how people watch entertainment and provide access to educational materials. It is clear that this form of media will continue to be important for years to come.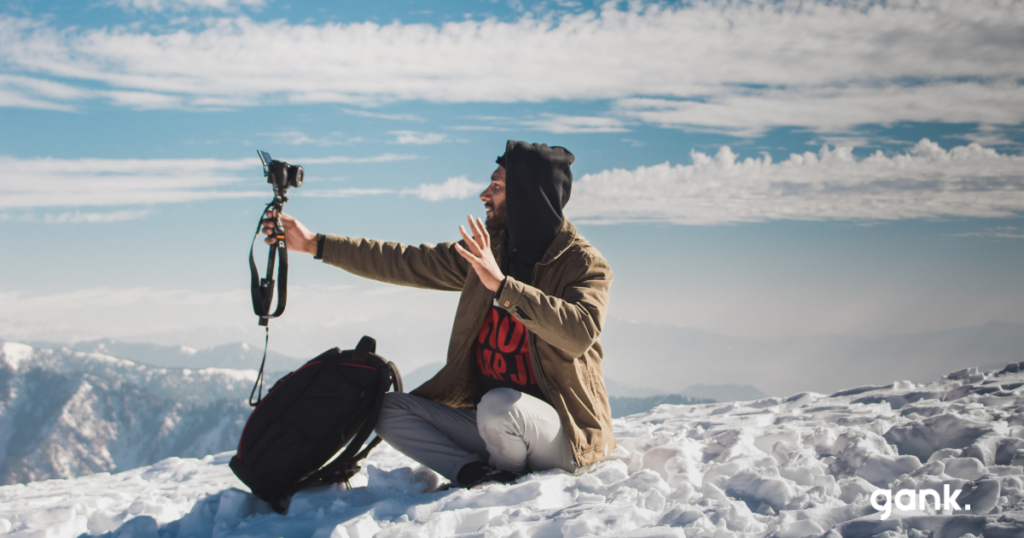 The Impact of Vlogging on Society
Vlogging has had a massive impact on society in recent years, and its effects have been both positive and negative. On the one hand, it has opened up new opportunities for content creators to share their passions, hobbies, and life experiences with the world.
It has allowed people to connect with like-minded individuals who share similar interests across borders, cultures, and even generations. Vlogging has also given people the opportunity to make money through sponsorships or advertising revenue generated from their channels.
However, there are also some potentially negative impacts of vlogging that should be taken into consideration. For example, some vloggers may be exploiting their viewers by providing inaccurate or misleading information about a product or service they're promoting in exchange for money or other forms of compensation.
This could lead viewers to purchase something that is not beneficial for them or even dangerous if the vlogger is promoting an unsafe product. Additionally, some vloggers may use sensationalist tactics in order to draw more attention and views to their channel, which can lead to spreading misinformation or false claims that can have serious implications for society.
Another potential risk associated with vlogging is the lack of privacy of its users due to the nature of video content being uploaded online, where it can potentially be seen by anyone regardless of age or location.
This could pose a risk for those who share personal information about themselves on their channel and could potentially lead to identity theft or unwanted contact from strangers online. Also, many vloggers are young adults who may not fully understand the consequences of posting sensitive information online since this type of media is still relatively new.
Finally, it's important to consider how vlogging has impacted our culture as a whole since this type of media has become increasingly popular over the past few years. YouTube can show us things from all over the world that we would not be able to see otherwise.
This can be good, like when we watch documentaries, music videos, and interviews. But some people worry that kids might see things on YouTube that they should not see without help from their parents or guardians.
The Future of Vlogging
The future of vlogging is looking increasingly bright as technological advancements continue to expand the possibilities for content creators. With advances in video streaming, editing, and virtual reality, vloggers now have the opportunity to take their craft to the next level.
One of the most exciting developments on the horizon is 5G technology, which promises faster download and upload speeds than ever before. This will allow users to stream videos with less buffering and higher-resolution graphics while also making it easier for viewers to watch videos without interruption. Besides, vloggers will be able to access more advanced software tools that allow them to quickly edit and publish their content, giving them a competitive edge over other creators.
Augmented reality (AR) could also be beneficial for vloggers in the future. AR allows users to seamlessly overlay 3D animations or graphics onto live videos or photos, creating a more immersive experience for viewers.
This technology could be used to create unique effects within vlogs that are impossible with traditional recording methods. Also, AR could help with audience engagement by allowing viewers to interact with various elements of a video or gain additional information about certain topics being discussed.
Finally, virtual reality (VR) has great potential for use by vloggers in the future. It gives viewers an even more immersive experience compared to augmented reality, allowing them to "enter" into another world and feel as if they are actually present in whatever environment they are viewing.
Vloggers may be able to use VR headsets like Oculus Rift or HTC Vive in order to create virtual worlds specifically designed for their shows or films. This would open up plenty of new opportunities when it comes to telling stories within their videos that were previously impossible due to budgetary restrictions or technical limitations.
Overall, technological advancements offer many possibilities when it comes to enhancing vlogging experiences both for creators and viewers alike. 5G networks will make it easier to use video streaming services and make the videos better quality. Augmented reality will also help people be more creative. And virtual reality will make it feel like people are in the video. This will all lead to an even brighter future for vlogging!
Conclusion
Vlogging has become increasingly popular in recent years, with many people using it as a way to share their thoughts and experiences with others. Audiences from all over the world are consuming lifestyle content in record numbers and without signs of slowing down. The vlogging community is growing rapidly, and it is likely to continue to grow in popularity in the years to come. Vloggers offer a unique perspective on the world, and their videos are often entertaining and informative. If you're interested in learning more about vlogging, or if you're thinking of starting your own channel, be sure to check out some of the great content that's available online.
Lifestyle Vlogging is an easy way to get started as a content creator. It's fun,…
What are the best niches for Youtube in 2022? Have you already figured out a…
Influencer brand deals are an excellent way for influencers to make money, but it can…
Making videos and telling stories is fun but can be intimidating for some. Vlogging requires…
FAQ
What equipment do I need to start vlogging?
To start vlogging, you will need a camera, a microphone, and video editing software. Many vloggers use a DSLR camera or a smartphone camera to film their videos.
How do vloggers earn a living?
Vloggers can monetize their videos through sponsorships, product placements, affiliate marketing, and enabling advertisements on their videos through platforms like YouTube.
What are the best Vlog Platforms?
YouTube - This is the most popular platform for vlogging and has a massive audience. YouTube allows for longer videos and has a variety of features that are useful for vloggers, such as annotations and the ability to monetize videos.
Instagram - This platform is great for shorter, more casual vlogs that can be shared on your feed or Instagram Stories. Instagram also has a feature called IGTV, which allows for longer videos.
TikTok - TikTok is a popular platform for short-form videos and is a great way to reach a younger audience. Many vloggers use TikTok to promote their longer-form content on other platforms.
Facebook - Facebook is a great platform for sharing longer vlogs and engaging with your audience through comments and live videos.
Vimeo - This platform is known for its high-quality video hosting and is a great option for vloggers who prioritize video quality over audience reach.
How important is editing in vlogging?
Editing is a crucial part of vlogging, as it can help to enhance the visual appeal and storytelling of your content. Editing can also help you to cut out unnecessary footage and make your videos more concise. Hiring a Vlogger Video Editor can make your videos look more professional and clean.
What are the most common pain points in vlogging?
Some of the most common pain points in vlogging include lack of ideas for content, difficulty in growing a following, dealing with negative comments or criticism, and the time and effort required to film and edit high-quality videos on a consistent basis.