In today's digital age, livestreaming has become a powerful tool for creators, businesses, and individuals alike. Advances in internet technology have allowed us to broadcast activities to a wide audience live with little to no delay. Today you can livestream almost any activity, from playing video games to holding cooking shows to performing music and more.
What is streaming
Livestreaming has become increasingly important in our digital world because it offers a unique level of interaction and engagement that traditional media cannot match. Livestreaming allows viewers to participate in the broadcast by leaving comments, asking questions, and even donating money to support their favorite streamers. For creators, livestreaming offers a valuable opportunity to connect with their audience, build their brand, and grow their following.
In this article, we'll be sharing the fundamentals of livestreaming, including everything you need to know to get started and strategies for growing your channel. Whether you're a seasoned streamer looking to take your channel to the next level or a newbie just starting out, this article is for you. So get ready to learn how to stream your way to success!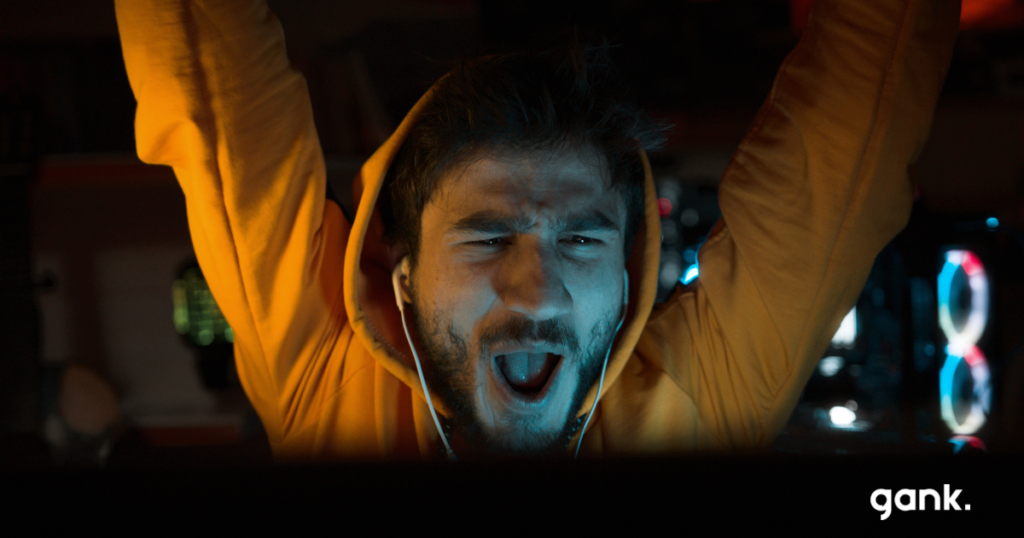 What is a streamer
A streamer is an individual who broadcasts themselves live over the internet to an audience of viewers who watch in real-time. Streamers can be found across a variety of platforms, including Twitch, YouTube, Facebook, and more. They can be categorized into different types based on their content, such as gaming, music, art, cooking, and more.
Gaming is one of the most popular types of streaming, where gamers showcase their skills, interact with their viewers, and build a community around their channel. Music streamers perform live music, while art streamers create and showcase their art. Cooking streamers share their culinary expertise with their viewers, often in real-time.
Streaming has come a long way since its inception in the late 1990s, with the first streaming service launching in 1998. However, it wasn't until the mid-2010s that streaming exploded in popularity with the rise of Twitch and other platforms. Today, streaming is a massive industry with millions of viewers and thousands of streamers creating content across various genres.
Why do people livestream
People become streamers for a variety of reasons, ranging from a passion for gaming, music, or art to a desire for fame and fortune. Some become streamers to share their expertise and connect with like-minded individuals, while others see it as an opportunity to make a career out of their hobby. Whatever the motivation may be, livestreaming offers several rewards and benefits.
Firstly, livestreaming offers a unique opportunity for self-expression and creativity. Streamers can showcase their skills, personality, and interests, and build a community around their content. They can also receive instant feedback and interact with their viewers, which can be highly rewarding.
Secondly, livestreaming can also lead to financial rewards. Successful streamers can earn money through donations, sponsorships, ad revenue, and merchandise sales. This can provide a lucrative source of income, especially for those who make it their full-time job.
Lastly, livestreaming can also offer personal and professional growth opportunities. Streamers can develop valuable skills such as public speaking, content creation, and social media marketing. They can also network with other streamers and industry professionals, which can lead to new opportunities and collaborations.
Overall, livestreaming offers many potential benefits, from creative expression to financial rewards and personal growth. It's no wonder that so many people are drawn to this exciting and dynamic form of entertainment.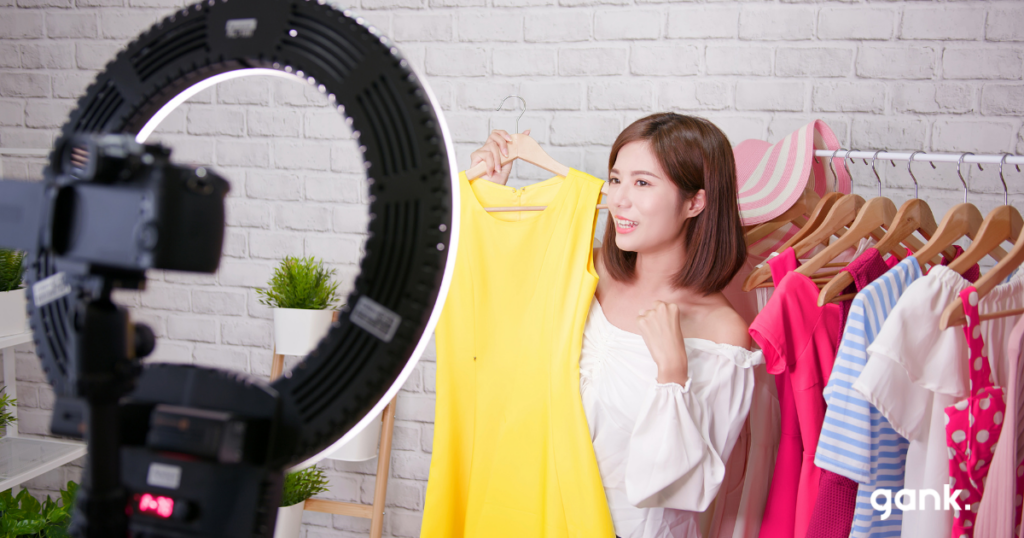 How do I become a streamer
Becoming a streamer can be a fun and rewarding experience, but it can also be overwhelming for beginners. Here's a step-by-step guide on how to get started as a streamer:
Choose a platform: The first step is to choose a platform to stream on. Popular options include Twitch, YouTube, and Facebook Gaming.
Set up your account: Once you've chosen a platform, set up your account and create a channel. This is where you'll be streaming your content from.
Get the right equipment: To start streaming, you'll need some essential equipment, such as a microphone, webcam, and a computer that can handle streaming software. You may also want to invest in a capture card, gaming headset, and lighting equipment to improve the quality of your stream.
Download streaming software: Next, download a streaming software like OBS or Streamlabs, which will allow you to broadcast your content to your chosen platform.
Customize your channel: Take some time to customize your channel by adding graphics, overlays, and alerts to make it unique and visually appealing.
Start streaming: Once you've set up your equipment and software, it's time to start streaming! Plan your content, interact with your viewers, and have fun creating and sharing your content.
By following these steps, you'll be well on your way to becoming a successful streamer. Now that you know how to stream, keep in mind that building a following takes time and effort, so be patient, consistent, and keep improving your content. With the right tools, mindset, and dedication, you can achieve success in the exciting world of livestreaming.
Read More: 5 Lessons from the Best Streamers
Building an audience as a streamer
Building an audience as a streamer can be challenging, but there are several tips and tricks that can help you gain followers and subscribers:
Consistency is key: Consistency is one of the most important factors in building an audience. Set a regular streaming schedule and stick to it, so your viewers know when to expect your content.
Engage with your audience: Engage with your viewers by answering their questions, thanking them for their support, and incorporating their feedback into your content. This will help you build a loyal fan base.
Promote your content: Promote your stream on social media platforms like Twitter, Instagram, and Facebook. This will help you reach a wider audience and attract new followers.
Collaborate with other streamers: Collaborating with other streamers can help you reach their audiences and gain new followers. Consider hosting joint streams or appearing on each other's channels.
Offer incentives: Offer incentives for viewers to follow or subscribe, such as twitch drops, exclusive content, giveaways, or shoutouts. This can help incentivize viewers to support your channel.
Improve your content: Continuously improve the quality of your content by investing in better equipment, learning new skills, and incorporating viewer feedback. This will keep your viewers engaged and interested in your channel.
As you noticed, building an audience as a streamer takes a lot of time and effort. but by being consistent, engaging with your viewers, promoting your content, collaborating with other streamers, offering incentives, and continuously improving your content, you can attract new followers and subscribers and build a thriving community around your channel.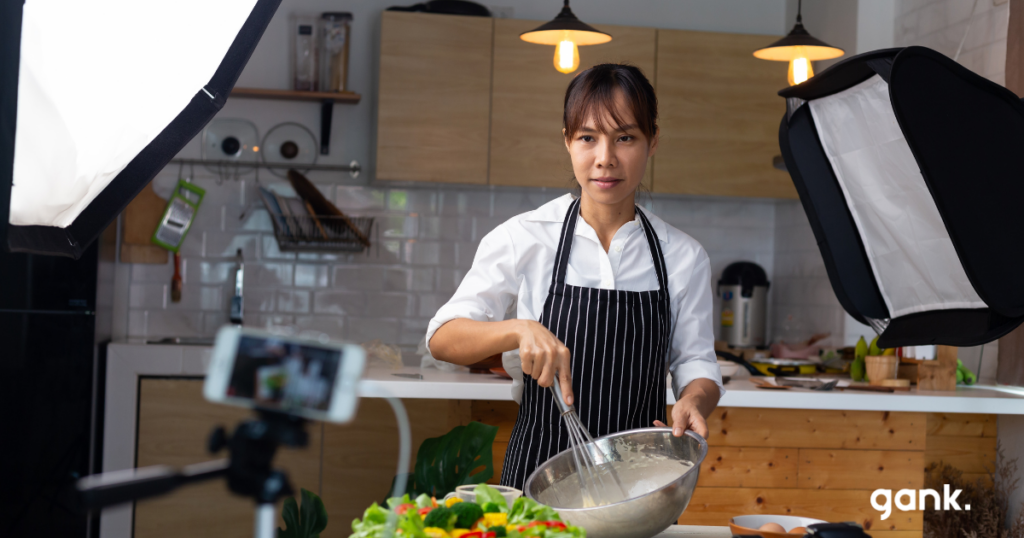 How to earn from my livestream
As a streamer, there are several ways to monetize your livestream content and earn a living from your passion. Here are some of the most common ways to make money from livestreaming:
Advertising revenue: Advertising is one of the most common ways to monetize livestream content. Platforms like Twitch and YouTube offer ad revenue-sharing programs, where you can earn a percentage of the revenue generated by ads shown during your streams.
Sponsorships: Sponsorships are another popular way to earn money from livestreaming. You can partner with brands that align with your content and promote their products during your streams.
Donations: Viewers can donate money to support your channel during your streams. Many platforms offer built-in donation features, or you can use third-party services like Gank.
Merchandise sales: You can create and sell your own merchandise, such as t-shirts, hats, and stickers, to your viewers. This is a great way to monetize your channel while also building brand awareness.
Affiliate marketing: You can earn a commission by promoting other people's products or services to your audience. For example, you can promote gaming equipment or software and earn a commission on any sales generated from your links.
Subscription revenue: Many platforms offer subscription programs, where viewers can pay a monthly fee to access exclusive content or perks. You can earn a percentage of the revenue generated by your subscriptions.
By combining different monetization strategies, building a loyal fan base, and continuously improving the quality of your content, you can turn your passion for streaming into a sustainable career.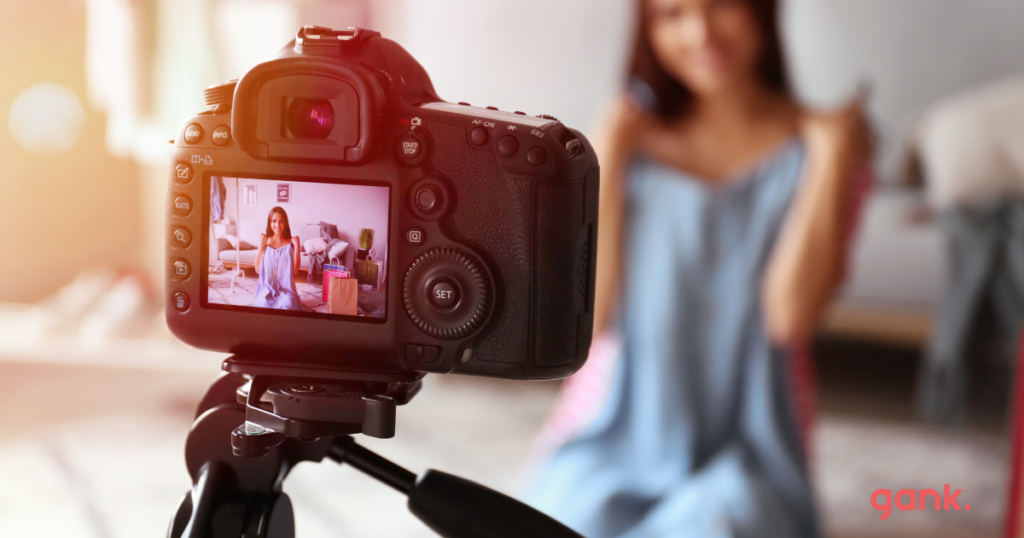 The Future of Streaming
The future of livestreaming is incredibly promising. With the continued growth of the digital age, livestreaming has become an increasingly popular form of entertainment, and its potential for future advancements is vast.
One major trend to look out for is the integration of augmented reality (AR) and virtual reality (VR) technology into livestreaming. This will allow viewers to have a more immersive experience, feeling like they are right in the middle of the action. Another trend is the rise of mobile streaming, where viewers can tune in to their favorite streamers on the go, making it easier than ever to access and enjoy livestream content.
Another important advancement to look out for is the evolution of livestreaming platforms. As competition between platforms like Twitch, YouTube, and Facebook Gaming increases, we can expect to see more innovative features and services, such as improved monetization options, better discovery tools, and increased integration with other social media platforms.
Finally, as the audience for livestreaming continues to grow, we can expect to see more mainstream adoption of the medium, with traditional media companies investing in and creating their own livestream content.
Conclusion
Livestreaming has become an increasingly popular and accessible way to share your interests and connect with others. From gaming to cooking to music, there are countless niches to explore and communities to build. With the right tools and strategies, anyone can become a successful streamer and earn a living doing what they love. So whether you're looking for a new hobby or a career change, don't hesitate to start streaming. The future of livestreaming is bright and full of opportunities, and the only thing standing between you and success is taking that first step.
FAQs
How fast should my internet be if I want to start streaming?
The recommended internet speed for streaming varies depending on the quality and type of content you are streaming. Generally, a minimum of 5 Mbps upload speed is required for standard definition streams (720p at 30fps). This number goes up to 7.5Mbps if you want to stream in HD at 1080p at 60fps, and 65 Mbps or higher for 4K resolution.
How is streaming different from video on demand?
Streaming and Video on Demand (VOD) are both ways to deliver video content to viewers, but they differ in a few key ways. With VOD, viewers can access pre-recorded content at any time and can fast forward or rewind as needed. Streaming, on the other hand, delivers live or near-live content as it happens, allowing for real-time interaction with viewers. Streaming also requires a stable internet connection to avoid buffering, while VOD can be downloaded and watched offline. Ultimately, both have their advantages and can be used to create engaging and dynamic content for viewers.
Where should I livestream?
The best platform to stream on depends on your goals and the type of content you want to create. Popular options include Twitch, YouTube, and Facebook Gaming, but there are many others to choose from. Research each platform's features, audience, and monetization options to determine which one is the best fit for you.
Is it possible to steam on multiple platforms at once?
Yes, there are services and software available that allow you to stream your content to multiple platforms simultaneously. However, it's important to check the terms and conditions of each platform to ensure you are not violating any rules.
What is the difference between a streaming platform and a streaming service?
A streaming platform is a technology infrastructure that enables content creators to distribute and stream their content online. Examples include Twitch, YouTube, and Facebook Gaming. A streaming service, on the other hand, is a platform that licenses and distributes content from multiple sources to viewers for a subscription fee, such as Netflix or Hulu. While both involve streaming video content online, the difference lies in the ownership and distribution of the content. Streaming platforms focus on user-generated content while streaming services license and distribute pre-existing content.