The live streaming industry has grown by 99% in 2020, according to a report by StreamElements. Due to that fact, knowing how to livestream an event can be beneficial for content creators and anyone who wants to grow their brand.
With live event streaming, you can grow your fan base and become the next big internet personality. At the same time, live streaming events lets you market your products or services without spending a fortune.
So, how to live stream an event? Do you need a crew to ensure a good broadcast? If that sounds like you, read on to find out how easy preparing and running a livestream can be.
How to Livestream An Event: Why Do It?
Whether you are a content creator, business owner, or any kind of professional, live streaming events can open new possibilities. Below are some benefits you can get by doing live event streaming:
Reach More Audience
In-venue events like performances and product announcements require their audience to be in a specified place. While it excites those who are interested in your agenda, not everyone can attend due to time and space constraints.
Live events, on the other hand, allow you to invite individuals regardless of their place. This makes it possible to gather more audiences that you can turn into life-long fans or customers.
In fact, 80 percent of customers prefer to watch live brand events rather than see regular content these days. That makes learning how to livestream an event important for your business or content creation career.
Engage and Learn about Your Audience
Live events have already been popularized by radio and television. However, the level of engagement in such broadcasts is limited. The host can interact with remote audiences, but only through a phone call.
Learning how to livestream an event revolutionizes that by enabling viewers to chat and send reactions, while the host can see their messages. If allowed, the host may also have a voice chat with multiple individuals simultaneously.
The enhanced two-way communication not only increases engagement but also lets creators and businesses learn more about their audience. For example, creators can have a Q&A session, while businesses may ask fpror feedback from customers.
Strengthen Your Community
Creating content, either for entertainment or advertising, is an essential part of building an online persona. Nonetheless, the way the audience interacts with on-demand and live content is different.
If you know how to livestream an event, people can see the human side of your brand that they can relate to. On top of that, the direct communication that streaming offers helps to build trust between you and your audience. This is what enables you to retain fans and customers.
Build A Sense of Urgency
On-demand content, as the name suggests, can be consumed at any time. This allows the audience to keep the content for when they have the time to watch or read.
Live streams can only be viewed during the broadcast unless you record and upload it in the future. Thus, people are inclined to not skip your events.
Due to this fear of missing out, knowing how to livestream an event makes an excellent opportunity to promote goods and services. For instance, content creators can sell exclusive merchandise and businesses can advertise their products.
Cut Costs on Events
Holding a product launch, seminar, or art performance at a venue can cost a lot. Not only do you need to provide a space, you have to hire some crews to make sure of the event's success.
On the other hand, knowing how to livestream an event is more forgiving for your finances. You can build your studio at home or office with only the necessary equipment. Plus, you may prepare and hold events on your own or with the help of someone who takes care of the technical aspect.
How to Livestream An Event
Live streaming events can be less complicated than you imagine. To do so, let's follow the steps below:
1. Figure Out Your Goal
How to stream a live event begins by answering these three questions:
What kind of event do you want to stream?
What do you want to get in return for the event?
How much is your budget?
You may add more questions later on, but we recommend you start by thinking about the type of the event as it will affect many other aspects.
Before learning how to livestream an event, find out what your audience expects to see. If you are an art content creator, for instance, do viewers want to watch a performance, tutorial on how to create an artwork, or discussion about your recent release?
In case you are unsure, you can find that out by checking similar content creators in your niche. By joining others' streams, you will get familiar with the types of live content and how people do them. Business owners and professionals can use this method as well by analyzing their competitors.
Once you decide on the format of the event, it is time to think about the goal. Knowing how to livestream an event lets you achieve a couple of things, but the most common are audience reach, engagement, and income.
If you are a new content creator or brand with a small following, it is better to stream live events to grow your audience. As your fan or customer base increases in size, you can start thinking of how to make money streaming.
The next step is to decide how much you are willing to spend. If it is about how to livestream an event, we recommend that you prioritize equipment over the venue.
Unless you plan to broadcast a big event like a conference or company award, you can stick to a do-it-yourself studio. Your streaming setup, on the other hand, should be decent enough to avoid problems during livestream that can drive viewers away.
2. Plan The Livestream
You have figured out the type of event to stream, its goal, and the budget for it. In that case, you are ready for the second step on how to livestream an event, which is creating a plan.
To help arrange your event, consider the following factors:
The place. This point is even more crucial if your event requires a big venue. After estimating the needed capacity and accommodation, you need to look for possible buildings.
The date and time. Depending on where the majority of your target audience lives, you may need to choose the best time for most individuals. For example, if most of your viewers are in the United States, it is better to stream during their free time even if you are in a different part of the world. Consequently, this will affect the type of event you can hold and its venue.
The rundown. Whether you are streaming a webinar or a casual live chat, having a rundown is an important part of how to livestream an event. Your audience knows if you do not plan a stream thoroughly and that is bad for your reputation.
The required equipment. As we will later discuss, the choice of some live streaming gears depends on your event's agenda. So, make sure you think about the previous factors first.
The way to announce your event. This may sound trivial, but you need to find out the possible ways to let the audience know of your incoming livestream. The best way is to promote the event through platforms your intended viewers use, whether it is social media, email, or other means.
The rehearsal or test streaming. How to livestream an event is incomplete without a rehearsal. Not doing it is equal to having no rundown. You do not want to run into technical problems along the way, so get familiar with all of your equipment beforehand.
3. Set Up Streaming Equipment
Do you need the gears people use in live television programs to live stream your event? Fortunately not. An excellent live event streaming is possible as long as you have the following equipment:
A computer
Headphones
A microphone
A camera
Lighting
On top of that, you do not need the most sophisticated options for each of those pieces of equipment when you are learning how to livestream an event. Let's take a quick look at the minimum requirements of live streaming setup:
Computer
Unless you want to stream gaming sessions, using a mid-range PC or laptop should do the trick. Such a computer typically comes with the following specifications:
Intel Core i5 processor
1TB SSD storage
8GB DDR4 memory
Computers with similar specifications as the ones mentioned are not that expensive. Usually, they cost around $1500.
For playing video games while streaming, you need a PC with these specifications at the least:
AMD Ryzen 5 or Intel Core i7 processor
1TB SSD storage
16GB DDR5 memory
High-end graphics card, such as Radeon RX 6650 XT and GeForce GTX 1070
Preparing yourself for how to livestream an event using a gaming computer requires a larger budget as the price starts from $2000.
Headphones
When live streaming events, you need a pair of headphones for three reasons:
Listen to voice chats clearly
Prevent in-computer sounds from getting picked up by your microphone
Monitor the sound level of your audio sources
With those considerations in mind, using headphones is crucial for practicing how to livestream an event with good audio quality. Successfully doing that will help viewers enjoy your broadcasts.
For most types of live event streaming, wired headphones are perfect for most occasions. However, a wireless option is necessary if you move around a lot when practicing how to livestream an event. For example, if you do a dance performance, vlogging, or cooking tutorial.
In terms of price, you are not limited. As long as your headphones sound clear, you are good to go.
Microphone
Getting an external microphone is essential to ensure your voice clarity. To find the best choice, you need to at least consider the mic type and polar pattern.
There are two types of microphones: condenser and dynamic. Condenser mics can pick up sounds easily, so they are better for practicing how to live stream an event in a studio. If you stream outdoors or in a venue, it is recommended to use dynamic mics as they tend to block ambient sounds.
Once you pick a suitable microphone type, consider the polar pattern that works for your streaming agenda:
Cardioid: Picks up sound from one direction, best for streaming alone or with remote guests
Bidirectional: Picks up sounds from two directions, best for streaming in-person interviews
Omnidirectional: Picks up sounds from all directions, best for streaming group activities
The good thing about external microphones is the price. They cost from under 50 to a few hundred dollars.
When starting to learn how to livestream an event, using an affordable mic is completely okay. It is not until you get more accustomed to streaming that expensive microphones are necessary.
Read : Microphone for Live Streaming
Camera
Live streaming events may involve expensive broadcast cameras that TV studios have. However, you can use cost-friendly webcams instead. These small cameras can be as affordable as $50.
When choosing a webcam to live stream your event, think about the factors below:
Resolution. High-end webcams can produce up to 4K video, but 1080p is enough to make your stream look crisp. Besides, streaming platforms will compress your stream if the resolution is above 1080p.
Frame Rate. 30fps is a decent frame rate for most occasions. However, you may want a webcam that is capable of 60fps for practicing how to livestream an event that involves dance and other fast-paced physical activities.
Field of View. Webcams come with various fields of view, but the most common are 60, 70, and 90 degrees. 60 and 70 degrees can fit your upper body into the view, so they are suitable for solo streaming. Meanwhile, 90 degrees and beyond are only necessary if you want to show your surroundings or fit more people into the stream.
Lighting
In the context of live streaming, lighting does not only make your scene well-lit. It can also make you or your subject look flattering if used correctly.
To choose the best lighting for how to livestream an event, you need to be familiar with different types of light and their purpose:
Key light: used as the main source of illumination
Fill light: used in conjunction with the key light to soften shadows
Ring light: used to provide a flat look
Apart from the types, you should also pay attention to the tone of your lighting to make your stream look pleasant. Warm light is excellent for streaming in places where you get ambient light, such as a living room in the afternoon. Meanwhile, cold light is a better suit for dim environments.
The good thing is, there are many affordable lighting options for those who are just learning how to livestream an event. You can get a decent quality set for around $100.
4. Choose Your Encoder
Encoder is a live streaming software or hardware that converts raw footage from your camera into a digital format that can be streamed in media players.
Some social media platforms, including Instagram and Facebook, have a built-in encoder that allows you to stream live events instantly. However, you are limited to only using the settings specified by the platform.
Using live streaming encoders, on the other hand, offer more advantages. Knowing how to livestream an event with an encoder enables you to:
Use external audio and video sources
Add the video feed of remote guests to your broadcast
Offer variable video quality to accommodate both fast and slow internet connections
Record your live event streaming
Broadcast to multiple popular live streaming platforms simultaneously
Manage various aspects of the stream, from audio and video settings to special effects
Now, the question is which type of encoder should you use? If you are just learning how to stream an event, the best option is to use software. Not only is it simpler to set up, but some software encoders also come for free.
Nonetheless, practicing how to livestream an event using a software encoder has a drawback. The software relies on your PC's processing power to do its work, so you need a computer with enough resources. Pay attention to the encoder's minimum requirements before you decide to use it.
Meanwhile, hardware encoders have a dedicated processor. That means they can work optimally without burdening your computer.
The downside of using a hardware encoder is its configuration. You may need more time to find out the best way to live stream an event with it.
Also, no hardware encoders are free. But they can be as affordable as $200.
Once you choose an encoder type, also consider the following aspects when choosing an encoder for practicing how to livestream an event:
Supported codecs
Supported video and audio inputs
Learning curve
User support
5. Pick One or More Streaming Platform(s)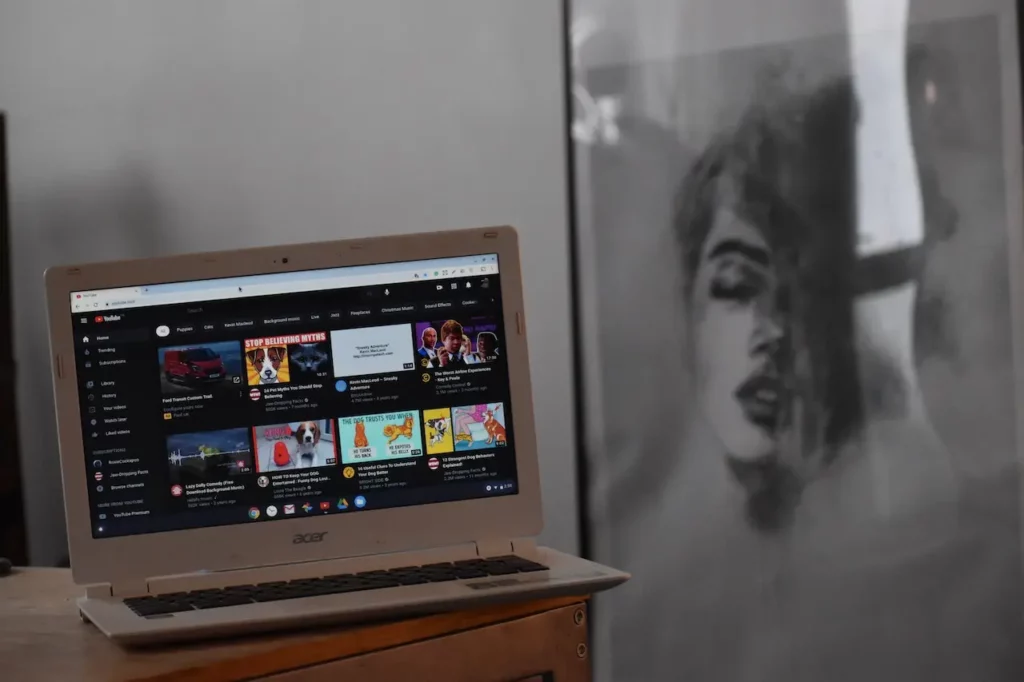 If we talk about live streaming platforms, what comes to mind are often social media channels like TikTok and Facebook or dedicated video hubs like YouTube and Twitch.
But there are many more websites where you can live stream events. Some of them are free to use, while others like Dacast and Kaltura require a subscription fee.
So, which one do you need to choose to practice how to livestream an event? To make it easier, you can think about the factors below:
Audience-fit. Choose a platform where most of your audience usually hangs around. Otherwise, you may struggle to get attendees.
Ease of use. To make live streaming enjoyable, you need a platform that does not take a lot of learning to use.
Compatibility. Many encoders support various popular streaming platforms. Nonetheless, make sure that the platform you want to use is compatible with your encoder.
Reliable. Your platform should have minimal downtime or technical issues to ensure a smooth streaming experience.
Security. To be good at how to livestream an event, you need a platform with high-level security. That way, both your channel's content and viewers' data privacy are far from the reach of cyber hazards like piracy and hackers.
Limitations. As a rule of thumb, you should avoid platforms that limit the duration and number of people who can attend your streams. Doing so will enable you to reach more audiences and diversify your live events.
Monetization. Depending on your goals, you may want to look for a live streaming platform that allows for monetization methods, such as donations and subscriptions.
On-demand content. While practicing how to livestream an event forces a sense of urgency among your audience, it is better to be able to post your recorded shows for those who cannot attend.
Once you decide on one or more platforms, it is time to create your streaming account. They usually provide a detailed guide on how to start an account, so you will not get confused.
6. Check Your Connection and Bitrate
One last component of a great streaming experience is a reliable internet connection. If your network is slow or unstable, your stream can be laggy at times. Consequently, your viewers will not enjoy your livestream.
To learn how to livestream an event without connection issues, you need to pay attention to your upload speed. This is the speed at which data can be transferred from your computer to the streaming platform.
For popular platforms like Twitch, YouTube, and Facebook, your upload speed for streaming should be at least 6-9 Mbps to stream at 1080p. However, you need to pay attention to your bitrate as well.
Bitrate is the amount of data that is transmitted over a network in a given amount of time. The higher your stream resolution, the higher bitrate it has.
Practicing how to livestream an event correctly requires your bitrate to be no more than half of the upload speed. For example, if your maximum upload speed is 6 Mbps, the bitrate should be 3 Mbps at the most. You can adjust the bitrate in your encoder's settings.
Different types of livestream content require different bitrates to go smoothly. You can check our article on good bitrate for streaming to learn more.
7. Do A Test Stream
Once you finish setting up everything, the next step on how to livestream an event is doing a test run. Rehearsing your stream gives you at least three benefits.
First, you can check if each agenda of your event will go well together. If not, you have time to rearrange the rundown before the big day, which will improve the audience's experience later on.
Second, you can get used to operating your streaming encoder. This is crucial since there are many settings in the encoder that dictates the quality of your stream, including video resolution, layouts, and overlays.
Third, you will be able to prepare how to livestream an event without equipment problems. Troubleshooting your camera or microphone during the event will make your viewers wait and damage your reputation.
Each streaming platform offers different ways to do a test run. In YouTube, for instance, you can set the stream as unlisted so that no one except you can access it.
Twitch, on the other hand, allows you to try streaming without broadcasting it. You can do it by entering your Twitch account's stream key into your streaming software or encoder.
8. Promote Your Livestream
Since this will be the first time you try how to livestream an event, you need to let your target audience know about the occasion. If you have been posting on social media regularly, it will be easy as you can announce the stream on your accounts.
Apart from that, you can also promote live event streaming using the following methods:
Paid advertising. Social media platforms offer an advertising service where you pay for each click on the ads. You can utilize this to promote your event beyond your existing followers.
Email. For businesses and professionals who already own a list of their audience, they can include the event announcement in a newsletter.
Website or blog. If your site or blog has a lot of regular visitors, you can use them to announce the event. It is possible to embed the media player of some streaming platforms on your website as well. That way, visitors can instantly watch your broadcast.
9. Start Streaming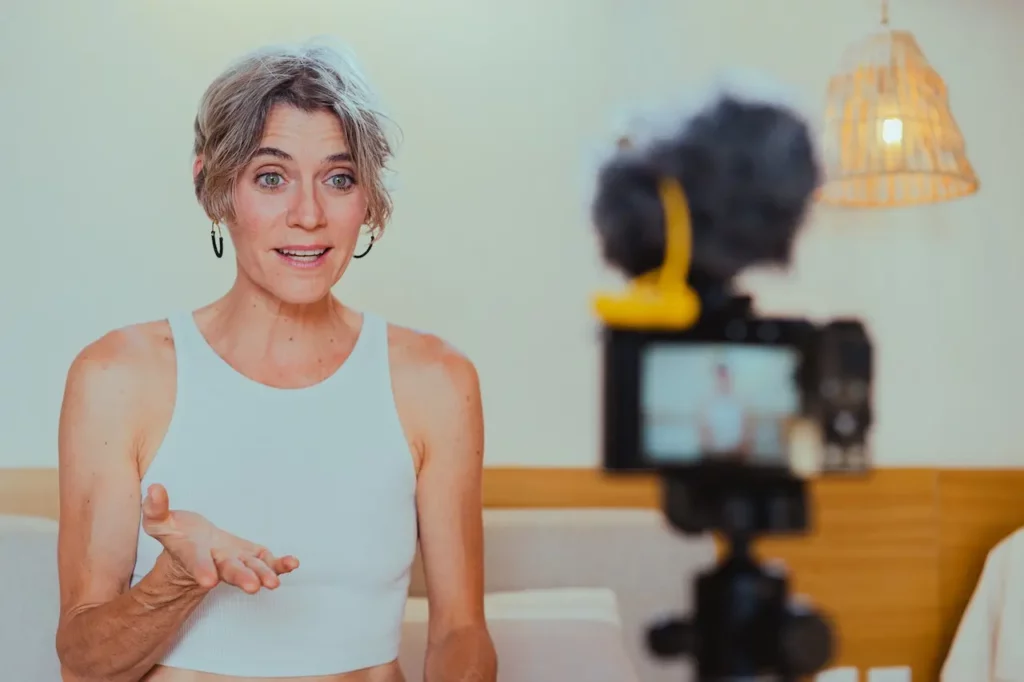 The day of the event has come. Before you try how to livestream an event for the first time, do another test stream to make sure that every component works well. After that, hit the "start streaming" button on your encoder and run your event.
Regardless of the type of event, ensure that you engage your audience enough. It can be in the form of Q&A, challenge, or audience performance.
At the end of your first trial on how to livesteam an event, do not forget to thank your viewers and give a call-to-action. As a growing content creator or brand, you may ask the audience to subscribe to your social channels or check your website.
After solidifying your community, you can start monetization by using the in-platform tools. Or, you may encourage viewers to support your efforts with donations and merch purchases through a content creator platform like Gank.
10. Upload A Replay of Your Stream
Even though your show is accessible through the internet, some of your audience may miss it for various reasons. Due to that, the steps on how to livestream an event should include recording the broadcast.
The good thing is, you can capture your entire live show easily. Check out our article about how to record a live stream to learn more.
Once your broadcast ends, you may edit the recording and upload it on the streaming platform or your social channels. Or, you can let your streaming platform automatically post it for on-demand viewing. This is possible if you use Twitch, YouTube, and some other streaming platforms.
By enabling the audience to replay your livestream, you show that they matter. Thus, doing so can foster a relationship between streamers and viewers.
How to Livestream An Event: Wrap Up
Live streaming events may sound intimidating for those who have never tried it. However, it can be simple and fun if you use the steps mentioned in this article.
To sum it up, the best way to live stream events involves:
Planning out based on the goals you want to achieve
Setting up streaming equipment like the camera, audio tools, and encoder
Registering for streaming platforms
Rehearsing your livestream
Promoting the livestream
Recording and posting the broadcast
We hope that this guide on how to livestream an event inspires you to be a professional streamer. If you want more guides and insights about content creation, be sure to subscribe to our blog!