Do you feel discouraged from getting into cosplay? Are you worried that it may take a lot of effort to be satisfying? Do not fret because you can start by doing easy cosplay projects.
So, what is the idea behind simple cosplaying? It is an act in which you dress up as your favorite characters using pieces of clothing without little to no styling. Therefore, you can just grab parts of the costume from your closet or a local thrift shop.
You will be surprised at how many characters across different media that you can portray with a small effort. In this article, we will look at 40 of them. Let's check them out!
40 Easy Cosplay Recommendations
Wondering which fictional character you can cosplay with ease? Say no more! Here are some of the most notable cosplay ideas that does not take a lot of effort:
1. Mario & Luigi – Mario Bros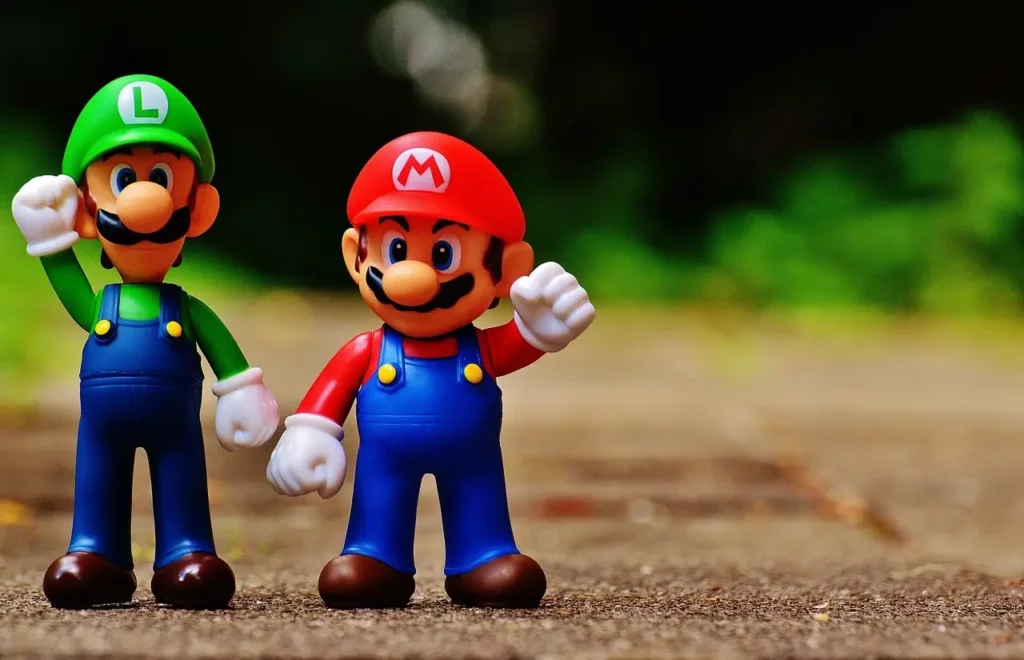 The Mario Bros franchise may be more than 35 years old as of this writing, but its characters are proven to be a timeless choice for cosplayers. Especially with the release of the Super Mario Bros movie in 2023, dressing up as a character from the series is still very relevant.
What's more interesting, the titular character's look makes one of the simplest easy cosplay costumes. To cosplay as Mario, you need:
A red long sleeve shirt
A blue denim overall
A red baseball hat
A pair of white gloves
A pair of brown boots
A fake mustache
Dressing up as Luigi is as effortless as that. The only difference is that you need a green shirt and hat instead of red.
2. Lara Croft – Tomb Raider
Among video game cosplayers, Lara Croft is another cult classic. One of the reasons is her realistic choice of wardrobe.
But while Lara's bold appearance from Tomb Raider's early days is iconic, what makes for an easy cosplay is her costume in the 2013 iteration of the game.
Lara's outfit from the 2013 Tomb Raider consists of:
A white tank top under a blue tank top with spaghetti straps
Dark khaki work pants
Black combat boots
If you have more resources, wrapping bandages around your arm or leg can further bring Lara's character to live. This will look awesome especially with a bow and a bag of arrows strapped to your back.
3. CJ – Grand Theft Auto: San Andreas
Players of GTA: San Andreas have the option to customize CJ's outfit. However, the main character's default clothing is what makes for an easy cosplay male costume. It consists of:
A white tank top tucked into white briefs
Baggy blue denim pants
A brown belt
Black sneakers
Remember, you need to let the pants droop and expose your briefs. This little detail will make people recognize that you portray CJ's 90s look.
Read: Tips for Cosplaying Like A Pro
4. Joel Miller – The Last of Us
Characters from post-apocalyptic video games are usually simple to cosplay as they dress up very plainly. Among the notable ones is Joel Miller from The Last of Us.
To look like Joel, you only need the following set of clothing for your easy cosplay setup:
A grayish green flannel buttoned up shirt
A brown trucker jacket
Blue denim pants
Brown leather boots
A rugged backpack
A round watch
Complementing the costume with a gas mask and an outdoor flashlight would be awesome. But since those items may not be easy to get, they are optional.
What's more important, you should smear some dirt on your shirt and pants. Since Joel does not seem to change clothes during the hardships in the game, it just makes sense if your costume looks worn.
5. Ryu & Ken – Street Fighter
Those who are looking for easy cosplay ideas typically stay away from arcade-style fighting games as the casts usually wear intricate attires. Street Fighter, however, has a few that you can portray with little effort.
Ryu, for example, dons a white sleeveless karate uniform (karategi) without any ornament. That being said, you can just get any plain karate uniform and cut the sleeves off. Then, complete the costume by getting:
A black karate belt
A read headband
Red half finger boxing gloves
Cosplaying as Ken is also as easy. His apparels are like Ryu's albeit with a different color. Instead of a white karategi, Ken's easy cosplay costume uses a red one.
Read: How Much Are Cosplay Costumes?
6. Nathan Drake – Uncharted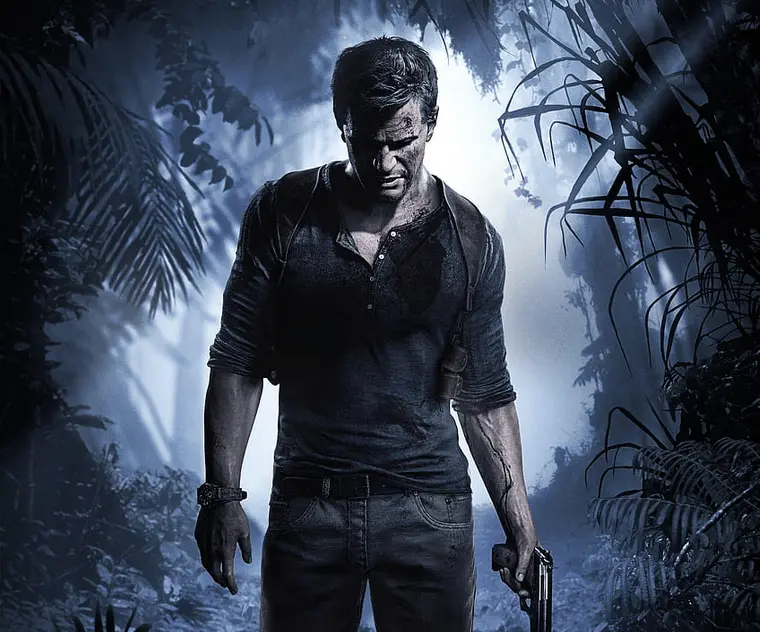 If you are a guy and want to recreate an adventurer's vibe that Lara Croft has, cosplaying as Nathan Drake is probably the best way to go.
Luckily, Nate's ensemble is easy to copy even though it consists of some parts. What you need are:
A khaki or dark blue henley shirt
Worn denim or cargo pants
Brown shoulder holster
A blue scarf
A leather bracelet
Brown boots
A ring necklace
7. Max Caulfield – Life Is Strange
Life Is Strange is full of characters that can be considered easy cosplay ideas. Max Caulfield, for example, wears the following day-to-day clothing:
A gray hoodie
A dusty pink t-shirt
Blue denim pants
Black sneakers
A black sling bag
The less straightforward part of cosplaying Max is probably her hair. If you do not have dark brown hair, you can consider getting a wig and style it into a medium bob to nail the character's look.
Read: 5 Common Mistakes To Avoid While Cosplaying At Conventions
8. Sim – The Sims
If you want a quick cosplay costume that costs almost none, becoming a sim is a no-brainer. You can dress up with anything you have since the game is known for a vast avatar customization.
The only accessory you need to be recognized as a sim is the plumbob, the diamond that indicates the character you control in the game. To create it, you need:
A plastic headband (preferably one that has an identical color to your hair)
A short wire to connect the headband and the plumbob
Green cardstock paper as the plumbob
Glue
9. Steve – Minecraft
Minecraft's Steve can be another easy cosplay project to do. All you need is a cyan t-shirt, blue denim pants, and a pickaxe or a toy sword.
Nonetheless, you can take the costume to another level by designing Steve's pixelated head using a stiff paper and paint. Some people even use the same treatment for the character's items as well.
10. Lee Everett – Telltale's The Walking Dead
Are you a fan of The Walking Dead? Choosing someone to portray from the franchise can be difficult because of the seemingly endless character list.
However, Lee Everett from the game spin-off is an easy cosplay character for beginners as he wears a simple and consistent set of clothing. To mimic his look, you only require:
A long-sleeved denim buttoned up shirt
A white t-shirt underneath
Blue denim pants
Black shoes
A round watch
11. Kazuma Kiryu – Yakuza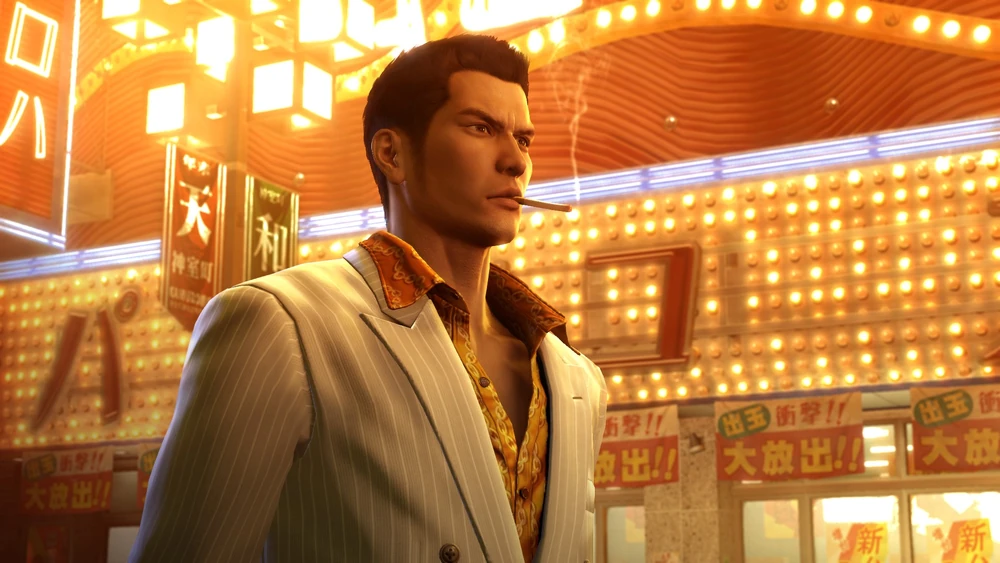 If you like to look classy, cosplaying as Kiryu from the Yakuza franchise may be a great idea. Not to mention that his wardrobe only consists of the following items:
A gray blazer
A red buttoned up shirt
Gray slacks
Black belt
White dress loafers
Your Kiryu cosplay will be even more spot on with his iconic hairstyle. So, apart from getting his easy cosplay costume, make sure you practice using a hairspray before going out as the Dragon of Dojima.
12. Joker – Persona 5
Persona may not be a title that comes to your mind when looking for a game character to cosplay. However, Joker from Persona 5 has a fairly simple costume to copy. Particularly, his winter school uniform.
As long as you can dress with the apparels below, people will recognize you as the game's main character:
A black coat (red buttons will make it more realistic)
A white turtleneck
Blue and red plaid trousers
Black loafers
Black rimmed glasses
Joker's hair is also what makes him an easy cosplay anime character. You only need to get a short wolf cut to resemble him. But if your hair is not black or does not have a matching style, getting a wig is always an option.
Read: How to Become A Professional Cosplayer
13. Tifa Lockheart – Final Fantasy VII
Even after more than two decades, many cosplayers still love to portray their favorite FF7 characters for how memorable they are. The 2020 remake of the game just ignited that passion even more.
If you are just starting, Tifa Lockheart's outfit is fairly easy to do. While it may look complicated at first, you can build her easy cosplay costume using the items below:
A white crop tank top
A black mini skirt
Black suspenders
A brown belt
Black arm sleeves
Red half finger boxing gloves
Red boots
14. Black Widow – Marvel's The Avengers
Black Widow may be one of the simplest-looking superheroes among The Avengers. But even so, her black pvc suit has little details that beginner cosplayers find difficult to recreate.
That being said, you can still imitate Black Widow's costume without getting her bootlegged suit from online stores. Just build her easy cosplay costume using the following set of clothing and you will look like the spy turned superhero:
A black leather jacket
A black tank top
Black leather pants
Shoulder holsters
Black fingerless riding gloves
Black combat boots
A utility belt
A red wavy wig
Read: 10 Secrets to Successfully Funding for Cosplay
15. Jessica Jones – Marvel's The Defenders
Compared to other Marvel movies and shows, Netflix's The Defenders offer superheroes with straightforward attires that make for easy cosplays. Jessica Jones, in particular, wears the following items you can easily find in your wardrobe or local store:
A black leather jacket
A gray knit scarf
Blue denim pants
Black women boots
A khaki canvas messenger bag
16. Luke Cage – Marvel's The Defenders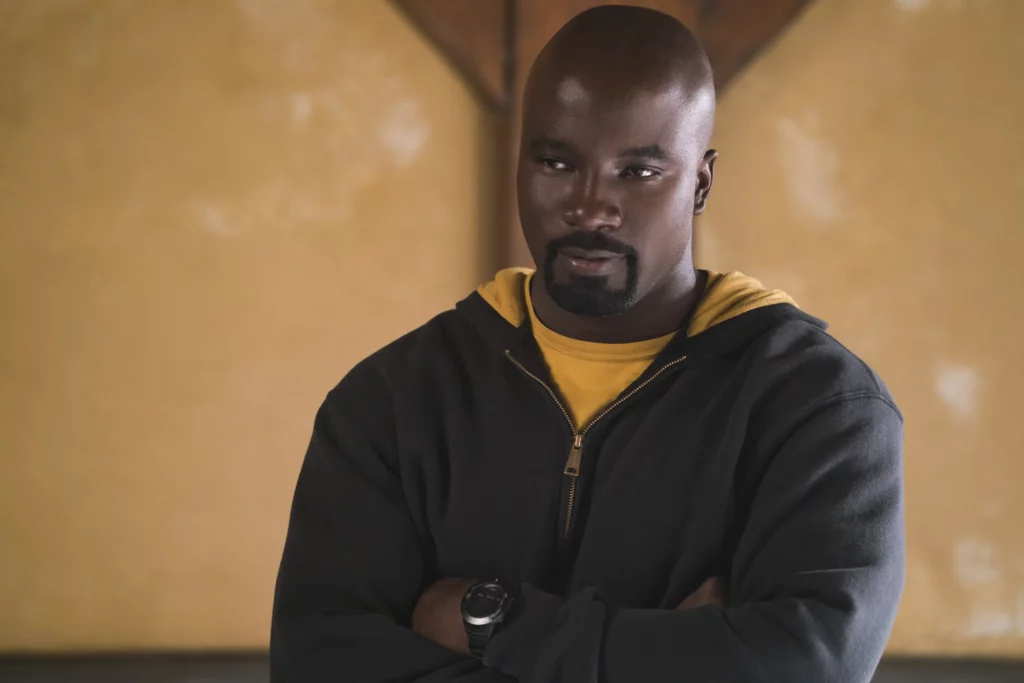 Similar to Jessica Jones, Luke Cage dons a very basic-looking outfit. You can copy his style effortlessly with these apparels:
A black hoodie with a yellow lining
A yellow t-shirt
Blue denim pants
Black boots
A watch
17. Princess Leia – Star Wars
Star Wars offers some characters that make for easy cosplay character ideas. One of the notable choices from the original trilogy is Princess Leia.
However, we will not discuss her white dress from the New Hope as it requires some workaround. What's easier is her snow costume as seen in Empire Strikes Back.
The costume can be found in numerous online store, but you can exchange it with the following items instead:
A white jumpsuit
A white vest
White boots
A toy gun
And do not forget to style your hair in Leia's iconic braids! You can learn how to do it from online tutorials.
18. Rey – Star Wars
Some people may not consider Rey as an easy cosplay material. Nonetheless, you can imitate the look using ordinary pieces of clothing, such as:
A white sleeveless shirt
A khaki-colored sheet to style over the shirt
White arm sleeves
A brown belt
Gray or khaki trousers
19. Harry Potter Characters
Dressing up as characters from the Harry Potter franchise is pretty simple. Particularly, if you decide to cosplay any of the Hogwarts students since they wear identical uniforms.
There are some accessories that you need to buy for the uniform to look authentic, such as a robe with the house emblem, scarf, and wand. But other than that, you can craft the easy cosplay costumes from the following items:
A white buttoned up shirt
A gray vest
A necktie with a matching colorway with your character's house
Gray trousers or skirt
Black dress shoes
Long black socks
Additionally, you should try to recreate your character's physical traits. To impersonate Hermione, for instance, you may need to get a ginger wig. Or if you want to portray Harry, it is essential to use makeup or other means to imitate his Horcrux.
Read: Different Types of Cosplay You'll Find at A Convention
20. The Scooby Doo Gang
Planning for a group cosplay? Becoming the Mystery, Inc. members is a great idea. Not only are they recognizable, they make for easy cosplay material as well.
Shaggy, as an example, only requires you to wear a baggy green t-shirt and brown bell bottom pants. Meanwhile, you can dress up as Fred with a blue buttoned up shirt underneath a white sweater, an orange ascot tie, and blue dress pants.
It is not less straightforward for the ladies. Velma's wardrobe consists of a baggy orange turtleneck, a short red skirt, orange knee socks, and a pair of square glasses. As for Daphne, you need a short purple dress, a green scarf, and a pair of pink stockings.
Feel free to style your easy cosplay costumes for these characters. They went through some visual changes between series, but retained the same colorway that even the casual viewers remember.
21. Wednesday Addams – The Addams Family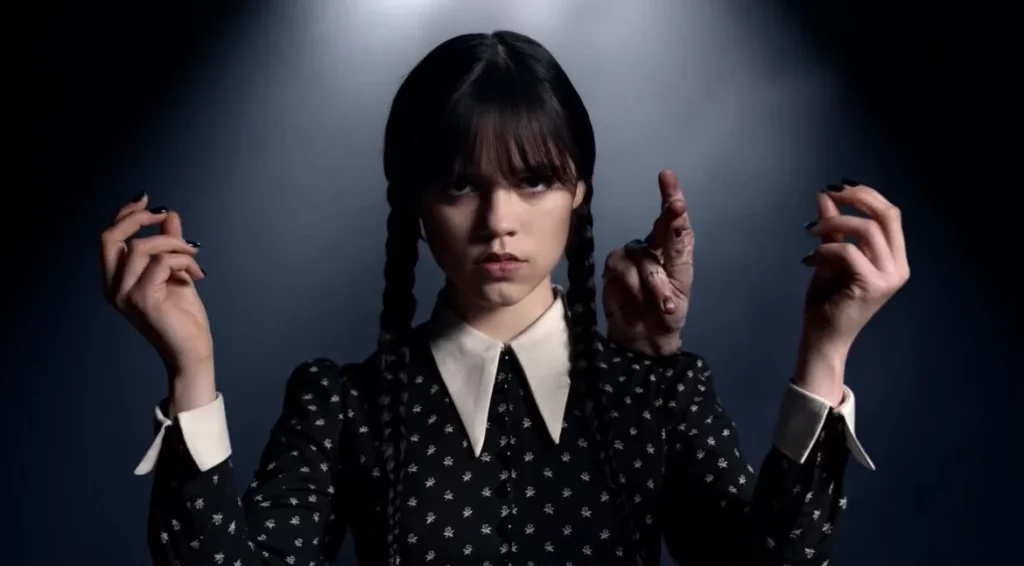 Netflix's Wednesday revives people's interest in the enigmatic Addams Family, specifically in the titular main character. So, if you like dark characters, now is still a perfect time to dress up as Wednesday Addams.
The latest show used their freedom in giving Wednesday a few new outfits, including the iconic black prom gown. However, they can be hard to emulate.
For an easy cosplay project, you can opt for the classic Wednesday Addams dress, which consists of a black dress with a white collar, black stockings, and a pair of black dress shoes. Depending on your hair, it may also be necessary to get a long black wig that you braid to nail the character's appearance.
22. The Ninth Doctor – Doctor Who
Doctor Who has had many different Doctors since its debut and their costumes vary by intricacy. Among them, the Ninth Doctor arguably has the simplest attire to copy since it is very casual. To create his easy cosplay costume, you only need:
A black leather jacket
A black t-shirt
Black long pants
Black boots
23. Waldo/Wally – Where's Waldo?
If you are familiar with Where's Waldo? books, this idea probably has come across your mind. Waldo, or Wally in the UK, wears a simple yet memorable outfit that both guys and girls can replicate. It consists of these apparels:
A long-sleeved red and white striped shirt
A red and white beanie
Black round glasses
Blue denim pants
Brown boots
Read: How do Cosplayers Make Money
24. Princess Bubblegum – Adventure Time
Despite being a royalty, Princess Bubblegum's attire is very simple-looking. You can build an easy cosplay costume based on her appearance using the following pieces of clothing:
A long pink gown
A purple ribbon to wear as a belt
A long pink wig
As for her crown, you can create it using a gold construction paper. Then, finish it by adding a fake turquoise jewel on the top that you can get at craft shops.
25. Edna – The Incredibles
Edna is easily one of the most iconic characters in The Incredibles because of her eccentric look. While the knock-off of her dress is available online, you can craft your own easy cosplay costume using a simple long-sleeved black dress accompanied by a pink scarf.
What is more important, you should put a short bob wig and large black circular glasses on. With these items, most people would immediately recognize you as Edna.
26. Nani – Lilo & Stitch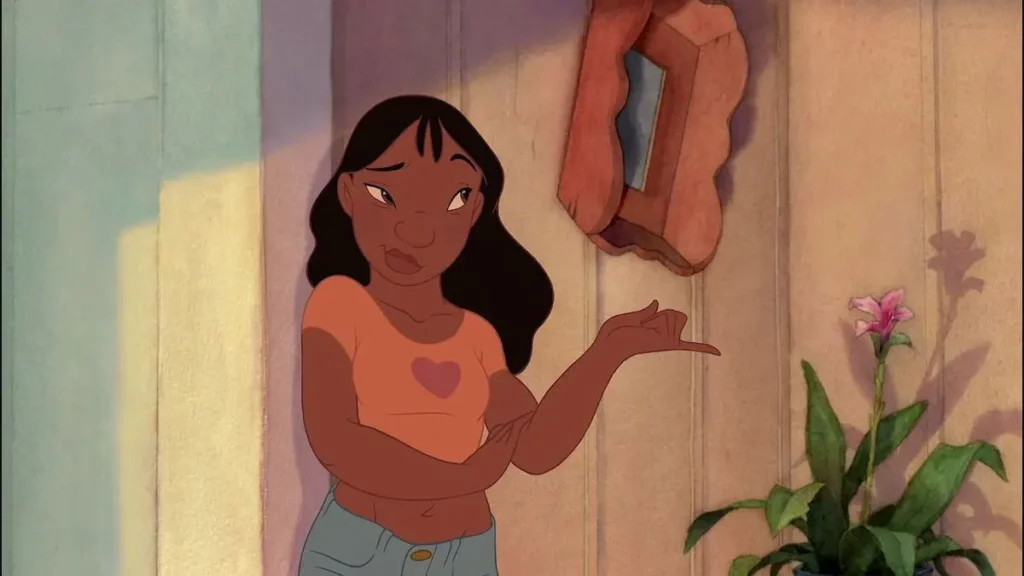 Nani is another no-brainer idea for beginner cosplay. Portraying her only requires apparels you may already have at home, such as:
A peach crop top
Blue denim shorts
Khaki boots
If you are willing to give more effort for Nani's easy cosplay attire, it is better to get a pink heart patch and sew it onto the crop top. This way, you have fully recreated her appearance.
27. Kim Possible
For those who grew up with Disney Channel, Kim Possible is probably one of the inspiring characters. Luckily, you can turn into your childhood heroine effortlessly with the items below:
A black crop top with long sleeves
Dark green cargo pants
A brown utility belt
Gray gloves
Black boots
28. Meg Griffin – Family Guy
Although depicted as a sad character in the sitcom, Meg Griffin is a pretty popular easy cosplay option. This is due to her simplistic look that you can steal by wearing the following set of clothing:
A pink t-shirt with white hems (or you can get a pink shirt with a larger white one inside)
Blue denim pants
A pink beanie
Glasses with a circular frame
White sneakers
29. Coraline
Characters in fantasy animated movies typically wear costumes that are difficult or costly to replicate by new cosplayers. Nonetheless, a few are very straightforward like Coraline's. All you need for her casual outfit are:
A yellow raincoat
Blue denim pants
Yellow rain boots
A red messenger bag
Apart from creating Coraline's easy cosplay costume, you should get her dragonfly hair clip. It does not have to be exactly like the one portrayed in the movie.
Read: Why do People Cosplay
30. Connie – Steven Universe
As a fan of Steven Universe, you might have been interested in dressing up as certain characters. Luckily, Steven's friend Connie makes for an easy project. It will not take much time to recreate her look using the following set:
A mint long skirt
A white t-shirt tucked into the skirt
A mint bow tie
Round glasses
A floppy hat
Yellow knee-high socks
A pair of orange rain boots
31. L – Death Note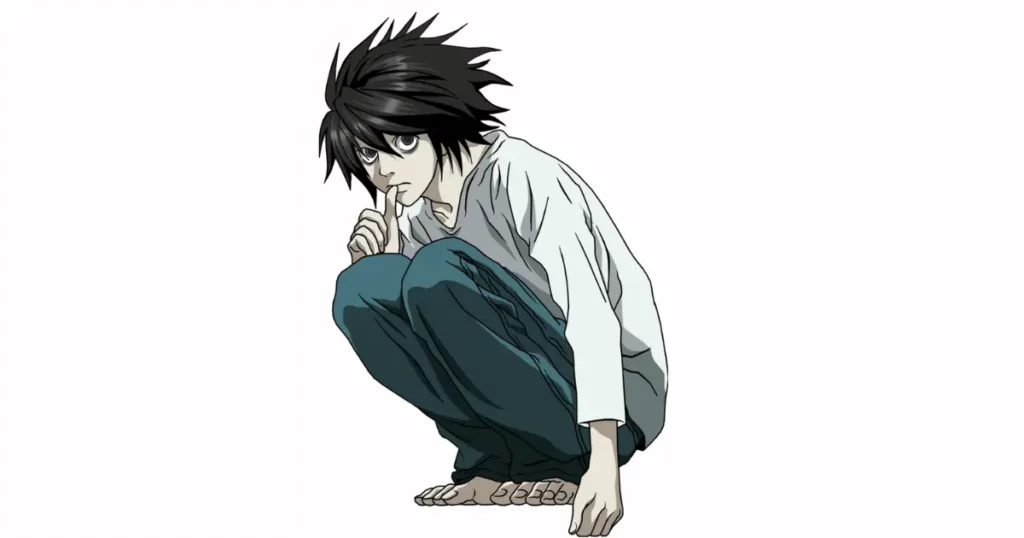 Want an easy cosplay idea from an anime? L is probably the one that requires the least effort.
Donning only a long-sleeved white shirt and blue jeans pants, his appearance is very plain even compared to other anime characters who wear casual clothing.
Since his outfit is very normal-looking, it is essential to get L's hairstyle and makeup right to be recognizable. Thankfully, they are equally as easy to do with the help of online tutorials.
32. Luffy – One Piece
Luffy's outfit has received numerous overhauls throughout the years, but his signature default look is what stays in many fans' minds. What's more, it makes for an easy cosplay plan. You can replicate it with everyday clothes, such as:
A red vest or a red collarless buttoned up shirt
Blue denim shorts
A straw hat
Slippers
A yellow sash to be wrapped around your waist (optional)
While the costume is enough to make you look like Luffy, it would be a bonus point to get his physical characteristics right too. In particular, you should try to imitate Luffy's scar under his left eye and on his chest using body paint.
33. Sanji – One Piece
As a One Piece fan, you also have the option to dress up as Sanji. He is an easy cosplay character for beginners due to his simple appearance. All you need to portray Sanji are:
A black double breasted suit
A matching black dress pants
A light blue or yellow dress shirt
A black tie
Black dress shoes
34. Misty – Pokemon
If you want to cosplay a female anime character, Misty is one of the best for starters. Her outfit only includes of:
A sleeveless yellow crop top
Red suspenders
A blue denim shorts
Red sneakers
You can take the portrayal to another level by bringing Pokemon-related accessories. Consider complementing your easy cosplay costume with some toy pokeballs and a Togepi plushie, the latter which is Misty's companion in the anime.
35. Yor Forger – Spy x Family
Following the release of Spy x Family anime in 2022, Yor became one of the most cosplayed female anime characters in recent times. Just look at any cosplayer on social media and you will most likely see them getting into the hype.
However, most people who dress up as Yor typically choose her assassin outfit that does not fit into the category of easy cosplay. For beginners, copying Yor's casual look is much simpler to do. You only need the following items to replicate her attire:
A red off-shoulder sweater dress
Black stockings
Brown heeled boots
A white headband
Spike-shaped golden earrings
Depending on your hair color and length, it may be necessary to also get a wig for a more identical look to Yor. This is because she has straight black hair that goes to her waist.
36. Yukihira Soma – Shokugeki no Soma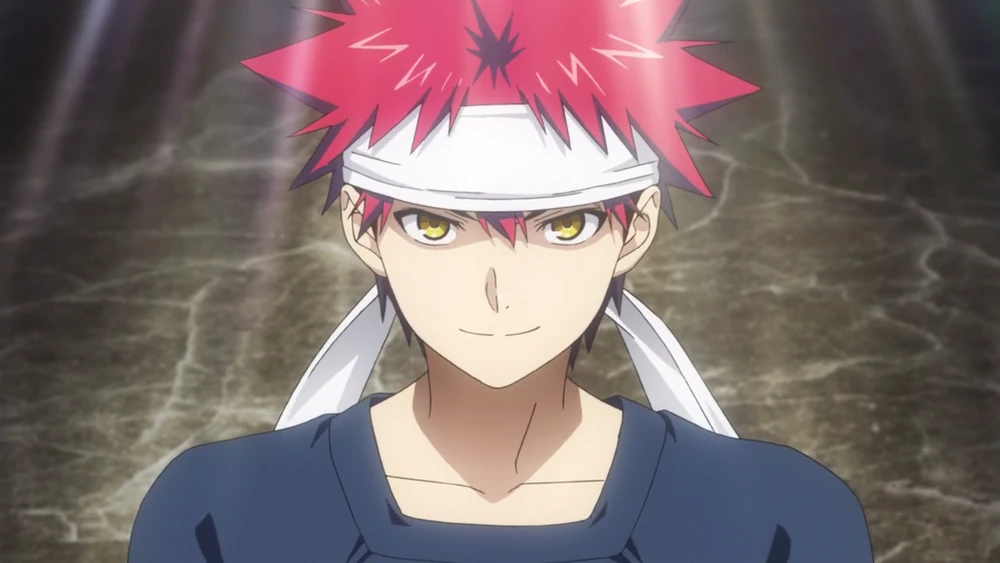 Channeling your inner chef as Yukihira Soma is a brilliant easy cosplay recommendation if you like anime and cooking. Creating his costume is very simple as you only need the following pieces of clothing:
A dark blue long-sleeved t-shirt
Gray jersey pants
A white apron
A white headband
Brown loafers
37. Satoru Gojo – Jujutsu Kaisen
Apart from Death Note's L, Satoru Gojo could be the easiest Anime character to dress up as. Put on the following apparels and you will turn into him in no time:
A black turtleneck jacket with a zipper
Black dress pants
Black dress shoes
A black eye mask or blindfold
38. Kyoka Jiro – My Hero Academia
Compared to other easy cosplay anime characters in this list, Kyoka Jiro may be the least simple-looking. Nonetheless, stealing her appearance is still fairly easy to do. What you need are:
A peach t-shirt
A black leather jacket
Black leggings
Black snow boots
White fingerless leather gloves
A black choker necklace
There are two additional tasks to do before you can fully cosplay as Kyoka. First, you have to add a small red triangle mark below your eyes, which can be done using body paint.
Secondly, you need to imitate Kyoka's audio jack earlobes. Some online easy cosplay stores offer accessories for this purpose, but you can also make them yourself from earphone jacks.
However, make sure that you choose straight earphone jacks. They are originally white, but you may choose a different color that matches your skin tone for a realistic look.
There is no wrong way to put them on. We suggest you hang the cable around your ear, but feel free to try other methods that are comfortable.
39. Kiki – Kiki's Delivery Service
Studio Ghibli movies offer some characters with a simple attire that makes for a great easy cosplay material. Among them, Kiki from Kiki's Delivery Service is arguably the most straightforward.
To simulate her looks, you need to get:
A navy t-shirt dress
A red headband with a bow
Red flat shoes
But that is not the end of Kiki's cosplay. If possible, you should accompany the costume with Kiki's props, which consist of:
An orange messenger bag
A long wooden broom
A red pocket radio
A small black cat plushie as Jiji, Kiki's cat companion
It is fair to say that you may not be able to get Jiji's official plushie for your easy cosplay project. With that in mind, any black cat stuffed animal that resembles Jiji is fine.
40. Platelets – Cells at Work
If you are feeling cute, platelets are the best anime character to cosplay as. Not to mention that their costume consists of the simple items below:
A light blue t-shirt dress
White shorts
Black rain boots
A yellow messenger bag
A white cap
A yellow flag (optional)
Originally, the cap has a Japanese writing that says "blood platelet" on it. But if you cannot get that online, it is okay to use any plain white cap.
Which Easy Cosplay Idea Would You Like To Do?
Cosplaying does not always require a meticulous costume and properties that cost a fortune. As long as you can replicate your favorite character's appearance and bring it to life, it is all that matters.
In this article, we have looked at various characters from video games to animes that you can portray with everyday clothing. Even if you do not have the necessary apparels for your character, they are easy to find in stores.
So, which characters are you most excited to dress up as? Tell us your easy cosplay projects down in the comments!