From September 15 to October 15, Gank creators from different regions and communities were encouraged to register, post, and share content for the campaign on their Gank accounts. The top earners from each region during this period would win an exclusive budget economy-class, round-trip ticket to the vibrant streets, stunning skylines, and rich culture of Singapore.
We've been keeping close tabs on our growing list of participants and earners. We've finally tallied the results, and are happy to announce our "Win a Trip to Singapore" Campaign WINNERS: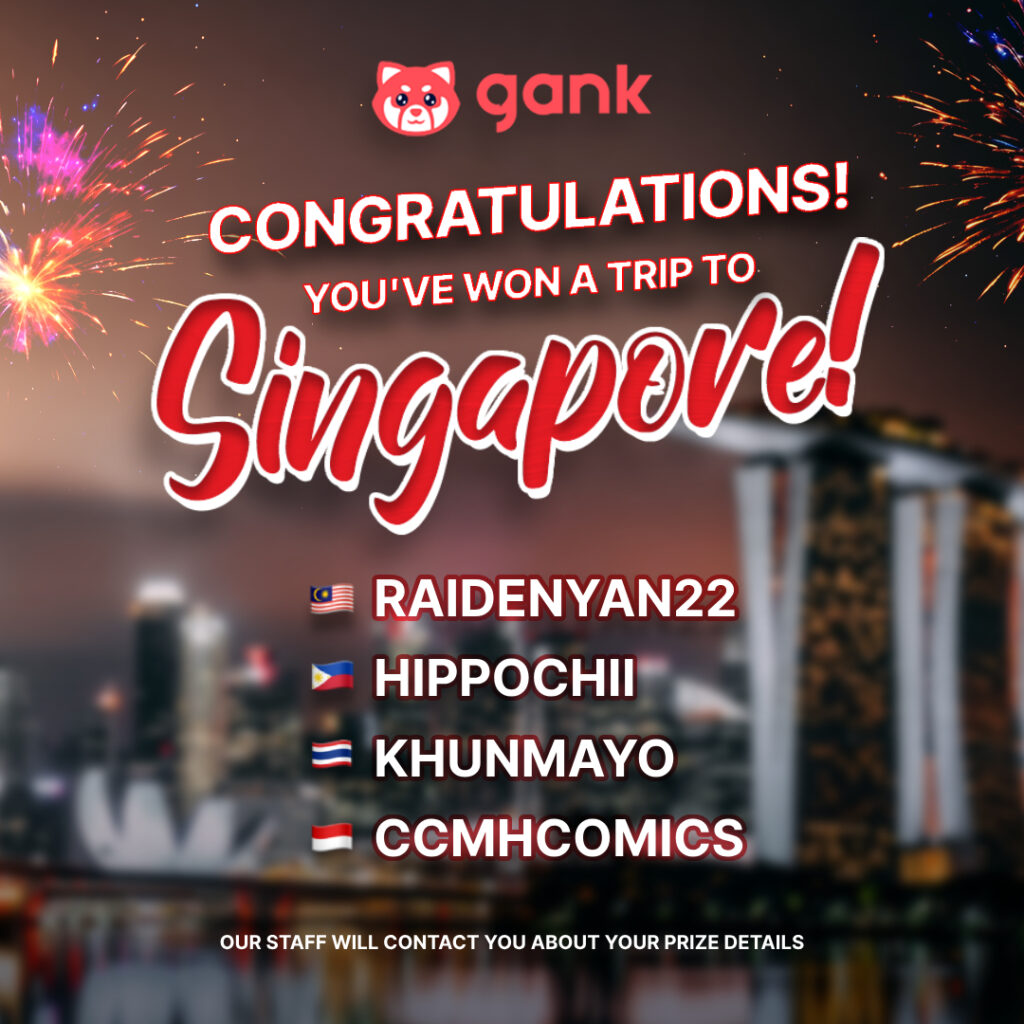 Malaysia
🥇 raidenyan22
Philippines
🥇 HippoChii
Thailand
🥇 Khunmayo
Indonesia
🥇 ccmhcomics
Congratulations! Please be on the lookout for a message from our staff, as they will be contacting you within the next fourteen (14) days with the complete details of your prize!
For complete campaign mechanics, please see the original post here. Stay tuned for more campaigns to come, and don't forget to register with Gank to participate.