You might encounter the term "IG mutual." But what does IG mutuals mean? On Instagram, "mutual" signifies that two users follow each other. Interestingly, "IG Mutual" is not an official term used by Instagram but rather a phrase coined by social media users. It is believed that the term "mutuals" originated from the social media platform Twitter.
Let's look at a complete explanation of what IG mutual is.
What Does IG Mutuals Mean?
IG Mutuals, short for Instagram Mutuals, are Instagram users who mutually follow each other. It's essentially a two-way connection where both users have chosen to keep tabs on each other's updates. This mutual connection reflects a shared interest, either in content or perhaps a personal connection, allowing users to keep their virtual fingers on the pulse of each other's Instagram activities.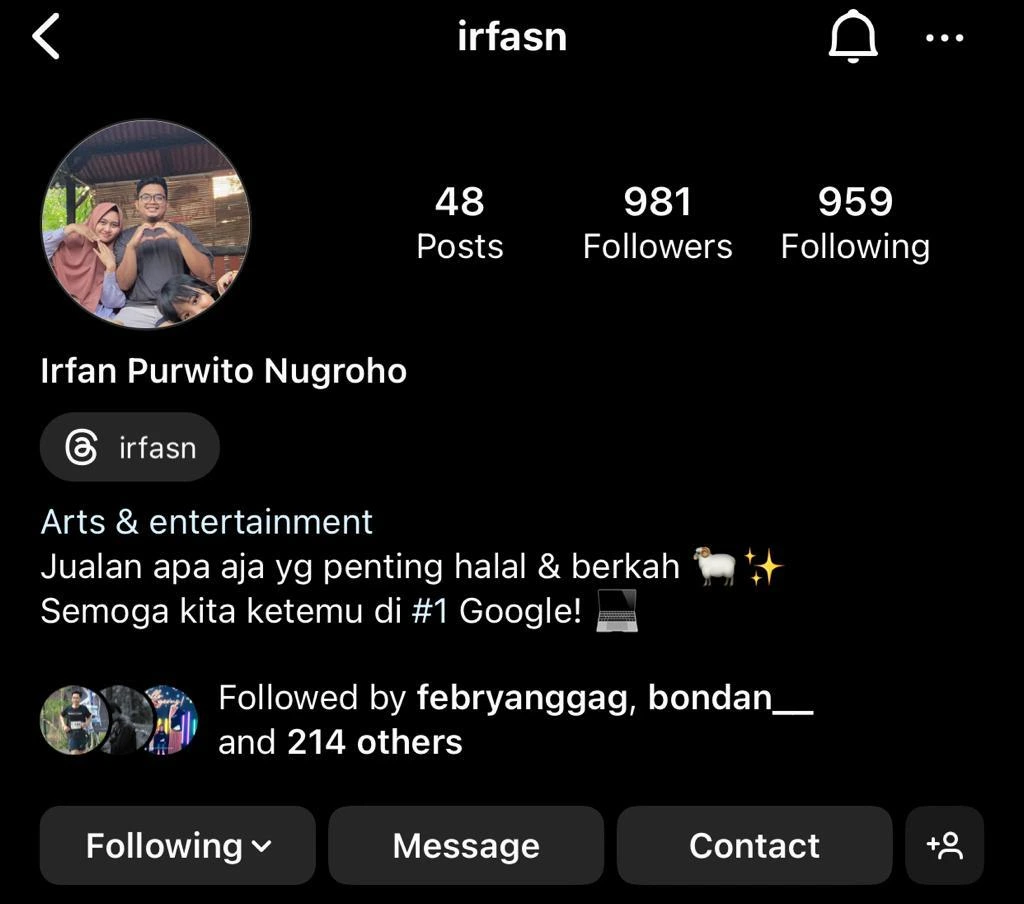 The concept of Instagram Mutuals revolves around reciprocity and engagement. It implies that there's a mutual appreciation for each other's content, and it often leads to increased interactions, such as likes, comments, and direct messages. IG Mutuals create a sense of community and support, transforming Instagram from a passive scrolling platform into an interactive and dynamic space.
Is IG mutuals official feature from instagram?
Instagram mutuals is not an official term or feature recognized by Instagram. It is a colloquial term used by users of the platform to refer to accounts that mutually follow each other. The concept of mutual followers or mutual friends on social media platforms, including Instagram, has been around since the early days of social networking.
Users on Instagram and other social media sites noticed that when they followed someone, there was a chance that the person they followed would also follow them back. This reciprocal action of following each other led to the informal use of terms like "mutuals" or "IG mutuals" to describe these connections.
How to See Your Instagram Mutual
To see your Instagram mutual followers, follow these steps:
Open the Instagram app on your device.
Go to your profile by tapping on your profile picture or your username at the bottom right of the screen.
Once on your profile, tap on the "Followers" count to see a list of users who are following you.
Look for profiles with a "Follows you" label next to their name. These are your mutual followers – accounts that follow you, and you also follow them back.
This way allows you to see mutual followers from your follower list individually. It's a simple approach to find users that follow you and are followed by you on Instagram.
Conclusion
In conclusion, IG Mutuals on Instagram signify a two-way connection between users, representing shared interests and reciprocal engagement. Understanding what IG Mutuals mean is crucial for leveraging the Instagram Mutual Feature to enhance your online presence.
By actively building and fostering these connections, you can create a supportive and engaged Instagram community that benefits both your personal brand and your followers. Know more Instagram feature by reading instagram carousel and how to hide likes on instagram article.
FAQ
How to see my IG Mutuals?
To view your IG Mutuals, go to your profile, tap 'Followers,' and then 'Mutual Followers.' This will display a list of users who follow you and are also followed by you.
What are the benefits of having IG Mutuals on Instagram?
IG Mutuals lead to increased engagement and visibility. They can help your posts reach a broader audience and create a sense of community and collaboration on the platform.
How can I identify IG Mutuals on someone else's profile?
Instagram makes it easy to identify IG Mutuals by adding a 'Mutual' label at the top of the profiles of users who follow you and are followed by you.
Is it Possible to Conceal Mutual Friends on Instagram?
No, you don't have the option to hide your mutual friends. While Instagram offers robust privacy features, mutual followers cannot be concealed, unless you set your account to private and restrict access to those who don't follow you.