As the digital world evolves, UGC creators have gained immense importance. They bridge the gap between brands and consumers by creating content that feels genuine and relatable. UGC creators hold the power to influence opinions, drive trends, and even impact purchasing decisions. Their ability to connect with their audience on a personal level adds an invaluable human touch to the online realm.
But what exactly is a UGC creator, and how can you become one? In this article, we'll delve into the world of UGC creators, their significance, benefits, and how you can embark on your journey to becoming a successful UGC creator.
What is UGC Creator?
A UGC creator, or User-Generated Content creator, is an individual who crafts compelling, original, and relatable content across various digital platforms. They harness their creativity to produce content that resonates with their audience, fostering engagement and community-building.
UGC creators play a pivotal role in shaping online narratives through their authentic contributions.
How Much Do UGC Creators Get Paid?
The pay for UGC creators can vary widely depending on factors such as experience, platform, and brand. According to ZipRecruiter, UGC creator jobs pay an average of $34-$76 per hour. However, some UGC creators may receive as little as $5 per video, while others may earn up to $125 per video if they are experienced.
On average, UGC creators charge $520 per project in 2023, but this number can vary depending on the platform.

ZipRecruiter
UGC creators may also receive free products and services as compensation for their work. Ultimately, the income of a UGC creator is dependent on brand deals, and it may take time to build a successful career in this field.
What's The Different With Content Creators?
Content Creators
Content creators are individuals who produce original content across various platforms, such as social media, blogs, videos, podcasts, and more. They might be professionals, influencers, or enthusiasts dedicated to crafting high-quality and engaging content for their audience.
Content creators often have a specific niche or area of expertise they focus on, and they actively develop their personal brand.
Key Characteristics of Content Creators:
Often have specialized skills or expertise.
May work independently or as part of a team.
Prioritize originality, creativity, and high-quality production.
Content creation might be their primary source of income.
May collaborate with brands, but their content is not exclusively about promoting products.
UGC Creators (User-Generated Content Creators)
UGC creators, on the other hand, are a subset of content creators. They focus on generating content that involves and engages the audience, often in collaboration with brands. UGC creators are typically everyday people who create content related to brands, products, or campaigns, sharing their experiences, reviews, or creative interpretations.
Key Characteristics of UGC Creators:
Often ordinary consumers, not necessarily professionals.
Create content that revolves around brands, products, or specific campaigns.
Content is relatable and genuine, reflecting personal experiences and opinions.
Content might be in response to brand challenges or calls for user-generated content.
UGC creators play a role in brand marketing by offering authentic endorsements and testimonials.
In essence, content creators encompass a broad spectrum of individuals generating content, whereas UGC creators are a specific subset focusing on co-creating content with brands and engaging in conversations around them.
Content creators can include professionals, influencers, artists, and more, while UGC creators are often everyday consumers who contribute to brand narratives and discussions.
Benefits of Being a UGC Creator
Creative Expression and Authenticity
Being a UGC creator allows you to express your creativity freely. You can share your unique perspectives, ideas, and stories, creating content that reflects your genuine self. This authenticity not only resonates with your audience but also sets you apart in a world of curated content.
Building Personal Brand and Online Presence
By consistently producing content aligned with your interests and expertise, you establish a personal brand that people recognize and trust. Your online presence grows as your content reaches wider audiences, positioning you as a credible source within your niche.
Establishing Meaningful Connections with Audience
One of the most rewarding aspects of being a UGC creator is the connections you forge with your audience. Your content can evoke emotions, spark discussions, and create a sense of community among your followers. This bond fosters loyalty and engagement that extends beyond the screen.
Famous UGC
Mariane Moroz is a Brazilian UGC creator and micro-influencer based in Ohio, USA. She is known for adapting her voice to various niches, including pets, health, wellness, and fitness. Unlike other UGC creators who have a presence on Instagram or TikTok, Mariane shares most of her content on LinkedIn
Here is the example of UGC Video created by Mariane Moroz:
Types of Content Produced by UGC Creators
UGC creators produce a diverse range of content that caters to their chosen platform and niche. This can include:
Social Media Posts and Captions: UGC creators often share posts on platforms like Instagram, Facebook, Twitter, and more. These posts can range from personal anecdotes and experiences to insightful captions that accompany images or videos. The content might include product reviews, lifestyle updates, motivational messages, and relatable stories that connect with their audience.
Videos and Vlogs: Video content is a significant part of a UGC creator's repertoire. They may create vlogs (video blogs) that offer a glimpse into their daily lives, share travel experiences, or provide tutorials on various subjects. Video content allows UGC creators to engage with their audience visually and audibly, creating a more immersive experience.
Blog Posts and Articles: Some UGC creators venture into long-form content by writing blog posts or articles. These written pieces can delve deeper into their thoughts, opinions, and experiences. Blog posts often cover a wide range of topics, from product reviews and how-to guides to personal reflections and informative articles.
Visual Art and Designs: UGC creators with artistic inclinations often produce visual content, such as illustrations, digital art, photography, and graphic designs. Their creativity shines through in visual mediums, allowing them to convey messages, emotions, and ideas through imagery.
Challenges and Trends Participation: UGC creators frequently participate in online challenges and trends. Whether it's a dance challenge on TikTok or a hashtag campaign on Instagram, they embrace these trends and create content that fits within the trend's context. This participation increases their visibility and engagement within the online community.
Reviews and Testimonials: UGC creators are known for their authentic reviews and testimonials. They share their opinions on products, services, and experiences, helping their audience make informed decisions. These reviews hold weight due to their genuine nature.
Creative Interpretations: Some UGC creators take a creative approach by reimagining brand-related content in their unique style. This can include creating fan art, remixing content, or producing parodies that resonate with their audience.
Storytelling and Personal Experiences: Storytelling is a powerful tool in content creation. UGC creators often share personal anecdotes, life experiences, and narratives that their audience can relate to. These stories build connections and evoke emotions.
Educational Content: UGC creators also offer educational content, sharing their expertise in various fields. This can include how-to guides, tutorials, and informative posts that teach their audience valuable skills or insights.
Why Do Brands Love UGC Creators?
Brands recognize the power of UGC creators in promoting their products and services. UGC creators offer a genuine endorsement that resonates with their audience. This organic promotion often feels less like an advertisement and more like a recommendation from a friend, boosting brand credibility and trust.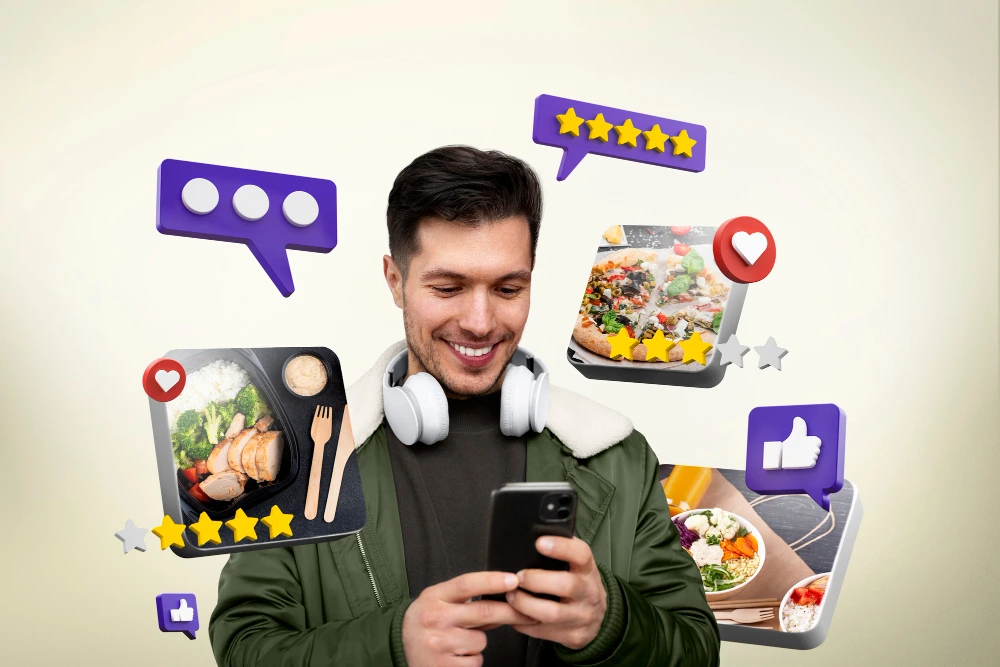 Here are the specifics of why brands have developed a strong affinity for UGC creators:
Authenticity and Credibility: UGC creators provide authentic endorsements and testimonials. Their content reflects genuine experiences, opinions, and emotions, making it more relatable and trustworthy for other consumers. This authenticity enhances the credibility of a brand's products or services.
Relatability: UGC creators are often regular consumers, similar to the brand's target audience. This relatability helps brands connect with consumers on a personal level, creating a sense of camaraderie and understanding.
Peer Influence: Consumers tend to trust recommendations from peers more than traditional advertisements. UGC creators essentially become peer influencers, influencing the purchasing decisions of their followers through their authentic content.
Human Touch: UGC creators humanize brands by adding a real human element to marketing campaigns. This personal touch resonates with audiences and breaks down the barrier between brands and consumers.
Diverse Perspectives: UGC creators come from various backgrounds, cultures, and demographics. This diversity allows brands to showcase their products or services from different perspectives, appealing to a broader range of potential customers.
Cost-Effectiveness: Collaborating with UGC creators can be more cost-effective than producing elaborate marketing campaigns. Brands can leverage the creators' content without investing extensive resources in content creation.
Community Building: UGC creators foster a sense of community around a brand. Their content sparks conversations and interactions among consumers, creating a supportive and engaged community.
Viral Potential: Engaging UGC creators can lead to viral content. If a UGC creation gains traction, it can rapidly spread across social media platforms, significantly increasing brand visibility and engagement.
Content Variety: UGC creators produce a diverse range of content formats, from reviews and unboxings to tutorials and creative interpretations. This variety enriches a brand's content strategy, keeping it fresh and engaging.
Long-Term Relationships: Building relationships with UGC creators can lead to long-term partnerships. These partnerships offer consistent exposure and advocacy, as creators continue to share content and experiences related to the brand over time.
In essence, brands love UGC creators because they provide an avenue for authentic, relatable, and influential content that resonates deeply with consumers. By tapping into the power of UGC creators, brands can forge meaningful connections and foster brand loyalty in a way that traditional advertising methods often struggle to achieve.
How to Become a UGC Creator
Becoming a UGC creator is a rewarding journey that involves a mix of creativity, consistency, and community engagement. By following these steps and staying true to your unique voice, you'll be well on your way to creating impactful content and building a dedicated audience that resonates with your passion and expertise.
1. Discovering Your Passion and Niche:
Identify what you're passionate about and what topics resonate with you.
Determine your niche – a specific area or theme you want to focus on. This could be fashion, travel, fitness, beauty, DIY, technology, or any other subject that aligns with your interests.
2. Choosing the Right Platforms:
Research and choose the social media platforms that align with your niche and where your target audience is most active. Popular platforms include Instagram, TikTok, YouTube, Twitter, and Pinterest.
3. Creating High-Quality User-Generated Content:
Originality and Authenticity: Create content that reflects your genuine personality and experiences. Authenticity is key to building a loyal audience.
Choosing Content Formats: Experiment with various content formats such as photos, videos, stories, reels, and more. Tailor your content to each platform's strengths.
4. Leveraging Various Content Formats:
Photos and Imagery: Capture high-quality photos that are visually appealing and resonate with your niche.
Videos and Reels: Create engaging short videos, tutorials, behind-the-scenes clips, and entertaining reels that showcase your expertise.
Written Content: Craft engaging captions, blog posts, or articles that provide value and insights related to your niche.
5. Growing Your Audience and Engagement:
Consistency: Regularly post content to keep your audience engaged and attract new followers.
Engagement: Respond to comments, messages, and interactions from your audience. Building relationships fosters a sense of community.
Hashtags and Keywords: Use relevant hashtags and keywords to increase the discoverability of your content.
6. Building Community Relationships:
Engage with Others: Interact with fellow creators and your followers by liking, commenting, and sharing their content.
Collaborations: Collaborate with other creators to reach new audiences and create diverse content.
7. Utilizing Social Media Strategies:
Posting Schedule: Develop a consistent posting schedule that aligns with your audience's online habits.
Storytelling: Share personal stories, experiences, and insights to connect on a deeper level with your audience.
8. Growing Your Audience and Engagement:
Consistency: Regularly post content to keep your audience engaged and attract new followers.
Engagement: Respond to comments, messages, and interactions from your audience. Building relationships fosters a sense of community.
Hashtags and Keywords: Use relevant hashtags and keywords to increase the discoverability of your content.
9. Growing Your Audience and Engagement:
Consistency: Regularly post content to keep your audience engaged and attract new followers.
Engagement: Respond to comments, messages, and interactions from your audience. Building relationships fosters a sense of community.
Hashtags and Keywords: Use relevant hashtags and keywords to increase the discoverability of your content.
10. Tools and Resources for UGC Creators:
Content Creation Tools: Use editing software, graphic design tools, and apps to enhance the quality of your content.
Learning Platforms and Courses: Explore online courses, webinars, and resources to improve your content creation skills.
Collaboration Opportunities: Participate in campaigns and collaborations offered by brands to expand your reach and visibility.
5 Tips for Getting Paid as a UGC Creator
Getting paid as a UGC (User-Generated Content) creator requires a combination of strategic thinking, professionalism, and effective negotiation skills. Here are five specific tips to help you monetize your UGC content creation and turn your passion into a source of income:
1. Demonstrate Your Value:
Quality Content: Showcase the quality and creativity of your content through your portfolio. Brands are more likely to invest in creators who consistently produce visually appealing and engaging content.
Engagement Metrics: Highlight your engagement rates, including likes, comments, shares, and impressions. These metrics demonstrate your ability to connect with and influence your audience.
2. Establish Your Rates:
Research Industry Standards: Research what other UGC creators with similar audience sizes and engagement levels are charging for collaborations. This will give you an idea of the competitive rates in your niche.
Consider Your Effort: Factor in the time, effort, and resources you invest in creating content. Don't undervalue your work.
3. Create a Professional Pitch:
Media Kit: Create a media kit that includes your statistics, content examples, audience demographics, and previous collaborations. A well-organized media kit helps brands understand your value at a glance.
Tailored Proposals: Customize your proposals based on the brand's objectives and target audience. Explain how your content aligns with their goals and why you're the perfect fit.
4. Negotiate Effectively:
Be Open to Discussion: While it's important to know your worth, be open to negotiation. Brands might have budget constraints or alternative compensation options, such as providing products.
Offer Value: Emphasize the value you bring to the collaboration. Explain how your content can drive engagement, increase brand visibility, and influence purchasing decisions.
5. Build Relationships:
Focus on Long-Term Partnerships: Establishing ongoing relationships with brands can lead to more consistent income. Brands appreciate creators who are reliable, professional, and deliver results.
Deliver on Promises: Once you've secured a collaboration, ensure you deliver high-quality content that meets the brand's expectations. Consistently meeting or exceeding expectations strengthens your reputation.
Incorporating these tips into your approach as a UGC creator can significantly increase your chances of getting paid for your content. Remember that professionalism, transparency, and a genuine passion for your niche are key to building a sustainable income as a UGC creator.
UGC Creator Trends in 2023
In 2023, several trends might be influencing UGC creators:
Short-Form Video Dominance: Platforms like TikTok and Instagram Reels were already on the rise by 2021, and this trend likely continued. Short-form videos are becoming the preferred way for creators to engage their audience due to their snackable and shareable nature.
Livestreaming: Live video streaming allows creators to interact with their audience in real-time. This trend was gaining traction as it offers a sense of authenticity and direct engagement that traditional pre-recorded content might lack.
Niche Communities: Creators are focusing on building communities around specific niches of interest. Catering to a smaller but highly engaged audience can lead to more meaningful interactions and loyal followers.
Authenticity and Transparency: Audiences increasingly value authenticity and transparency from creators. Creators who showcase their real lives, struggles, and behind-the-scenes moments tend to resonate more with their viewers.
Sustainability and Social Impact: In 2023, there might be a heightened awareness of environmental and social issues. Creators who align themselves with causes and use their platforms for positive change could gain popularity.
AR and VR Integration: As augmented reality (AR) and virtual reality (VR) technologies advance, creators might explore new ways to incorporate these immersive experiences into their content.
E-commerce Integration: If this trend continued, creators might use their platforms not only for content creation but also for selling products directly to their followers. Social commerce and influencer marketing were becoming more intertwined by 2021.
Platform Diversity: Creators might be expanding beyond traditional platforms to newer, emerging ones, depending on where their target audience is most active.
Cross-Platform Promotion: Collaborations and cross-promotions between creators from different platforms could be a trend, allowing them to tap into each other's audiences.
AI and Automation: Automation tools could assist creators in various aspects of content creation, from video editing to content scheduling, allowing them to focus more on creativity and engagement.
Conclusion
The role of UGC creators in the digital landscape continues to flourish, impacting the way we consume content and engage with brands. If you're an aspiring UGC creator, 2023 holds immense potential for your creative journey. Embrace your passions, leverage the power of authenticity, and foster connections that transcend screens.
FAQ
How do I maintain consistency in content creation as a UGC creator?
Creating a content calendar and setting achievable goals can help you stay consistent. Additionally, batch content creation and scheduling tools can streamline the process.
Are there any risks associated with using copyrighted material in UGC?
Using copyrighted material without permission can lead to legal issues. It's essential to either create original content or ensure proper licensing for any material you incorporate.
What role do hashtags play in UGC creator's success?
Hashtags can significantly increase the discoverability of your content, helping you reach a wider audience and connect with like-minded individuals.
How can I effectively measure the impact of my UGC creations?
Engagement metrics like likes, comments, shares, and follower growth are indicators of your content's impact. Monitoring these metrics helps you gauge your audience's response and adjust your strategy accordingly.