How much is the cost of cosplaying? If you are new to cosplay or are looking to make cosplay a hobby, you may be wondering:
Is cosplay expensive? Or, why is cosplay so expensive?
The truth is, if you are interested in cosplaying, it's always important to be mindful of the true cost of cosplaying (costume, travel, event fees, etc.), and carefully consider ways to minimize costs.
As a content creator, you may think expensive cosplay costumes that are custom-made are the only way to create eye-catching videos and images. However, there are a number of ways to create stunning content without investing in a costly costume.
Likewise, you may be worried that with all the costs involved, you won't be able to afford to have a fun time or have a good enough costume that is "worthy" of creating great content.
However, these common fears aren't the case! You don't need to spend tons of money to have fun cosplaying or create amazing content your followers will love. In this article, you'll learn what to be aware of when it comes to costs involved in cosplaying, and effective ways to budget.
Table of Contents
Cosplay Supplies
Depending on the complexity of your cosplay costume can impact the cost you spend on cosplay supplies. Supplies such as makeup products, fake tattoos, and more (depending on your character) can add up if you already don't have the supplies.
Props and Wigs
When taking into account the total cost of your cosplay costume, don't forget to include costs for props and wigs.
Certain props, depending on your character, can really make or break your look! However, there are plenty of cost-effective ways to find props and wigs on a budget.
For props, try looking around your house, making the prop yourself, or thrifting to find the props you need to complete your look. If the props you need to complete your look are more complex and require much time and effort to make yourself, consider simply going to a cosplay store to buy the prop already made.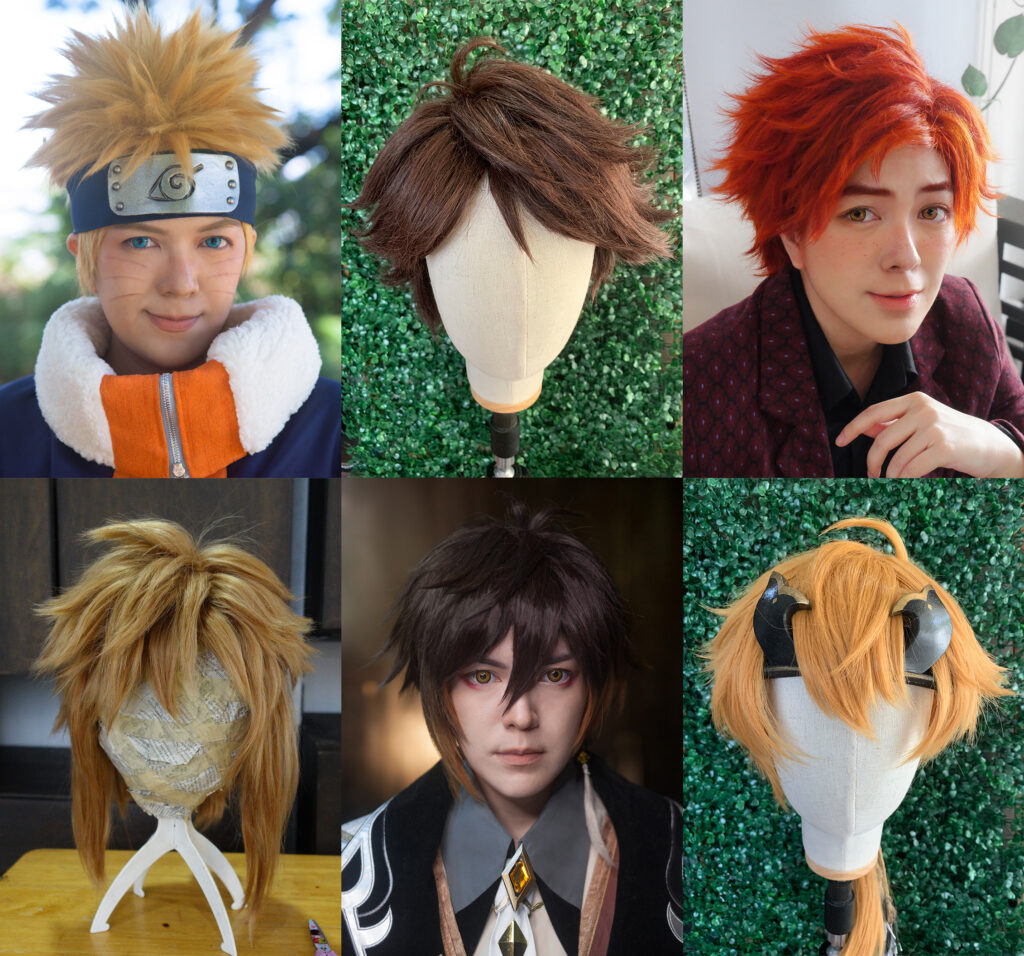 For wigs, depending on your character's hair color, you may be able to skip out on a wig and use your own hair in a specific hair style (i.e. braids, part your hair differently, pigtails). That being said, if you do need a wig to complete a look, understand that higher quality wigs do come at a cost. However, you can find some more basic wigs for cheap. You can check out BehindInfinity for tips and tricks on wig styling.
Ultimately, there's a fine line between cutting costs and compromising on the quality of your cosplay costume. In order to make a great costume that looks good in photos and videos, you don't need to spend lots of money. However, understand that if your cosplay costume does require lots of intricate props and a particular wig, this can become expensive.
Who Should You Cosplay?
Therefore, carefully take into consideration your cosplay to pick a character that won't require tons of cost on props. Be aware of your budget upfront (for example, having a max budget being under $100), and pick a character that you know you can stay within your budget.
Sewing and Fabric
Making your cosplay costume can be a great way to potentially cut costs on your look. However, just because you make your costume yourself doesn't mean it's free! But this will help you lessen the cost of cosplaying.
Sewing and fabric costs can add up, especially if you don't have the tools upfront. If you are looking to make your costume yourself, besides the fabric and any embellishments you'll need to make the costume, you'll need tools to make the costume.
For instance, some sewing supplies you might need include:
Sewing machine
Needles
Dress Form
Scissors
Pins
…and more!
As a result, think carefully about your costume. Yes, it may look cool when shooting content to have a custom-made costume you made yourself. However, if you don't have the proper sewing supplies, time, and skill to make a great costume, consider picking a costume made of items you can find around your house.
Travel Expenses
When calculating the cost of cosplaying, you need to take travel expenses into consideration. Many cosplayers only wear costumes at conventions. Therefore, this means you'll have to factor into costs to travel to the event.
Depending on how far the convention is and your personal situation, consider using a bus, train, driving, or flying to get to the convention. If you are driving, take into consideration the cost of gas to get there.
If you don't have a car, public transportation options (if possible) likely are the next most affordable options. And, flying (if the event is far away) would be the most expensive travel option.
Therefore, consider going to conventions closest to your home to cut down on travel costs.
Entry Fees, Accommodations, and Meals For Conventions
If you are going to a cosplay event, you most likely will have to pay an entry fee. The cost of a convention will vary greatly from event to event. For instance, a convention in a major city is likely to have much higher entry fees than a local cosplay convention closer to home.
If you are traveling a great distance to the event and would require lodging, accommodations are another added cost to consider. Hotel costs can add up quick, especially if your staying in a major city.
Therefore, a substantial way to cut costs is by choosing an event close to home so you don't have to pay for accommodations or hefty entry fees.
You'll also want to take into consideration meals during the event. Consider packing some snacks that you can leave in your car, if traveling by car.
Frequently Asked Questions – The Cost Of Cosplaying
Is it cheaper to make your own cosplay?
Making your own cosplay isn't necessarily the cheapest option for finding a cosplay costume. This is because there are costs for fabric, tools, and the actual time and effort to make the costume itself.
Therefore, finding a simple closet costume that you can just gather together from what you already own is likely the cheapest cosplay costume alternative.
How expensive is cosplay? And how much is the cost of cosplay for starters?
The price of cosplay varies greatly. For instance, choosing to do a simple costume and going to a convention close to home will significantly cut costs.
However, if you do want to have a high-quality, custom-made costume and go to a well-known convention in a major city, expect that you will likely be paying a lot more money.
Therefore, instead of wondering: why is cosplay so expensive?
Pick apart all the decisions you can make to easily cut costs (i.e. opt for a simpler costume, event closer to home, etc.).
Takeaway: Is Cosplay Expensive?
Cosplaying can be relatively inexpensive in some instances; however, cosplay can also turn into a costly hobby if you don't set a clear budget for yourself.
Having an expensive cosplay costume isn't the grounds for having a fun experience at a convention or creating quality content for your followers.
There are a number of ways to cut costs while still being able to have an enjoyable time at a convention. From choosing a simpler costume made of items found around your house, to choosing to travel to an event closer to home, if you plan ahead and are mindful of costs to look out for, you can stay within your budget while still making great content and many fun memories!