With over 30,0000 amazing creators here on Gank, it can sometimes be overwhelming to decide which new content creator you should follow. That's why we're releasing our Gank Most Wanted April 2023 edition to help shine a light on creators who may not be on your radar but certainly deserve a follow.
This is not a comprehensive list by any means but simply top-of-head content creator recommendations for this month.
So without further ado, here are some creators you should check out before the month is out.
Gank Most Wanted (Country Picks)
Gank's country teams are immersed in content creation culture. They interact with our content creators on a daily basis and have a good eye for spotting exciting talents. These are just some of their recommendations for content creators we should be keeping an eye on.
Lykable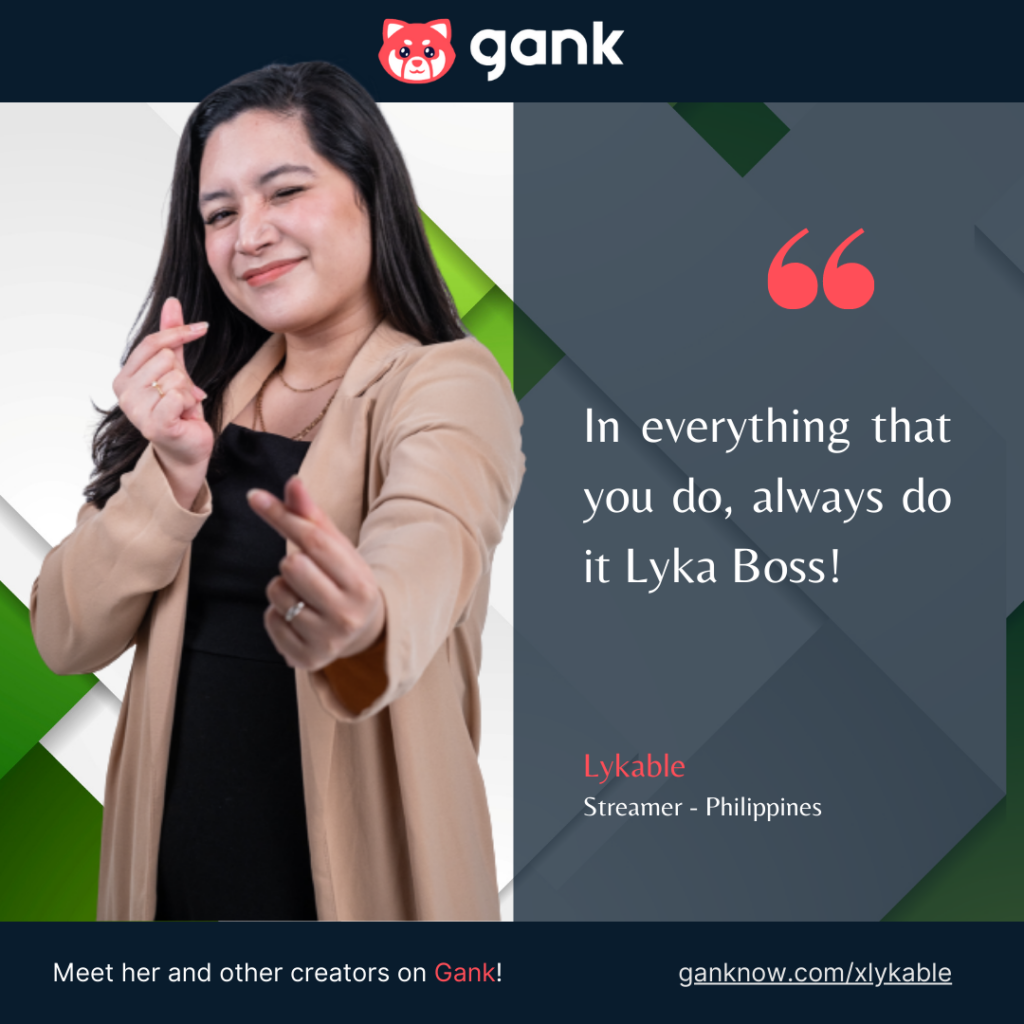 The multi-talented steamer extraordinaire, Lykable, is one of our Gank Most Wanted Creators this month. Not only does she play a mean game of Valorant but she also dabbles in art. How awesome is that?!
Hunghang Flashbacks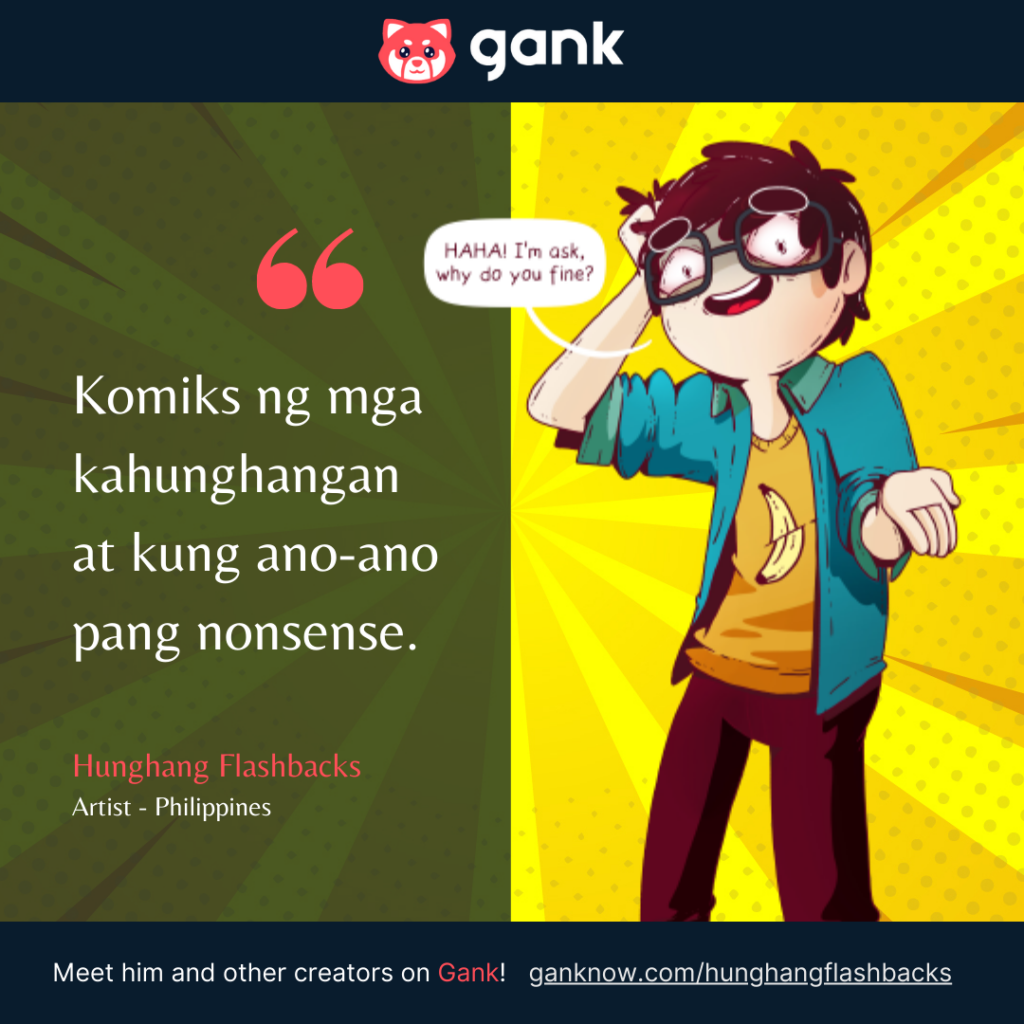 Hunghang Flashbacks is a popular comic artist in the Philippines known for his unique art style and impeccable wit. Drop by his Gank Profile and commission him to draw you as one of the hunghang characters! You won't be disappointed.
#KendyLife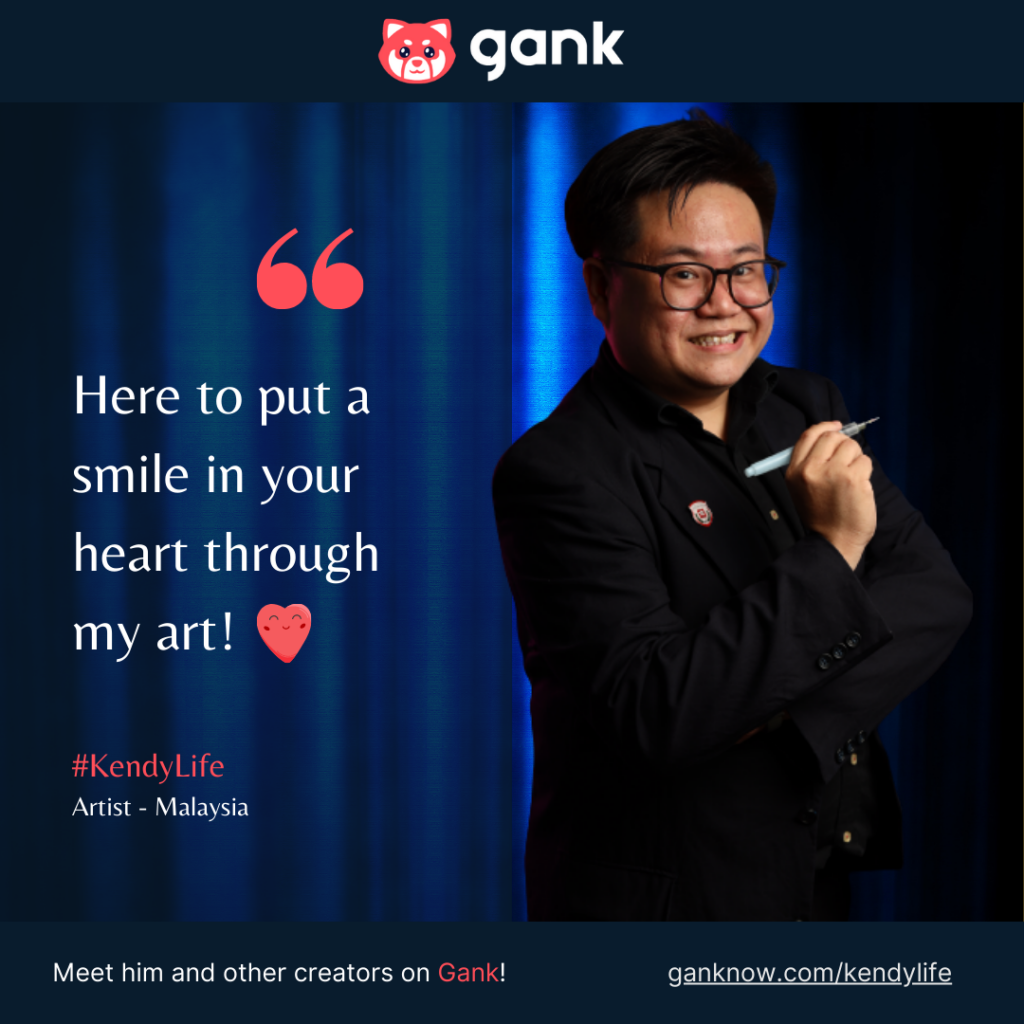 An extremely talented Malaysian artist among Gank's impressive roster, #KendyLife deserves a spot in Gank Most Wanted this month. He recently came out with a cute coloring book that is sure to guarantee hours of entertainment.
#Sunny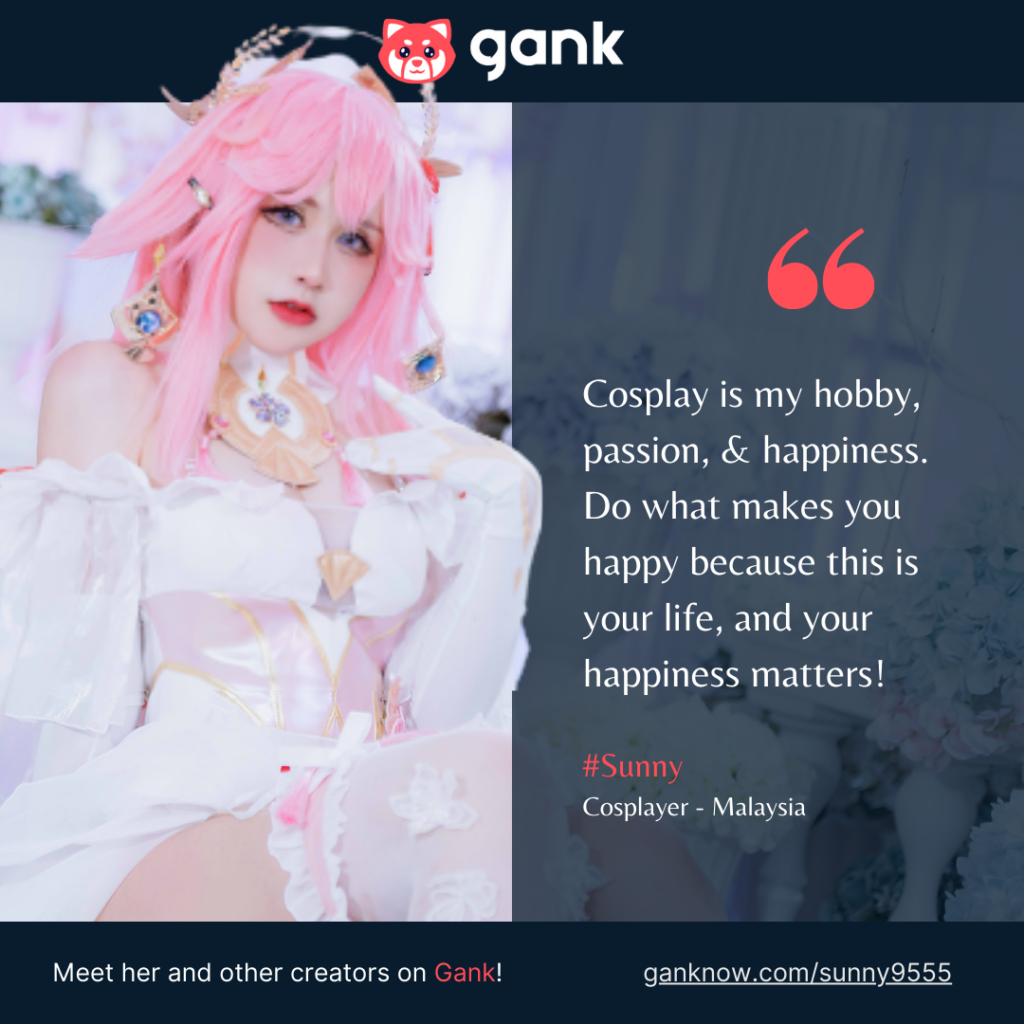 A ray of sunshine to brighten up everybody's day, #Sunny is always ready with beautiful cosplay. She has some really cool photosets on the platform, be sure to check them out on Gank!
Colonel Aki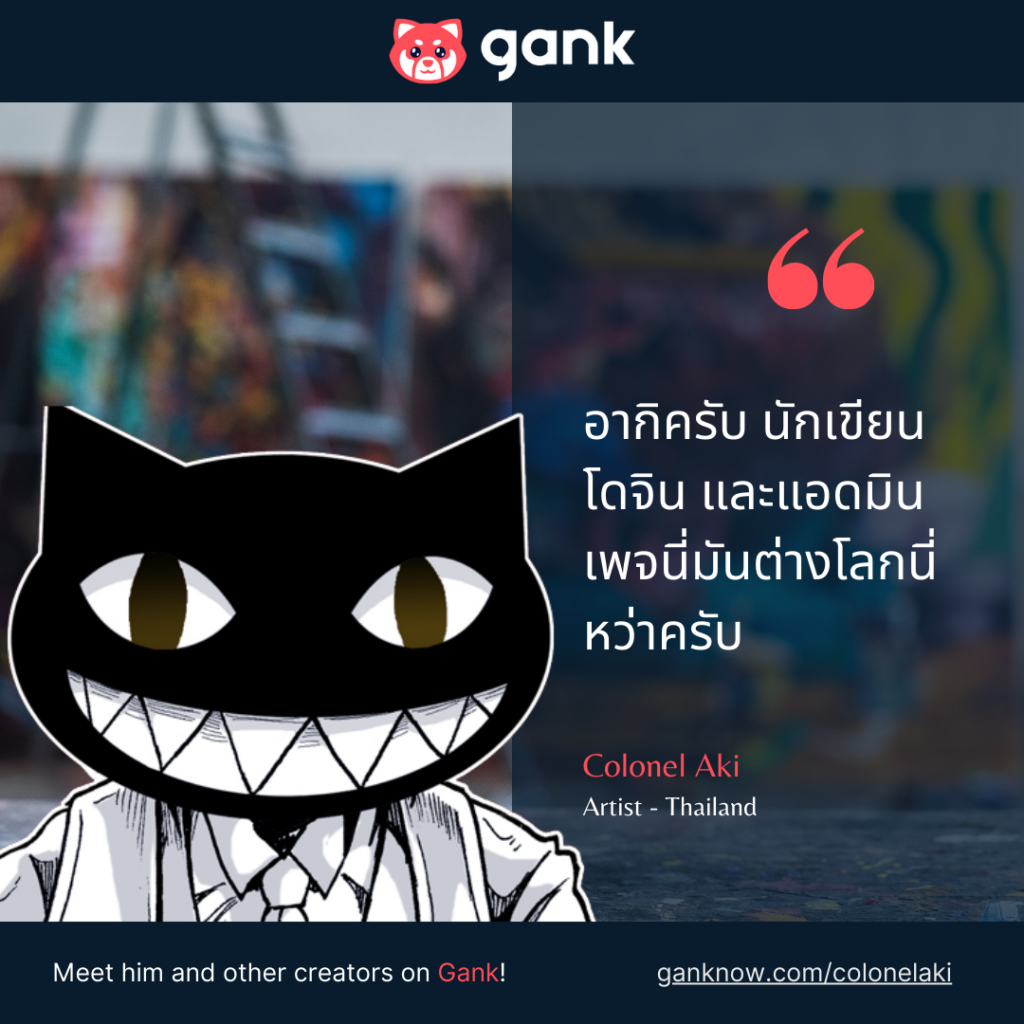 Colonel Aki is quite the artist! He specializes in illustration and Manga and creates awesome fan art and comics on his profile.
Jasperz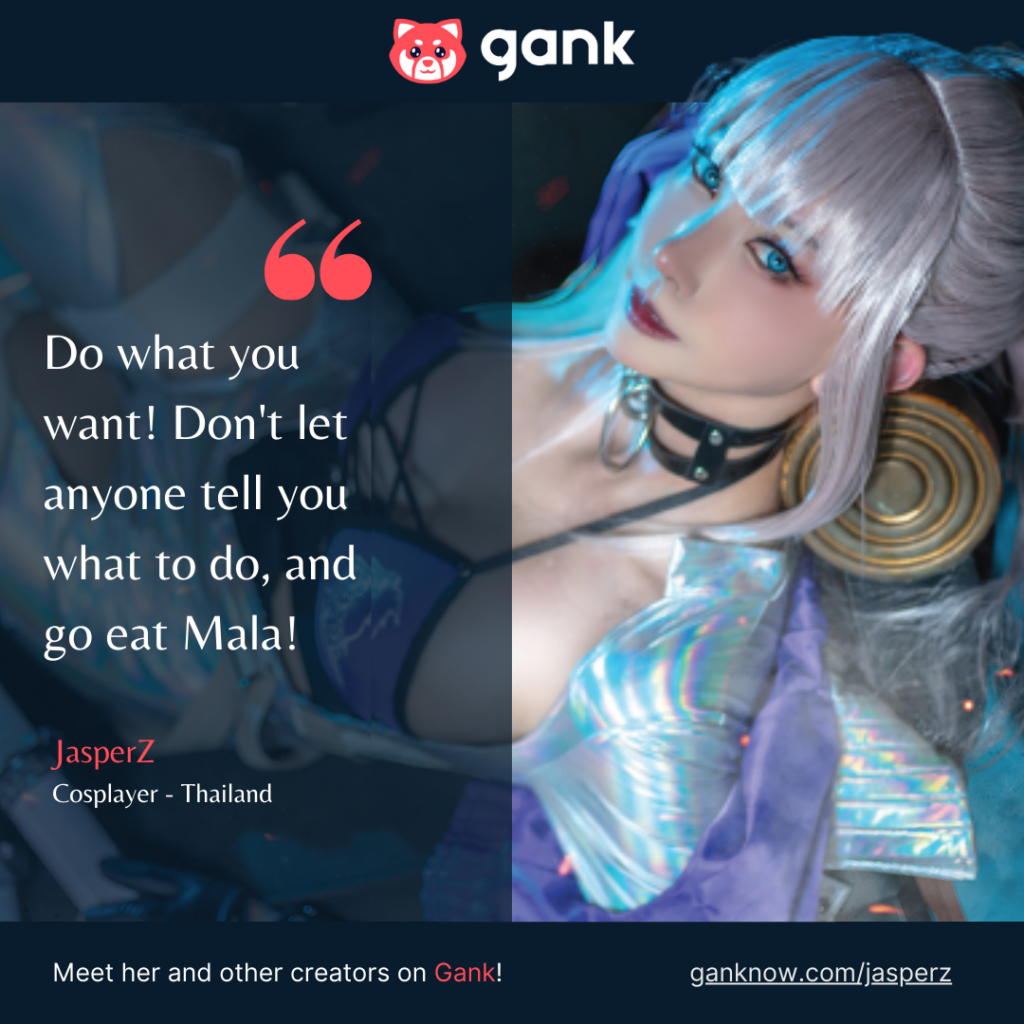 You can't talk about the cosplay scene in Thailand and not mention the alluringly confident JasperZ. She's always a sight for sore eyes with her amazing cosplays.
RueNetta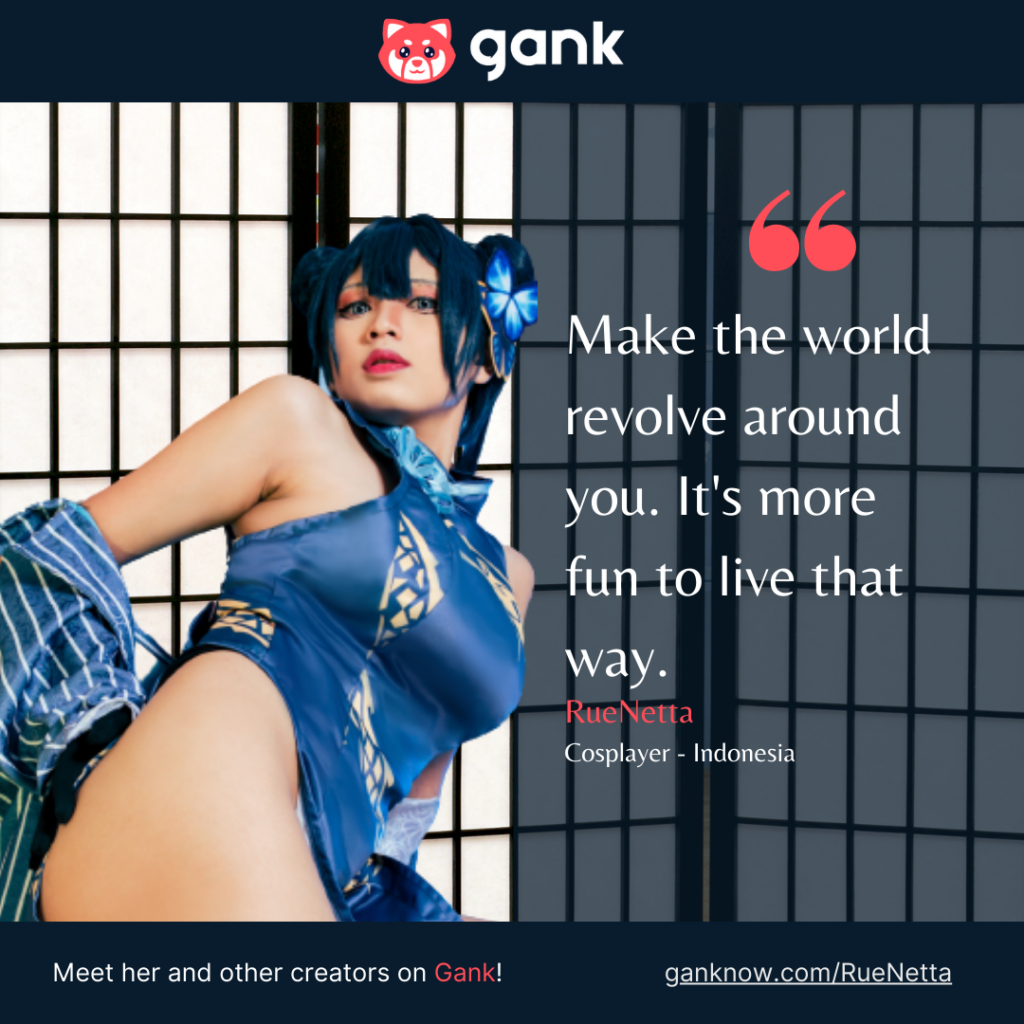 Oozing with appeal, RueNetta is quite a head-turner, and she knows it. This cosplayer and costume designer from Indonesia has been drawing eyes to her on the platform, and we can see why!
Batxandr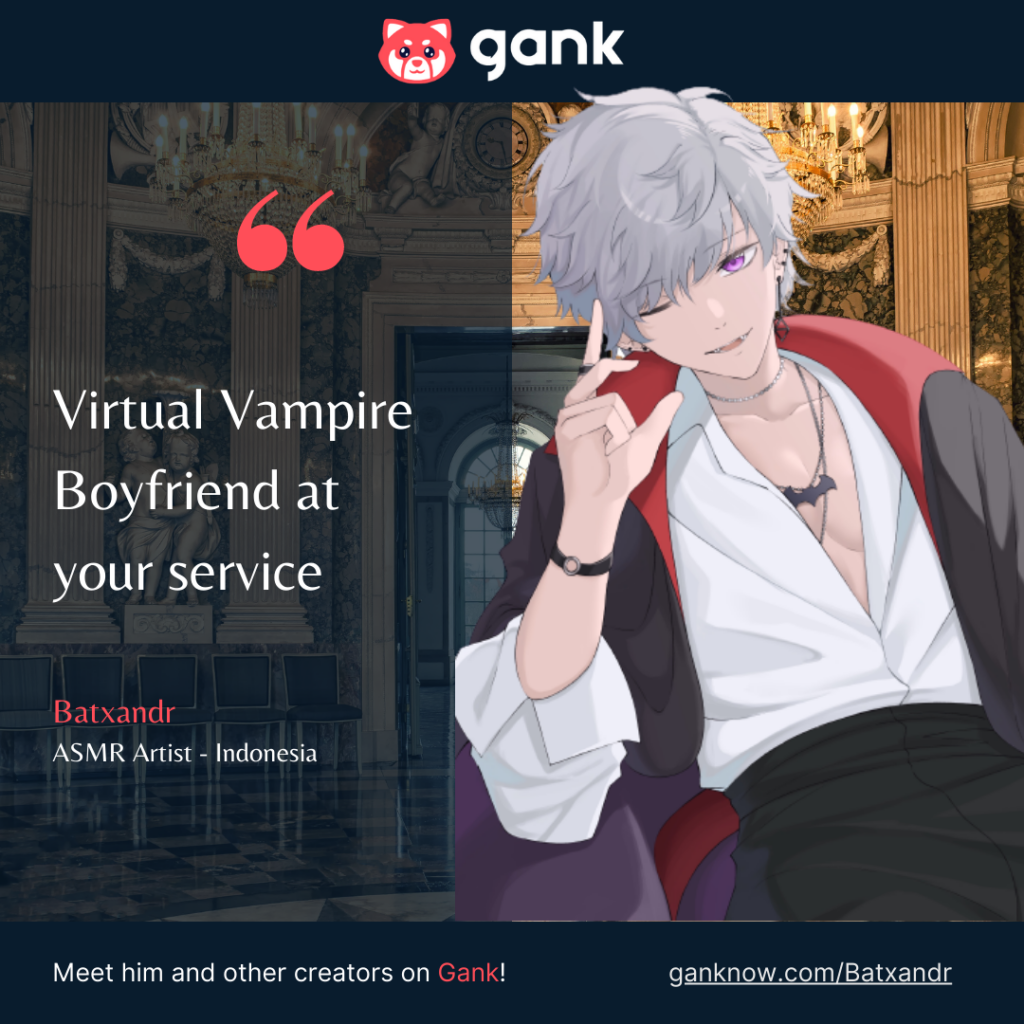 Very few things sound smoother than Batxandr whispering sweet nothings to you ASMR style. Experience that tingly sensation for yourself as you listen to our favorite Virtual Vampire Boyfriend!
Read : How To Become A Game Streamer
Gank Most Wanted (Staff Picks)
Of course, we at the Gank Content Team have our own favorite creators and we'd like to share with you our Staff Picks who inspire us in every single piece of content that we create.
Awie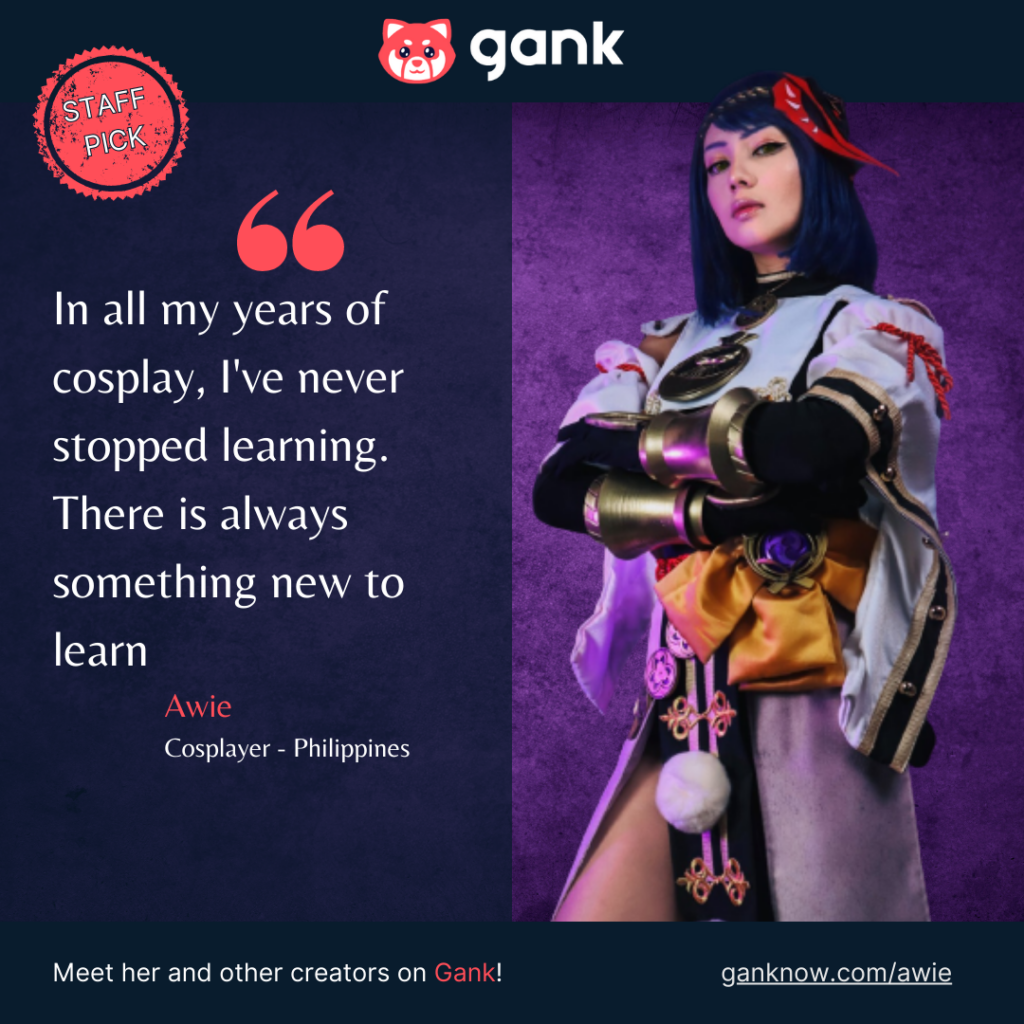 Our first staff pick is the incredibly talented cosplayer, Awie! It's amazing how she transforms into different characters through cosplay no just through her costumes but also through the way she carries herself. You've got to experience it for yourselves!
KYUBEE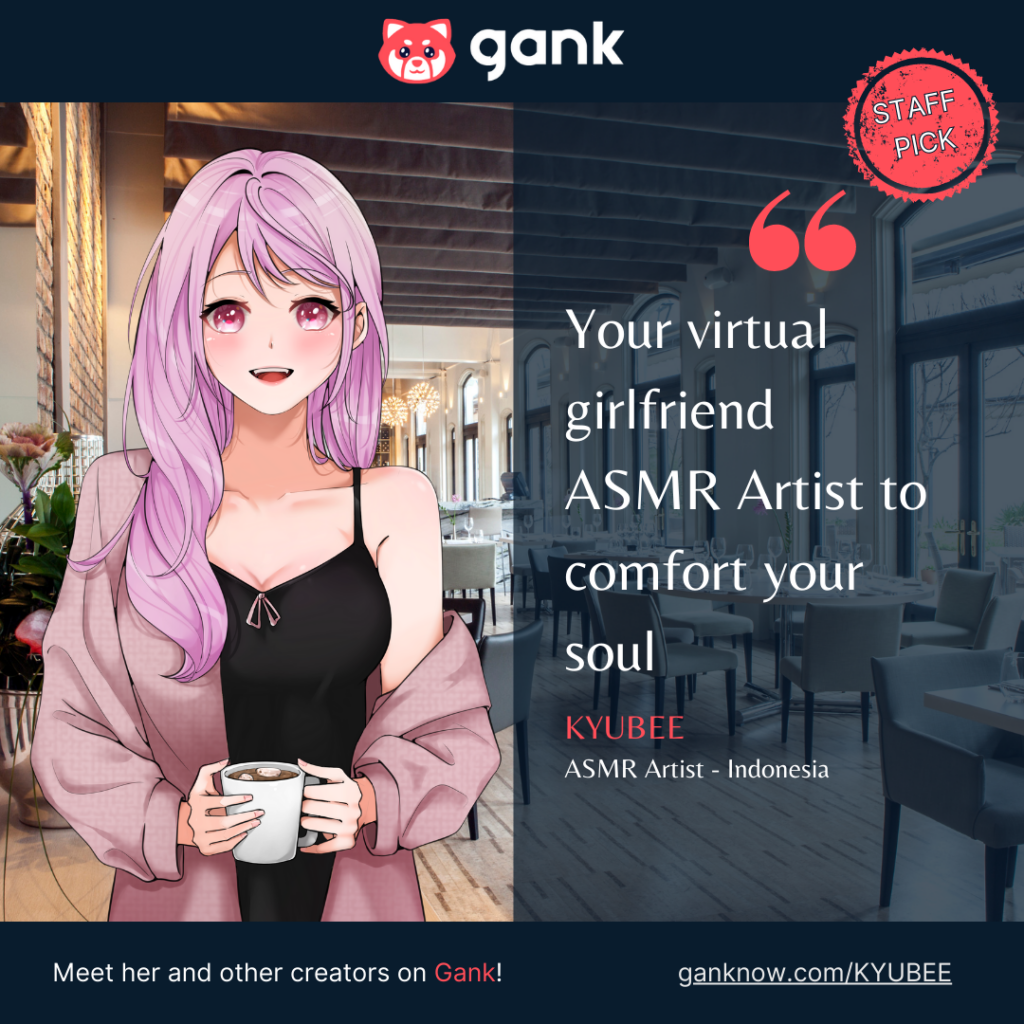 KYUBEE is an awesome ASMR artist from Indonesia whose voice can seemingly cure any ailment. That's right! Her ASMR content is that comforting. Do yourself a favor and giver her content a try.
Kanemu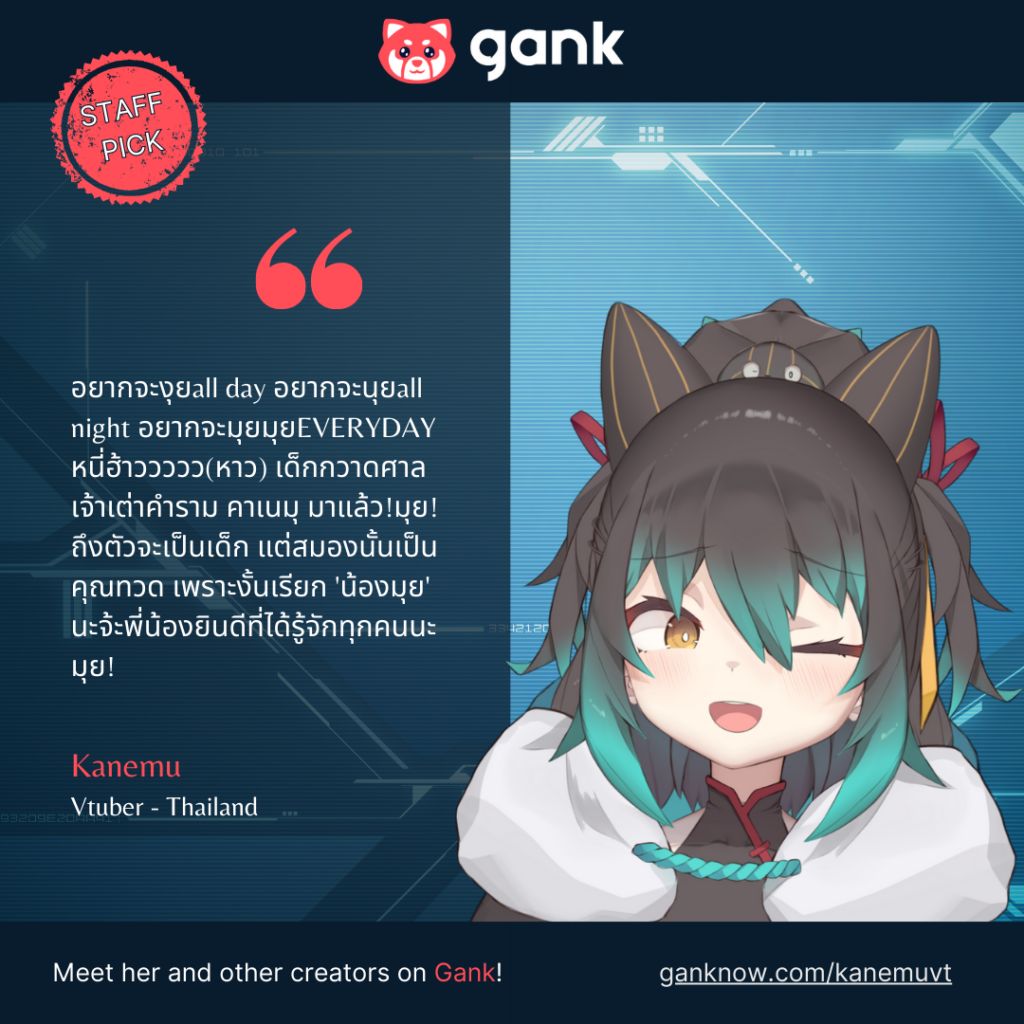 Kanemu is an adorable and a bit mischievous Vtuber from Thailand. We often find ourselves glued to our monitors when watching her content. She's quite the character and we're sure you'll love her too!
Earnies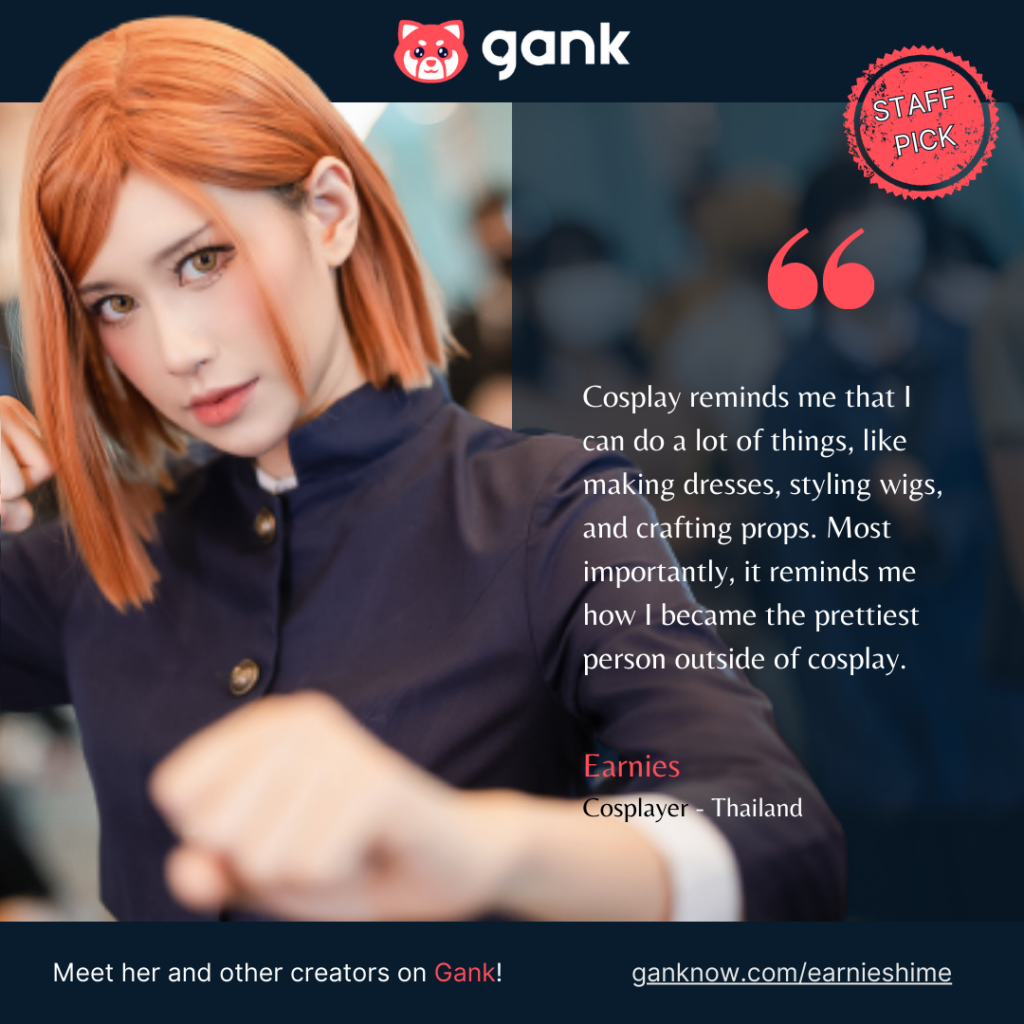 Our last staff pick, but most certainly not the least, is Earnies who is a cosplayer from Thailand. We personally love how she engages with her supporters over on Gank. She definitely knows how to make her fans feel special.
Read : How to Make Money as A Content Creator
Wrap-up
That's it for this month's edition of Gank Most Wanted! We hope you enjoy these content creators as much as we did. Do you think we missed anyone? Let us know in the comments section below and they might just get a feature in future Gank Most Wanteds!
There's a wealth of talent out there for you to discover and our recommendations are only a drop in the proverbial bucket. Keep looking and keep supporting! 'Til next time!