Hello everyone! This is our first-ever creator feature! It was always something we wanted to do, to share stories of content creators on Gank through casual interviews. Through our Creator Feature interviews, you can finally get to know your favorite content creators more on a personal level and have a glimpse of a content creator's journey.
We hope that with the stories our content creators share, we can inspire everyone to pursue and attain some of life's fulfillment through content creation. Let us start off the creator feature series with one of our favorite quotes:
Create because it's fun.
Create because it helps people.
Create because it gives you a sense of accomplishment.
Create like nobody's watching and you might be surprised how many do.

– Matt D'Avella, Netflix filmmaker, YouTuber & entrepreneur
Tell us about your journey and how it started?
I'm honestly new to the platform too! So I know sometimes it's really overwhelming and confusing when you're on a start to a new journey and seeing people who're already far beyond you. You simply don't know where to start. But you know do not be frustrated, you can start slow but dedicated, you don't need to compete with them, just plan your own time at a comfortable pace to build and set up the new Gank account and post your first content!
Explore Gank With Friends
You can start by exploring and discovering the app/ website, it's okay to not fully understand it in one day. Simply make a goal and promote your account CONSTANTLY on your other platforms just like what I did until you have an audience on Gank. Then, you can start working on your content.
Also, take time to invite your friends to try it for themselves. Explain to them how it works and how this platform would help them in their cosplay/content creator journey. By doing just this you can actually support each other.
The best part is that you and your friends can have a great bonding time when they are setting up the account, and at the same time, talking about goals and motivating each other!
Let Everyone Know
When promoting your goals/ account it's normal to be shy and anxious since it involves "donation" as support, but hey! Even if now you think you're a NOBODY, always remember that someday YOU CAN BE SOMEBODY by doing so. I always tell myself that and it honestly boosts my confidence every time. Remember that you do not need to be famous or have a big fan base to start doing the things you want and love.
Stay True To Yourself
Be yourself! Not only to be unique but also, that you won't have a hard time 'pretending'. It can really kill your passion and even affect your mental health by doing so. However, you cannot just push yourself to other people and expect them to like you and your content. You have to make an effort or action, always be dedicated, and really put in the time to build your content.
You also need to be dedicated to your followers & subscribers as well, as they are the ones who are there to support you. Give them perks and rewards as gratitude to show that you appreciate them. Appreciation goes both ways!
Learn To Accept Feedback
An additional thing that I learned from the Gank team that really made an impact was "whatever the feedback is, negative or positive, it's okay, don't be discouraged as it is still feedback~ it will help you learn and grow!" (Just take note that negative feedback is different from hate and harassment).
Hope this helps and motivates the people who are new to the platform!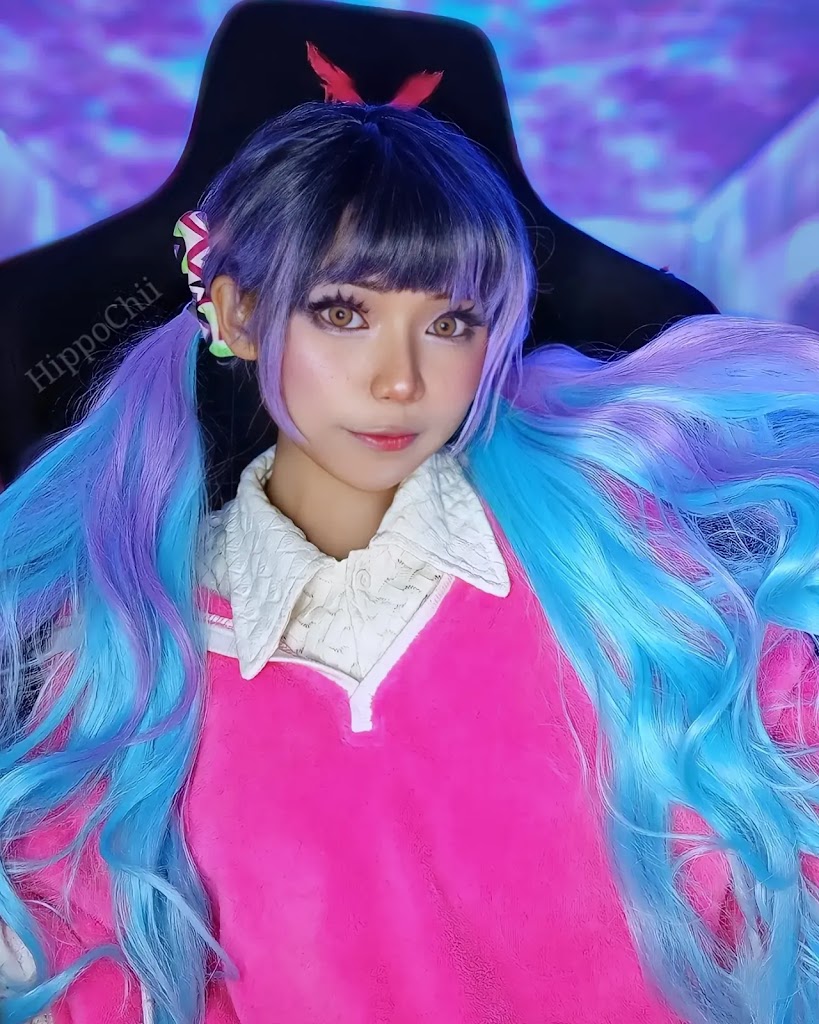 What is a typical day like for you?
A typical day for me could be really boring to other people that do not understand but I won't blame you for that if you think that it is boring. To make this short, my world and day revolve around Cosplaying, learning new things, editing, Wig Styling, work, Content/Cosplay planning, sourcing materials & crafting, taking care of myself and my family, supporting, pep talks, and gaming with friends, working out and ice figure skating. I really enjoy doing those things. I'm always excited every day to showcase it to people/ my audiences as I am proud of my work and as it can also motivate them in life.
People might label it all as 'hard work' but sometimes I label some of those as 'rest' because it really is calming to do them. I'm really happy to do so many things on a daily basis, and it is therapeutic, at least for me. However all this includes a really weird sleeping pattern, but I can assure you that I'm no vampire. 🦇🧛‍♂️🦇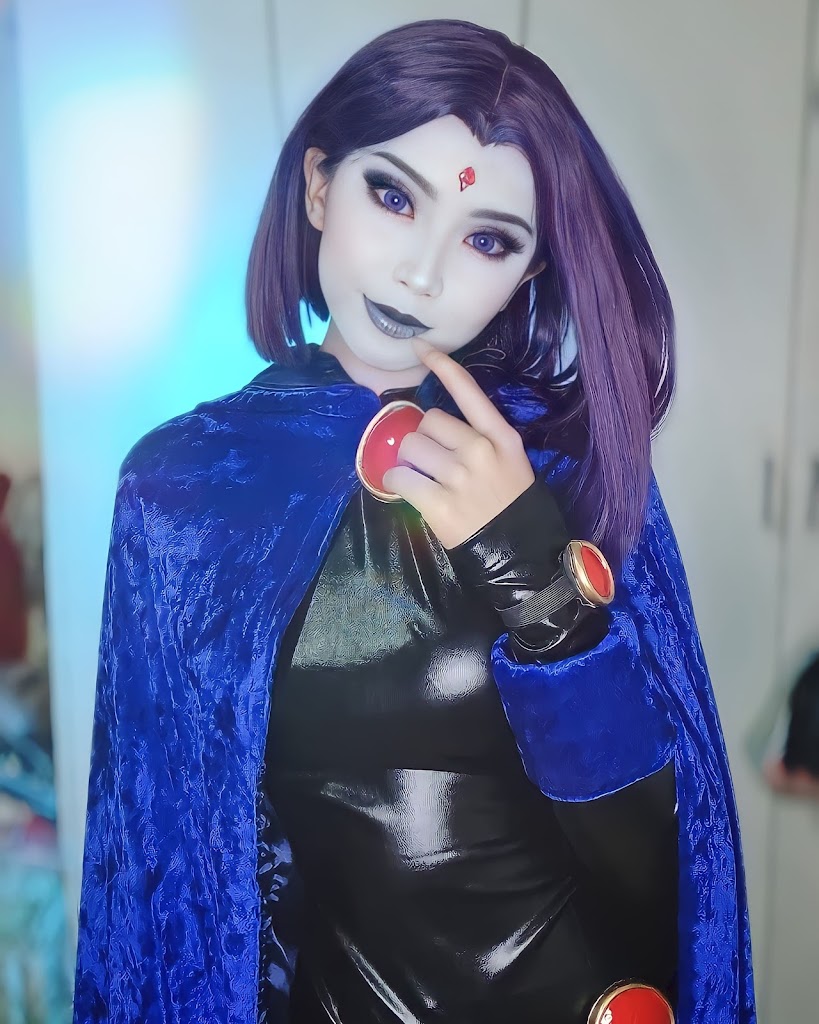 Why choose the name Hippochii?
I've held that cosplay name for 5 years now. It was inspired by the Pichi Pichi Pitch 'Hippo' penguin character, and at the same time, I really love the Hippopotamus! They are really strong animals and this name reminds me to be strong even in tough times.
The 'Chii' was just my nickname, and so far I haven't met anyone who has the same name, so it makes me really distinctive and unique in some ways.
Biggest challenge and achievement on Gank
Biggest challenge..hmmm. I don't think that there's anything challenging on Gank as I really am enjoying and having fun. It's really easy to use the website or the mobile app.
My achievement right now on Gank is having these followers, supporters, and subscribers with me, as they are really kind, and supportive. Their appreciation for my content brightens up my day and I'm really thankful for having them too. I'm really happy surrounded by really good people.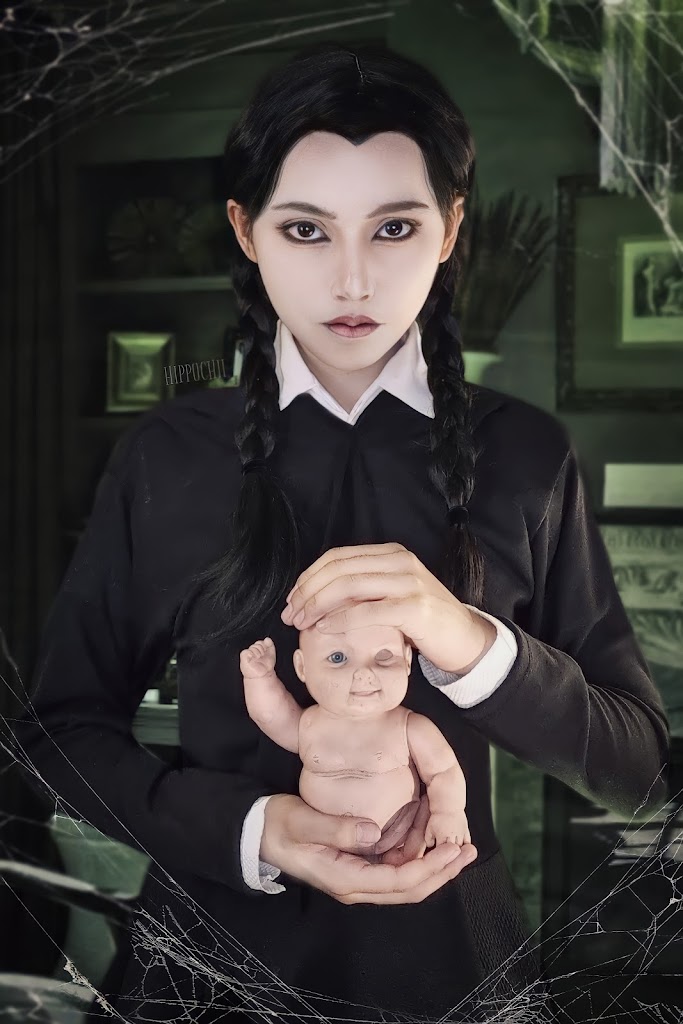 What rewards do you offer to your members/subs?
I actually give rewards/ perks such as HD digital goods with a sign and handwritten message requests, along with Shout-outs, Fan Signs, and Video Greetings for top supporters per goal whenever someone donates. I want to show them my gratitude even if they just wanted to support me with no strings attached.
As for memberships, I only have a single-tier as of now but I'm still figuring out and planning to improve it. With the current tier, you can have early access to my exclusive content, teaser cosplays, and all behind the scenes, even my daily cosplay progress. I hope that I could add more perks soon because they deserve it!
How do you use your donations?
I use my donation towards funding a specific goal, for example, a cosplay/non-cosplay-related project. I do not intend to just state a goal there and then use it on other things. That's really not ethical to me. If you cannot see progress yet on that specific goal I have set out to achieve, it is because sometimes, cosplay projects are really hard to build and execute. It really takes time and I'm still improving on the process of executing hard-to-achieve projects.
But I would want to guarantee you that I won't let you down with all those donations/ support that I received!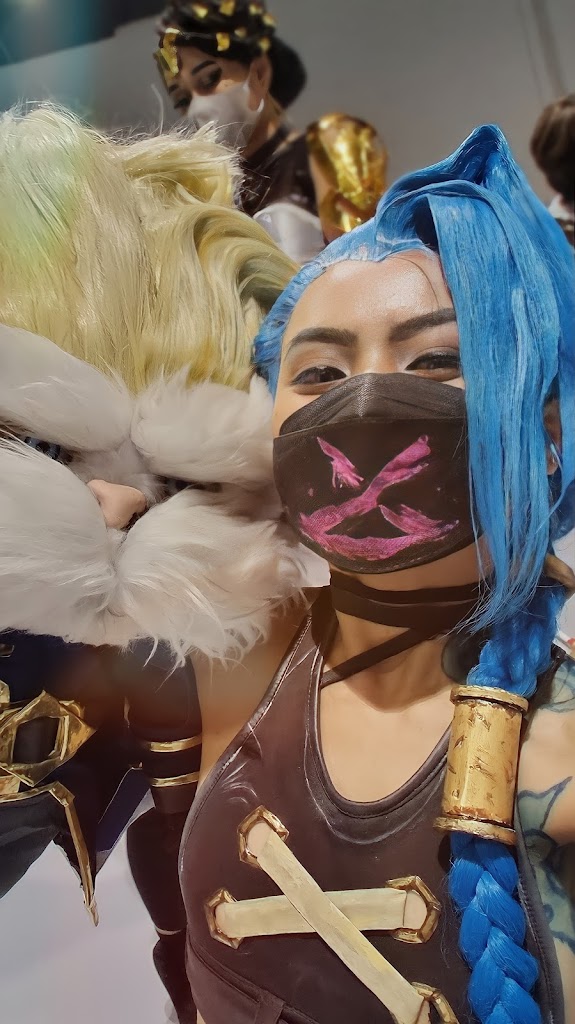 Where can people find your work?
Just look up my profile at https://ganknow.com/HippoChii today!